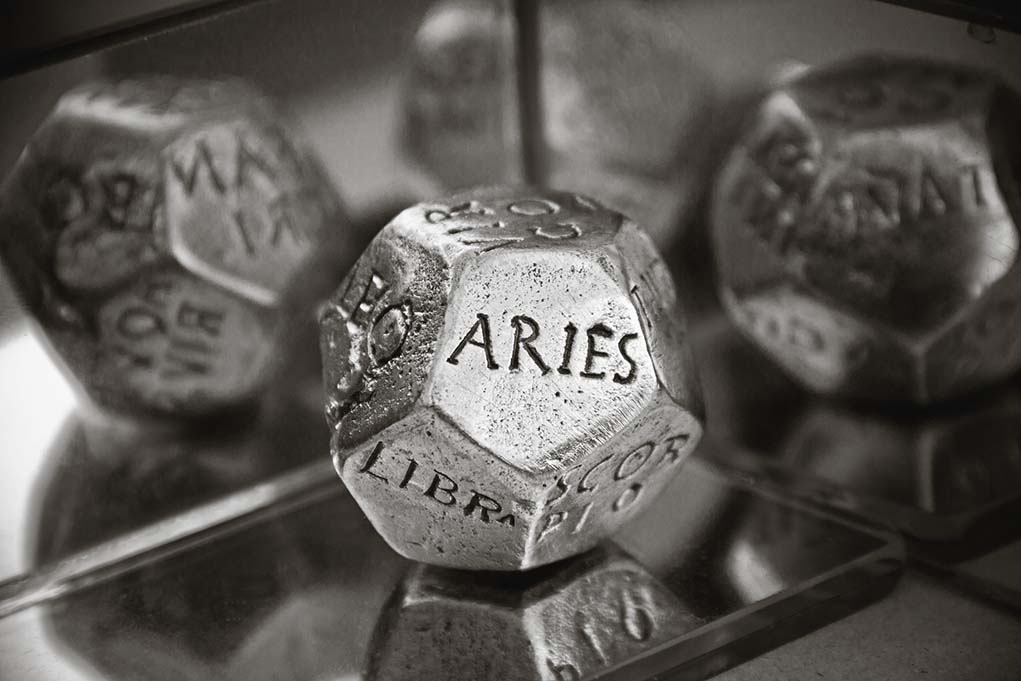 For All Signs: The spring equinox occurs on March 20 at 9:28 pm EST. This is one of the two points in the annual cycle at which we (theoretically) experience equal days and nights. It is the moment the sun appears to move into the sign of Aries. Agricultural and herding peoples of ancient times (pagans), celebrated the equinox as one of the eight holiday festivals of the year. It was customary in those days, to prepare for the coming season by welcoming its arrival through appropriate rituals and celebration. It is widely thought that Stonehenge and other such structures were built for the express purpose of marking the seasonal changes. Now in our air conditioned, urbanized society, we hardly give the equinox a moment's thought. It is a sad development that we so rarely honor the annual cycle of Mother Earth in our culture.
Aries the Ram: (Mar 20—Apr 19th ) It is the beginning of a new year for you. You likely will find it to be energizing. Now is the time to focus on new plans for this next year of your life. Just this week may seem to be a tough start in the arena of relationships, but that will soon pass.
Taurus: Your planetary ruler, Venus, is now squaring warring Mars. The relationship challenge concerns a lover or possibly a child. If it is a lover, then the initial difficulty may have to do with intimacy or the sharing of resources. You will find a solution if this is a truly ongoing relationship. This may be a turning point that tests your level of commitment.
Gemini: Your ruling planet, Mercury, is continuing its retrograde motion. This is a good week to review material you have considered in the past. Maybe you will catch a previously made error. If you are doing taxes at this time, check everything twice in order to avoid the hassle of a mistake.
Cancer: Your energy level is good. Positive outcomes related to your career or work in the world are reflecting well upon you. Almost anything you set out to accomplish is handled in unusually quick time. You have what it takes to be a warrior on behalf of yourself or others. People will listen to you now. Let go of concerns for problems you can do nothing about.
Leo: Have compassion for yourself this week. You need not mope, but if old and painful circumstances surface, hold onto the fact that you did your best at the time. That's all there is to it. Don't swallow pseudo guilt. That will make an unnecessary knot in your belly.
Virgo: In the late summer of 2017 you likely began a new relationship. It might have been the redefinition of an ongoing situation. Now Venus is making a last quarter square to Mars. You are starting the last leg of the journey begun in 2017. You have learned by now whether or not this relationship is worthwhile. Don't eliminate it without seeing the big picture.
Libra: Your carefully maintained peace may go flying this week. There are signs of metal or machines breaking. Drive and handle tools carefully. Do not press yourself to do more than you can readily accomplish. There might be a clash between you and a loved one. Walk and talk on the mature side for a smooth landing.
Scorpio: In the summer of 2017 you opened your life to a new person, whom you consider a friend. This is a time of evaluation. If this friend has been good in your life, then make an effort to get beyond a problem that surfaces between you now. The "friend" may be represented by an organization that you helped to begin, or a group with whom you have shared time and work together.
Sagittarius: Early in the week an opportunity to expand your social life brings smiles. You may be invited to a party or you might meet someone new. This aspect is from Venus, goddess of love and creativity. The muse may be at your side as you produce a particularly creative idea or solution to a problem.
Capricorn: A false accusation or a rumor about you may cause you considerable worry at this time. The probability is that it is based only upon the assumption of a third party. The reason you worry is that you and one or more significant others are not communicating well. Concentrate on productive communications and don't carry this false "fact" around in your heart.
Aquarius: It is possible you will have a conflict on the topic of personal security. This may be a contest between you and another. Alternately, it can be an issue within your psyche, uncertainty about the path of greater promise down the road. Remember that Mercury is retrograde and whatever you decide will likely change later. Take your time.
Pisces: Mercury continues to retrograde in your sign. Remain cautious about signing contracts or making a final decision on anything important. You might have made an error in logic somewhere along the way. Discuss your thoughts with a trusted friend before you sign on the dotted line.
Are you interested in a personal horoscope? Vivian Carol may be reached at (704) 366-3777 for private psychotherapy or astrology appointments. (There is a fee.) http//www.horoscopesbyvivian.com