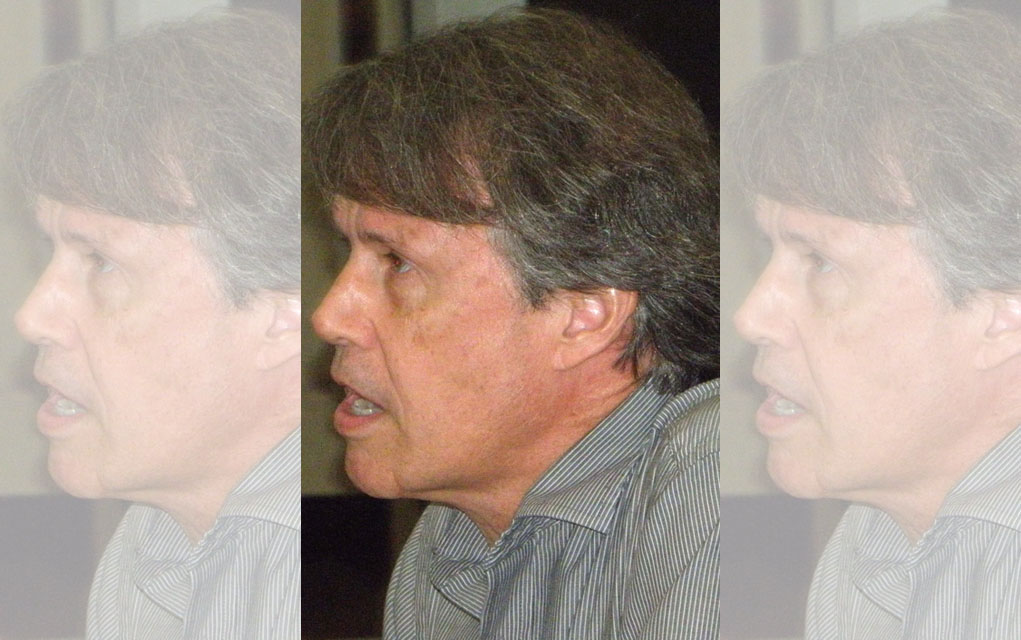 By Maja Peirce
Bicyclists race down Cave Creek Road, using the bike lane, breathing the fresh desert air. Across town, a couple begins their day on horseback. Later that afternoon, both grab a cup of coffee at a local cafe and stroll up the pathway to shop at a gallery or peruse a local art show.
For many, this is a typical Saturday in Cave Creek; none of which would be possible without the dedication of Ian Cordwell. Ian has been the town's Director of Planning and Zoning for eighteen years and dedicated his time to Cave Creek's future for years before that.
Recently, Cordwell was diagnosed with a malignant brain cancer. Ian's community is expressing their support for him by coordinating a fundraiser, April 4, to raise money for his medical expenses. Harold's Cave Creek Corral will be hosting the event from 4;00 to 7:00 p.m. All of the funds raised will go directly to the Cordwell family.
"There's no one person driving this. There are so many people that have known Ian over the decades he has dedicated to the town," said Mike Noonan, one of the fundraiser's main coordinators.
Cordwell is a vital part of the Cave Creek community. He is passionate about Cave Creek maintaining a small town atmosphere without sacrificing vital tax revenue. Ian has advocated for bike lanes as well as the sidewalks that run through town.
"He would walk around town and talk to the business owners individually about putting in this path. He worked closely with Bambi Mueller, the trail coordinator. Together, they were able to create a path – personally I used to ride my horse to town all the time, and this path allows you to go from one side of the town to the other. I think it impacted the mobility of the town and the visitors that come here," said Noonan.
Directing and planning for Cave Creek involves zoning commercial and residential areas. When the Walmart was built, Cordwell assured the impact it had on the residential neighbors was minimal. He guaranteed the buildings were set back far enough, and that the lighting they installed followed the 'dark sky' protocol of the community. Being one of Cave Creek's largest tax revenue producers, Walmart's contribution to the town has been substantial. This type of negotiation showed his community how dedicated he was to growing the town's revenue but preserving the town's ambiance.
"You have to have a really thoughtful person to do what he does." said Susan Clancy, a colleague of Cordwell's.
Cordwell, his love of Cave Creek and his team attitude are admired.
"I respect Ian's professionalism, his knowledge related to municipal planning, his ability to interact with the public in a positive manner, his congenial approach relating to shared responsibilities with respect to the Planning Department and the Planning Commission, his willingness to entertain different ways of approaching an issue, his pleasant, good-natured personal manner, and, finally (and maybe most importantly), his sense of humor," said Bob Voris, Chairman of the Planning Commission.
Cordwell's involvement in the community goes well beyond his job description. His thoughtful advice to friends, colleagues, and businesses make him a treasured town personality.
"There are two things about Ian. One is that he is a really, really, nice person. He cares about people, he cares about animals, and you have to appreciate that. The second thing is that Ian was very supportive when I was on the planning commission. Even now, when I need advice, I know I can talk to him. You can bounce ideas off of him and he's willing to do the same thing with you," said David Smith, Vice Mayor.
The fundraiser on April fourth is a community driven event. Tickets are $25 and donations are greatly appreciated. Harold's is donating the venue and their supplier, U.S. Foods, is donating the food. Musicians will play live music and businesses from the surrounding areas have donated products to be auctioned. Rancho Manana, between their golf course and two country clubs, donated approximately $5,000 in golf equipment for the auction.
"It's not your typical fundraiser. I have worked for fundraising companies that partner with firms, and trust me, not the majority of the proceeds were going to the cause. This is a community benefit and it truly will benefit Ian," said Jim Johnson, auctioneer and fundraiser coordinator.
It is not only businesses from Cave Creek that are donating products and checks – several businesses from Carefree have contributed as well, including Lowes and Hampton Inn. Despite Hampton Inn deciding to build their newest hotel in Carefree instead of Cave Creek, their close work with Cordwell made them eager to donate.
"When we reached out to them they immediately said 'yes, we'll write you a check for $2,500,'" said Noonan.
The community's respect and appreciation for Cordwell, a vibrant member of the town, drives this fundraiser. It is the town's reflection of the work Cordwell has done for them and the gratitude they feel for his passion, expertise and dedication.
Maja Peirce – Student Journalist, Cactus Shadows High School