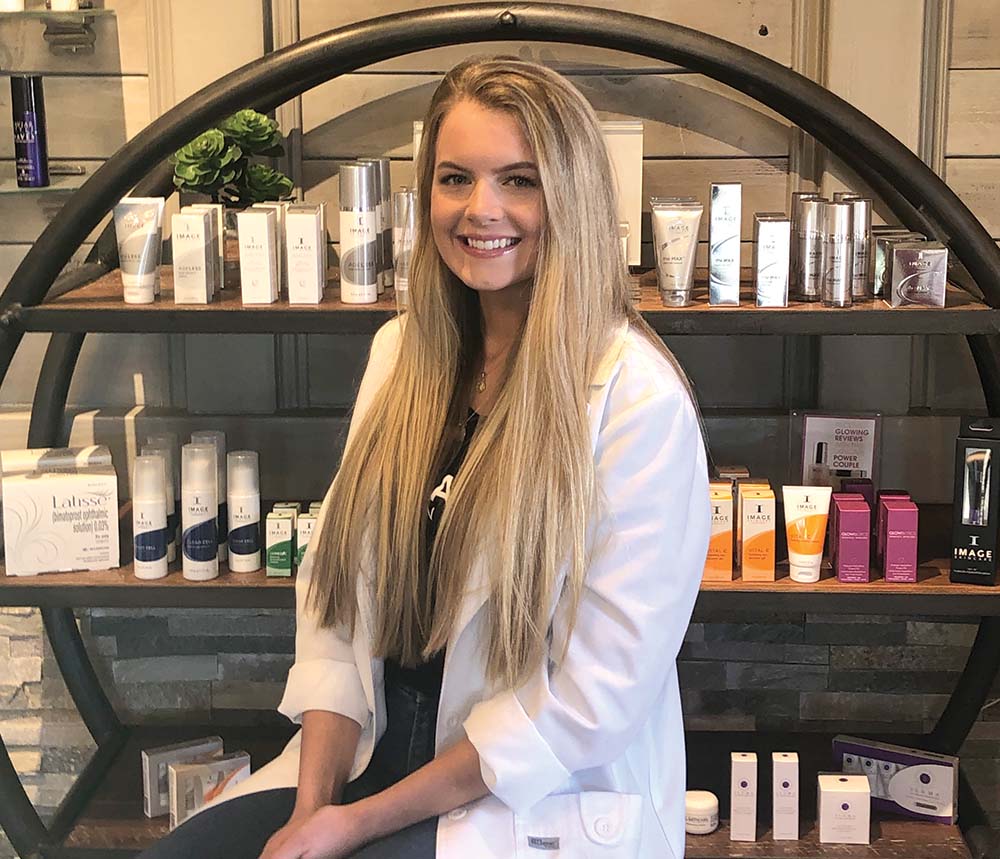 CAREFREE – Lindsay Jackson Pennino, owner of L Skincare, has always felt gratitude for her many loyal clients who have become friends over the years. She's also extremely proud of her team, who offer pampering for heads to toes in her one-stop skincare boutique. If you fancy a photofacial, need nails done, crave a custom facial, long for laser hair removal or simply desire Dysport injections, L Skincare offers complete and customized care.
One of the newer faces at L Skincare is Hayley Schilling, an aesthetician and certified laser tech, who fondly recalls her first facial at 12! It was then she knew she wished to be the one giving facials when she grew up. And for a limited time, clients can enjoy a one-hour facial from Schilling for $59.
Schilling's other specialties include eyelash extensions, and to encourage folks to try the service and meet Hayley, Jackson Pennino is offering specials on lashes and fillers. Through April, get a full set of eyelash extensions for $79 (regularly $150) and fills are $50 (regularly $65). "It really makes you look younger and brightens your face," Schilling said.
Anyone wanting to be sleek and smooth for swimsuit season, take advantage of the current offer of $20 off one area with laser hair removal. Optimal results are seen after six sessions, so there's still time!
For those seeking more information on services and products, see l-skincare.com or visit Facebook. Schilling is an Instagram fan and shares her work on the site. "I follow beauty gurus, and they've really inspired me," she added. Do check out her page as well.
At L Skincare, Jackson Pennino knows life is busy, but the one thing she encourages you to put off is aging! Her med spa is open Monday – Saturday and she and her staff are available to combat wrinkles, gray and/or unwanted hairs, stress and even offer makeup application and wedding party packages. Phone for an appointment at 480-488-1441. L Skincare is located 7208 E. Ho Rd.