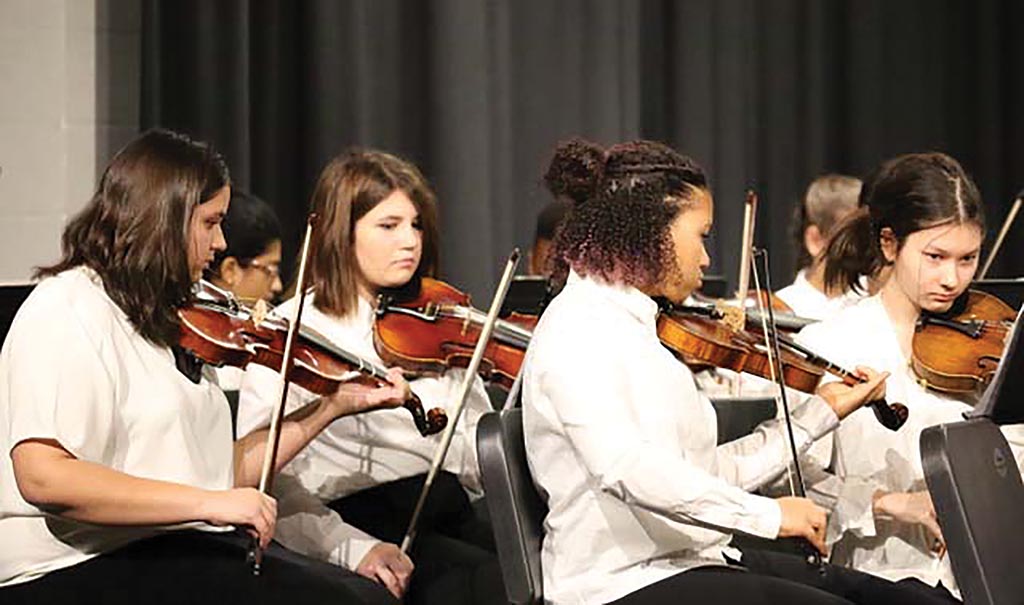 Registration is now open for North Valley Symphony Orchestra's first annual all-day Spring Strings Festival, to be held Saturday, April 13th, at North Canyon High School. NVSO is excited to provide this opportunity for young strings musicians throughout the Phoenix Valley.
The festival begins at 9:00 a.m. with registration and check-in, then rehearsals will be held for three skill levels separately. Beginning students will rehearse Baker-Monday's Crossing Pirates' Cove with North Valley Symphonettes Director, Eily Hallagan. Intermediate students will rehearse Rimsky-Korsakoff's Dance of the Tumblers with North Valley Youth Strings Director, Orlando Moss. Advanced students will rehearse Brahms' Hungarian Dance No. 4, No. 5, & No. 6 with North Valley Youth Orchestra Director, Josh Lynch.
Lunch is provided by Madkins Catering of Phoenix, then a mass rehearsal will begin at 1:00. All three groups will be joined by North Valley Symphony Orchestra adult members, and will rehearse Vaughan Williams' Concerto Grosso for String Orchestra with NVSO Music Director, Kevin Kozacek.
The festival will culminate with a side-by-side concert at 3:00 p.m. at North Canyon H.S. Performing Arts Auditorium, 1700 E. Union Hills Rd. Each group will perform their individual piece, then come together on stage for the mass orchestra performance. This concert is free to the public.
Registration for the strings festival is only $25 for non-NVSO musicians, which includes lunch. Musicians will receive festival music by email when registration is complete. To register, visit NVSO's website: northvalleysymphony.org/strings-festival. For more information, call 623-980-4628.
NVSO is supported by the Arizona Commission on the Arts with funding from the State of Arizona and the National Endowment for the Arts, and also the Phoenix Office of Arts and Culture through appropriations from the Phoenix City Council.