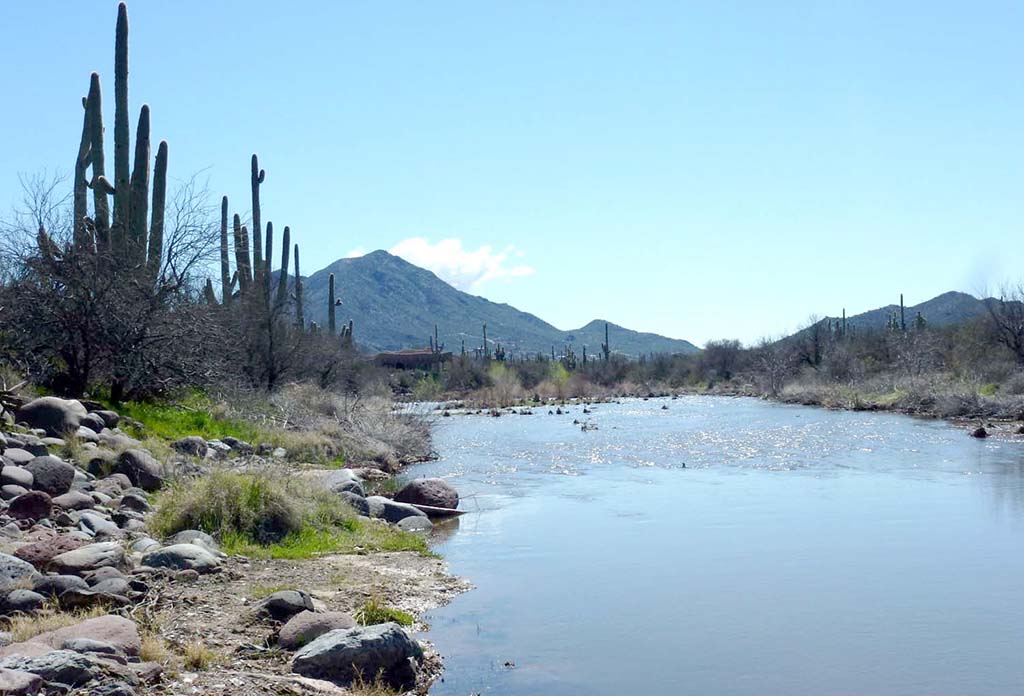 North Valley Communities, AZ – Is Arizona really an at‐risk state with a questionable future due to water supply? Join us as we host presenter and expert Sarah Porter for a discussion on the current water issues that we all face. Are there viable solutions and should we ask ourselves what changes we can make in our own lives to make a difference?
Sarah is director of the Kyl Center for Water Policy at Arizona State University's Morrison Institute for Public Policy. The Kyl Center promotes research, analysis, collaboration and open dialogue to build consensus in support of sound water stewardship solutions for Arizona and the West.
Sarah also serves as deputy director of Future H2O, a President's office initiative to focus ASU's water expertise on solving current world water challenges.
Desert Foothills Land Trust and Cave Creek Museum have partnered to bring this important and informational presentation to the community on an issue that affects all Arizona residents. This event is for the benefit of both organizations and has been generously sponsored by Carefree Water Company and Tyrol Insurance.
Event information:
DATE / TIME: Thursday, February 21, 6:30 pm to 8:30 pm
LOCATION: Dorothy's Hall at Christ Anglican Church – 35500 N. Cave Creek Rd., Carefree, Arizona 85377
ADMISSION: suggested donation of $15/person; limited seating, registration required REGISTRATION INFO: at www.dflt.org/az‐h2o, email info@dflt.org or call 480.488.6131 x201
About Desert Foothills Land Trust and Cave Creek Museum:
Desert Foothills Land Trust works with landowners, communities and partners to protect the most special and important natural areas in the Arizona communities of Carefree, Cave Creek, North Scottsdale, North Phoenix, Anthem, Desert Hills and New River. The Land Trust has permanently protected more than 700 acres on 25 preserves, many of which are open to the public for exploration and passive recreation. More information is available at www.dflt.org or 480‐488‐6131.
Cave Creek Museum is celebrating their 49th year as stewards of the natural resources and cultural heritage of the northern Sonoran Desert through education, research and interpretive exhibits. Located in the heart of Cave Creek at 6140 East Skyline Drive the museum is open to the public Wed, Thurs, Sat and Sun 1:00 pm – 4:30 pm and 10:00 am – 4:30 pm on Friday. More information is available at www.cavecreekmuseum.org or 480.488.2764.
Desert Foothills Land Trust and Cave Creek Museum are 501(c)3 IRS designated non‐profit organizations.