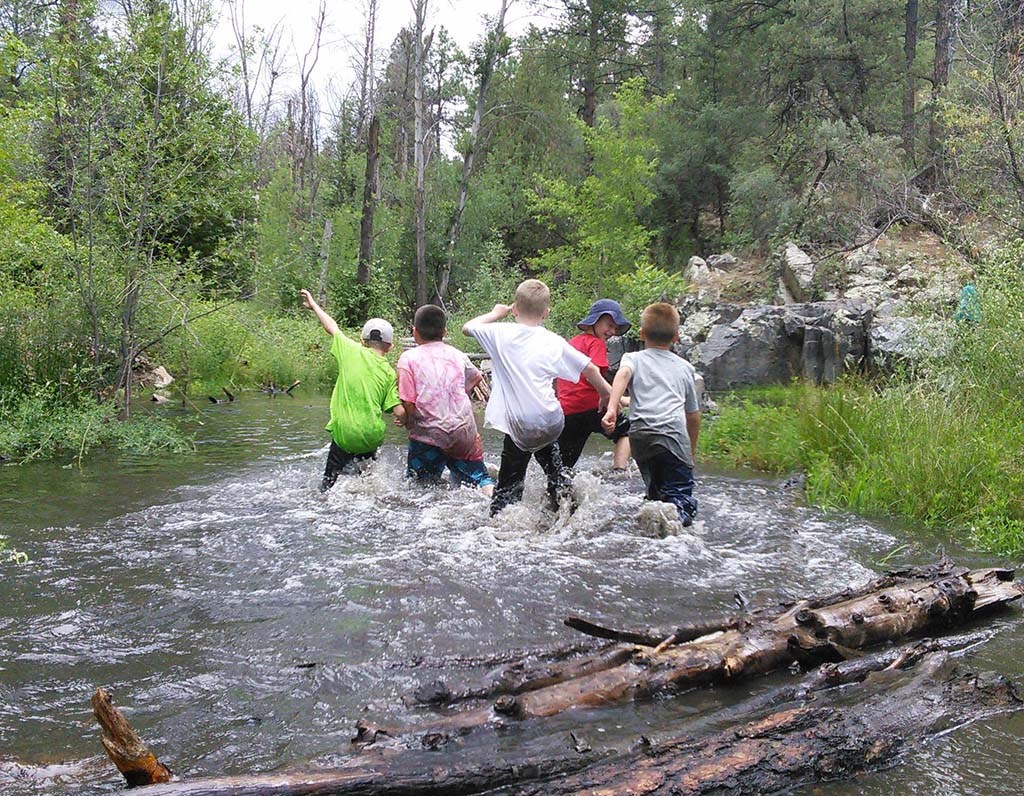 PRESCOTT – Discover the mysteries of local animals and plants in the informative and playful setting of the Highlands Center's Spring Break Camps. The Campsruns from March 11-15 and are for ages 6-12. Our innovative Knee-High Naturalists program for 3 and 4-year-olds takes place in the Highlands Centers Discovery Gardens and is held Mondays, March 18 & 25, and April 1, 8, & 15.
To Register for Spring Camps: Call 928-776-9550 or go to http://highlandscenter.org/
Spring Break Nature Camp, March 11-15: for ages 6-12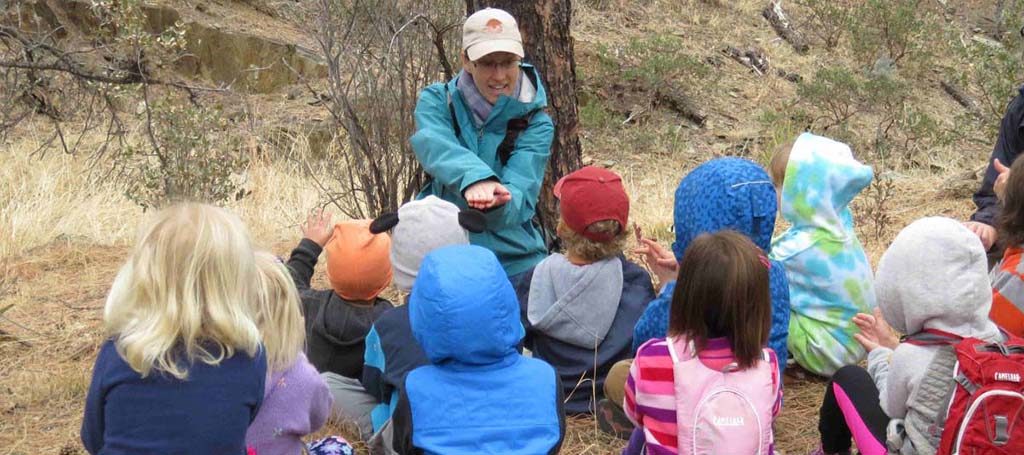 Come experience the wonders of spring first hand and explore our campus during exciting educational activities, interactive games, individual reflection time, arts and crafts, journaling, and marvelous fun. The Highlands Center's Spring Break Nature Camps take place on the Highlands Center's 80-acre campus in the Prescott National Forest, two miles from Highway 69.   
Camps run from 8am – 4pm, cost is $210, $165 for members. Scholarships are available.
Knee High Naturalists, Mondays, March 18, 25 & April 1, 8, 15: For 3 & 4 year-olds
Explore the Prescott National Forest with your Knee-High Naturalist and open your eyes to the 'little big world' of the Central Arizona Highlands. Learn about the local animals and how they live in this unique environment. Become the animal through role play and learn its life cycle, what it eats, and about its family. Classes include role playing, a craft, snack, story, and lessons with real plant and animal specimens!
Class is held outside in the Highlands Centers Discovery Gardens 1375, S Walker Rd., 9:30 – 11:00am; $60.00 for full series $15 per class, 10% discount for members
What to expect at the Highlands Center's Nature Camps:
• Innovative and engaging learning activities in the woods
• Investigation of insects, birds, mammals and plants
• Discoveries through fascinating stories from the land
• Observing the connections of the natural world individually and with peers
• Recording memories through writing and drawing
Highlands Nature Camp Scholarship Program
The Highlands Center offers partial scholarships based on financial need. Scholarships are limited to one scholarship per child per year, whether it is for one Spring or Fall Break program, Summer Camp, or Knee-High Naturalists sessions. For questions on scholarship applications please call 928.776.9550
About the Highlands Center for Natural History:
Formed in 1996, the Highlands Center for Natural History is a non-profit organization developed to foster an appreciation for and knowledge of the natural wonders of the Central Arizona Highlands. Operating on an 80-acre campus near Lynx Lake through a Special Use Permit with Prescott National Forest, the Highlands Center is a regional hub for lifelong learning, designed to invite discovery of the wonder of nature through on and offsite programs, supported by contributions from individuals, corporations, foundations and community partners.  Visit www.highlandscenter.org for more information.