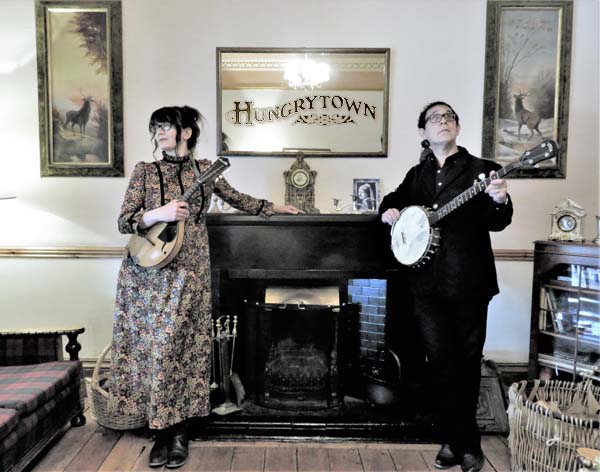 The Desert Foothills Library welcomes the celebrated acoustic duo Hungrytown. In the past two years alone, they have toured extensively throughout the US, as well as in Great Britain, Germany and New Zealand. They are currently on a four-month tour of the American south, southwest and California. Later this year, Hungrytown will tour the United Kingdom for four months.
Vermonters Rebecca Hall and Ken Anderson, who make up Hungrytown, have been performing internationally full time for over fifteen years. Hungrytown's songs and music have appeared in numerous television programs, including IFC's Portlandia, Comedy Central's The Daily Show and Neftlix's comedy, Lady Dynamite; as well as various documentaries and major sporting events ranging from NASCAR to Hockey Night in Canada.
Thursday, February 7th, 6:00-7:00 PM
Desert Foothills Library
38443 N Schoolhouse Road, Cave Creek
To preregister, please call 480-488-2286.

Admission: $10. Let's Feed this Hungry Town! Please consider bringing a donation of non-perishable food for the Foothills Food Bank. This concert is supported by the Desert Foothills Library.