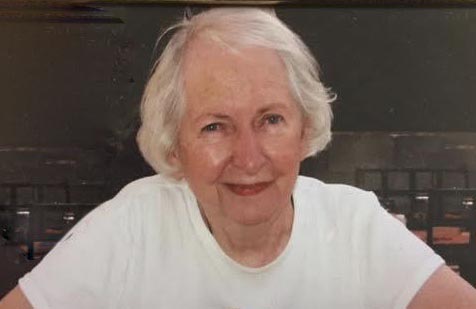 Those who knew her will remember Coey's grace, kindness, generous spirit, dry sense of humor, and quiet, inner strength. Even at 91, as a widow and survivor of polio and breast cancer, she expressed gratitude for her happy, fulfilled, blessed life.
Coey loved living in Cave Creek for 38 years and cherished the memories and her close friends. She expressed her compassion for others with her involvement in The Minnezona Moms, Carefree Presbyterian Church, Black Mountain Mother's Club, Cave Creek Library and many community functions. During the 35 years her husband, Dave, taught at Scottsdale High, Coey actively cheered on family and friends at hundreds of school and community events, performances and horse shows–always smiling, always supportive.
Cora Lee (Coey) Thurston Coats. 11/5/1927, Chicago, IL. – 11/18/2018, Escondido CA. Parents: Lee Merritt Thurston, Emma Blanchard McCague Thurston. Brothers: John Alvin, Lee Merritt, Jr.. Raised: Oak Park. Graduated: Lake Forest College. Married: David H. Coats 1951. Moved to: Phoenix 1953, Cave Creek 1965, Escondido CA 2003. Wonderful Mother to: Topper, Sunny, & Sally, Grandmother to Emma, Dave, Chris & Andy, Great grandmother to Charlie, Caleb, Peter, & Faye.
To honor Coey, her family thanks you for supporting your local hospice or public library.