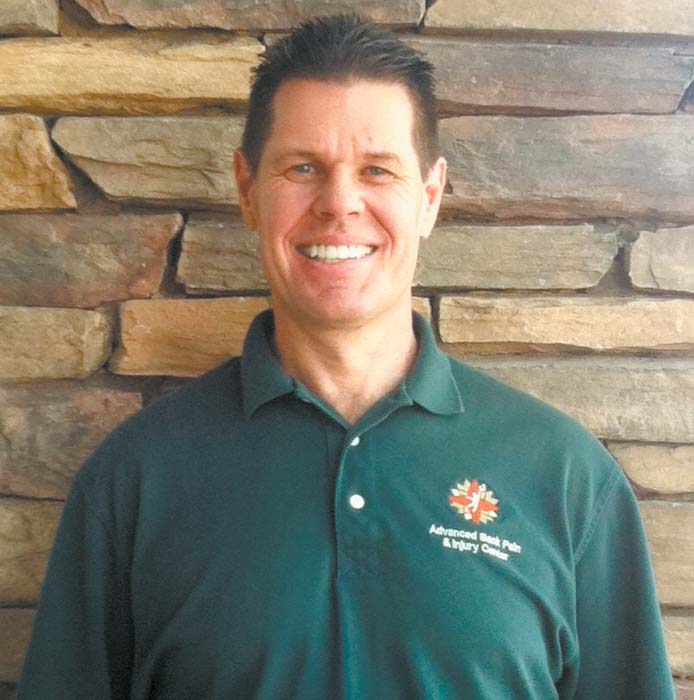 CAREFREE – If you're in a car collision, you may not think of Carefree Acupuncture & Chiropractic as your go-to place for relief. But know this; you should! Jay McFarlane, DC, CCSP, AAMVI, Dipl. AC (IAMA) has been "advanced certified by the Spine Research Institute of San Diego as an expert in this specialized area of science, which requires insight into the physics of the actual crash mechanics and the occupant kinematics (motions resulting from a crash) along with the latest diagnostic methods/treatments approaches." Simply put, he knows what to look for.
"If you're in an accident at eight to twelve miles per hour, typically there's no damage to a bumper, but that doesn't mean the driver or passengers haven't suffered injury. People don't always realize there's no correlation to the damage on a car and damage to a body. You can sustain a concussion and not even know it. You don't even need to hit your head on anything to sustain a concussion."
Dr. McFarlane is also one of the few physicians certified by American Academy of Motor Vehicle Injuries. In his experience he has learned that 25 percent of accident victims end up with chronic issues as a result and can't stress enough that Carefree Acupuncture & Chiropractic is a catch-all clinic for everything from aches to whiplash. He and his team treat the whole body with not only acupuncture and chiropractic but they employ cold laser, massage therapy, orthotics, physiotherapy, nutrition/supplements, even chiropractic care for kids and the patented Nike Golf NG360° Performance System powered by Gray Institute. Plus, he has a network of referrals from attorneys to car collision centers where the professionals know an unscathed bumper doesn't always mean beneath the surface there isn't something broken.
"Do no harm" is followed by physicians far and wide, but McFarlane also strives to make his patients' lives as healthy as possible. "Following an accident, 80 percent of victims get sick within 30 days because of the stress of dealing with everything and resistance being lowered. That doesn't HAVE to be. Come see us for an evaluation," he said.
Carefree Acupuncture & Chiropractic offers evaluations at two locations – 11030 N Tatum Blvd #102 (Mon/Wed/Fri) and 7518 E Elbow Bend Rd, Carefree (Tues/Thur), so phone 480-488-9647 or 602-494-3037 for appointments.