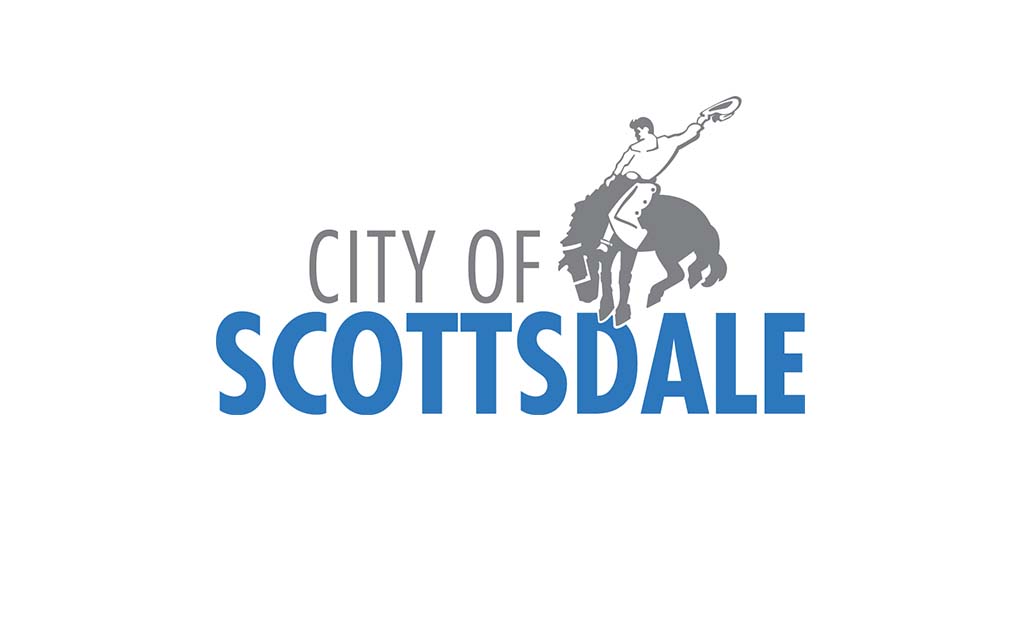 Tis the season! Not that one – we survived the December holidays, now it's on to another special season. Welcome to Scottsdale's events season, which runs through the spring.
The fun begins Sunday, Jan. 12, with the Barrett-Jackson auto auction. This world-renowned event brings in hundreds of the finest collector automobiles and thousands of spectators to WestWorld.
Excitement continues during February's Western Week with a slew of cowboy cahoots and boot-stomping fun.
The season draws to an end with the nationally-acclaimed Scottsdale Arts Festival, March 8-10, on Civic Center Mall.
A listing of Scottsdale special events is below. There are several ways residents and visitors can learn about activities and get traffic information:
·         The city of Scottsdale's website at ScottsdaleAZ.gov features news and traffic information, plus a full calendar of activities under the "Things to Do" section.
·         You can subscribe to the city's weekly Scottsdale Update newsletter at ScottsdaleAZ.gov, search "Scottsdale Update."
Scottsdale's free trolley service is a convenient way to travel to events and activities. Several trolley routes work together to connect special event locations and Old Town shopping and entertainment districts. Trolleys run daily on a regular schedule and connect to the regional Valley Metro transportation system. More information on routes and schedules can be found at ScottsdaleTrolley.com or by calling 480-312-3111.
Here's a schedule and contact information for upcoming special events in Scottsdale:
Barrett-Jackson Collector Car Auction rolls in Jan. 12-20. It's the granddaddy of all car events. The Barrett-Jackson Collector Car Auction returns Jan 12-20 to WestWorld bringing hundreds of the world's finest collector automobiles and thousands of spectators to Scottsdale. The auction also features an exhibitor marketplace and hours of live worldwide television coverage on Discovery Channel, Motor  Trend and other cable channels. Barrett-Jackson.com
Humana Rock 'N' Roll Marathon runs through Scottsdale Jan. 20. The full-marathon course enters Scottsdale along Indian School Road and includes a portion of Old Town. The half-marathon course includes Scottsdale sections of Thomas, McDowell, Hayden and Scottsdale roads. Road closure information will be available soon on the marathon website. RunRockNRoll.com
Waste Management Phoenix Open tees off Jan. 28. The Waste Management Phoenix Open takes place Jan. 28-Feb. 3, at the TPC Scottsdale, 17020 N. Hayden Road. Find out why this tournament boasts the largest galleries in golf and has earned the nickname "The Greatest Show on Grass." WMPhoenixOpen.com.
Scottsdale Western Week activities, Feb. 2-10:
Connect with Old Town Scottsdale's western history, up-close and in person, through festivals, art and one-of-a-kind events. Be sure to catch the featured events listed below, and find even more at ScottsdaleWesternWeek.com
Top TV and Film Westerns – 11 a.m. Saturday, Feb. 2. Arizona's Official Western Film Historian Charlie LeSueur leads a conversation and shares his Top 10 list. ScottsdaleMuseumWest.org
Gold Palette ArtWalk – 6:30 p.m. Thursday, Feb. 7. Enjoy Scottsdale Gallery Association's famous ArtWalk with a western twist. Stroll through Old Town's 100-plus galleries, enjoy live mariachi performances, a rope trick artist and western art demonstrations. As a nod to Scottsdale's Wild West roots, this event features line-dancing lessons, country music and a special performance from "The Singing Cowboy." ScottsdaleGalleries.com
Hashknife Pony Express – 11 a.m. Friday, Feb. 8. The oldest officially sanctioned Pony Express celebrates its 61st year with riders blazing their trail from the tiny town of Holbrook, Arizona. At high noon, welcome their arrival at Scottsdale's Museum of the West as they conclude their 200-mile trek with more than 20,000 pieces of mail. The fun starts at 11 a.m. with family-friendly games, storytelling, crafts, face painting, food trucks, live entertainment and more. ScottsdaleMuseumWest.org
66th Annual Parada del Sol and Trail's End Festival – 10 a.m. Saturday, Feb. 9. Scottsdale's own hometown parade features colorful floats, mounted horse riders, horse-drawn carriages, marching bands, wagons and stagecoaches. The parade ends with a western-spirited festival featuring live music, Aztec and Folklorico dancers, the famous 1959 "Howdy Dudettes," street entertainment, dancing, wine garden and a cowboy kids' zone. ParadadelSolParade-TrailsEnd.com
Arizona Indian Festival – Saturday, Feb. 9 and Sunday, Feb. 10. Arizona tribes will share their culture at the Arizona Indian Festival on Scottsdale Civic Center Mall. The festival includes food, song, dance and crafts from 10 a.m. to 6 p.m. Saturday and 10 a.m. to 4 p.m. Sunday. ArizonaIndianTourism.org
Scottsdale Arabian Horse Show trots to WestWorld Feb. 14-24. Since 1955, this annual horse show has set the pace in the Arabian horse world. It has grown from 50 horses to more than 2,000 horses, bringing top owners, trainers and breeders from around the world competing for a chance to win. ScottsdaleShow.com
Cactus League actions starts Feb. 24 at Scottsdale Stadium. Catch the San Francisco Giants at award-winning Scottsdale Stadium. Tickets are available at the stadium box office, by calling 1-877-473-4849 or at sfgiants.com. ScottsdaleAZ.gov, search "spring training"
Scottsdale Arts Festival takes place March 8-10. Explore the works of nearly 200 nationally-acclaimed exhibiting artists at the annual Scottsdale Arts Festival March 8-10 on Scottsdale's Civic Center Mall. Enjoy toe-tapping Arizona bands and entertainers, mouth-watering gourmet food and lots of other fun. ScottsdaleArtsFestival.org