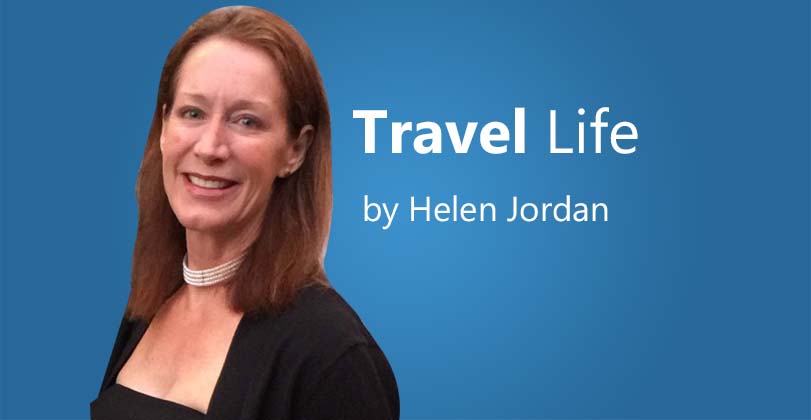 I just came back from the middle east where I toured the amazing Hashemite Kingdom of Jordan. The history, landscapes, cuisine, and welcoming people of this country provided me with rich and lasting memories.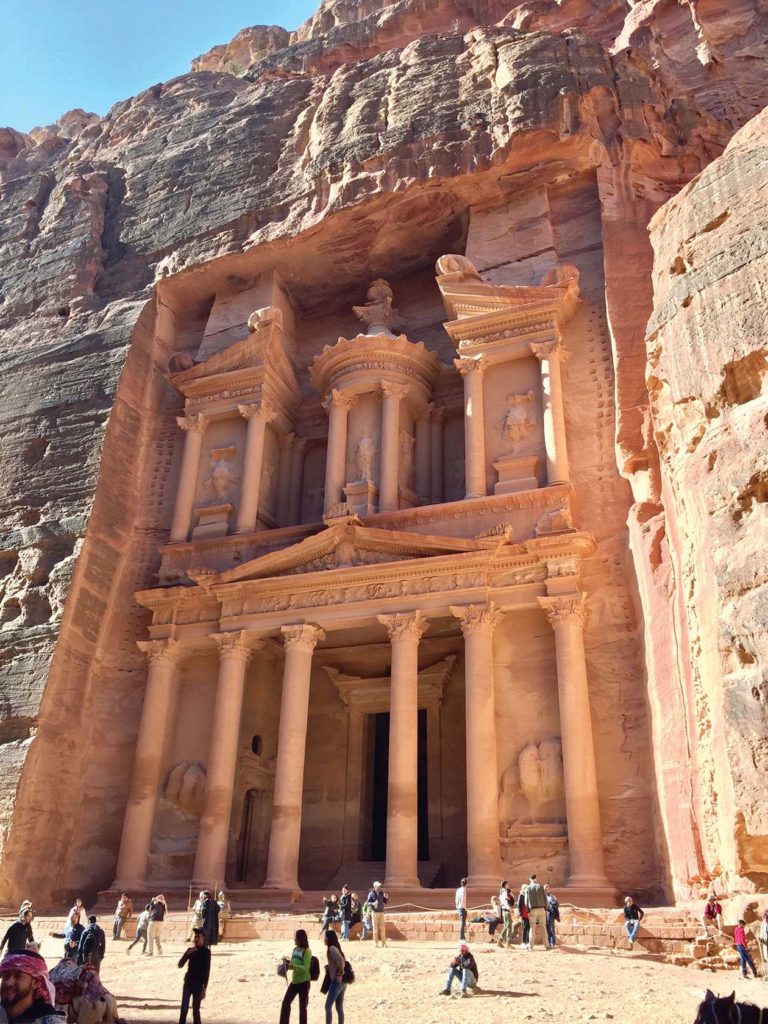 Because of some of its neighbors (Syria, Iraq, Saudi Arabia, Israel, and Egypt), it suffers from guilt by association regarding safety; however, Jordan is one of the safest countries in the region due to its forward-thinking leadership.
Amman, built on seven hills, is one of the oldest continuously inhabited cities in the world with 7000 years of recorded history. This metropolitan city was once called Philadelphia to honor Cleopatra's son (Ptolemy Philadelphus) who rebuilt it before it was taken by Herod around 30 BC and given to the Romans.
Wadi Rum is a vast and beautiful desert valley dotted with unique monolithic rock formations that rise up from the desert floor to over a mile high. In this protected area, I had the opportunity to ride a camel and visit a Bedouin camp for a cup of tea. The otherworldly landscape attracts hikers, mountaineers and filmmakers. It was here that the movies Lawrence of Arabia and The Martian were filmed.
Petra is more than the iconic Treasury façade featured in photographs. Over 2000 years ago, the citizens of this extensive ancient city and trading post created elaborate tombs to bury their dead. It is now one of the New Seven Wonders of the World and is a UNESCO World Heritage Site. It is also a favorite of the movie industry and was the location for Indiana Jones and the Last Crusade.
The Dead Sea, the lowest point on earth at 1269 feet below sea level receives water from the Jordan River, yet once the water reaches the sea, it is landlocked and has nowhere to go. It evaporates and leaves behind a dense cocktail of salts and minerals making floating incredibly easy. The mineral rich black mud is used for cosmetic and therapeutic purposes.
Jerash is one of the best preserved ancient Roman provincial cities boasting an unbroken history of human occupation dating back more than 6,500 years.  Its hilltop temples, theatres, public squares, and paved, colonnaded streets are surrounded by city walls with ornate gates and towers.
Mount Nebo and Bethany Beyond the Jordan are two sites of great historical and religious significance. Mount Nebo is believed to be the place where Moses saw the Promised Land and where he was buried. Standing on top of the mountain, you have a panoramic view of the Jordan River Valley, the Dead Sea, Jericho and Jerusalem. Nearby, in the Jordan River is where John the Baptist baptized Jesus Christ.
Jordan is a destination that has not hit the radar of the vast majority of travelers and should be much more popular than it is. Safe and hospitable, it is a peaceful country located in a "sketchy neighborhood". Visitors who take the time to discover its historic and exotic treasures will be richly rewarded.
Helen Jordan is the owner of Jordan Luxury Travel, an independent affiliate of Brownell Travel, a member of Virtuoso. She can be reached at helen@jordanluxurytravel.com.