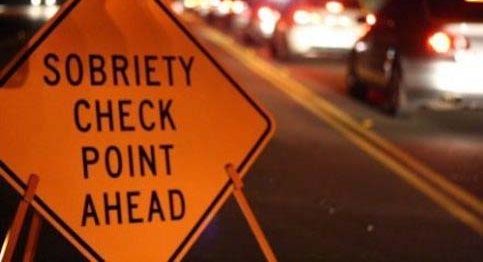 In preparation of the holiday season, Arizona law enforcement will begin cracking down on drunk and impaired drivers.
The effort is being made to remain in line with the state's holiday DUI enforcement and sober designated driver campaign. The campaign began on Tuesday and is being led by the Arizona Governor's Office of Highway Safety and dozens of state law enforcement officers.
"We want to remind people to enjoy the holiday season, but do so responsibly by getting a sober designated driver, not a DUI," said Alberto Gutier, director of the highway safety office.
The current plan is an increase in DUI checkpoints and patrols from law enforcement officials.
Officials spoke publicly about the campaign at the Arizona Capitol Mall. Also in attendance were dozens of motorcycles, along with RVs and trucks where sobriety tests are conducted.
"There's no reason anymore for you to drive while intoxicated," Phoenix Police Chief Jeri Williams said. "There are people in the community who will be designated drivers."
Williams urged drivers to opt for ride-sharing services for their preferred method of transportation if they have been drinking.
"We want you to be safe through the holiday season," she added.
Williams was joined by other top law enforcement leaders, including Arizona Department of Public Safety Director Col. Frank Milstead, Tempe Police Chief Sylvia Moir and Surprise Police Chief Terry Young.
"You cannot afford to get a DUI in Arizona," Maricopa County Attorney Bill Montgomery said, as he spoke about the legal consequences.
"The thousands you will pay in fines and fees, the time you will spend incarcerated and the money you will have to spend on an attorney can get you upwards easily towards $10,000."
Montgomery also said there are "far too many" alternatives that drivers can use to get home safely if they've been drinking.
There have been roughly 27,000 DUI arrests this year, which is down from 32,000 five years ago, according to the governor's highway safety office.