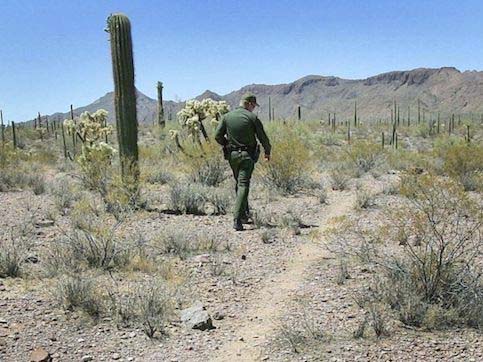 Federal officials have reportedly given the green light for a wall to be built along the US-Mexico border in Arizona. It's rumored that the wall will be 32 miles long and spread across much of Arizona's southern border with Mexico.
US Customs and Border Protection and the US Army Corps agreed a contract with a privately owned company called Barnard Construction. According to the document, the Barnard Construction Company, Inc. will build up to 32 miles of border wall between Yuma and Tucson.
This "primary pedestrian replacement wall" is meant to help the border officials deal with illegal immigrants. However, the authorities hope it will also help them stop drug smuggling and human trafficking operations in Arizona.
Apart from the wall itself, the contracted company will also construct and install "upgraded tactical infrastructure" covering 27 miles in Yuma and 5 more miles in the Lukeville area.
The construction of the wall is set to begin in April and the total expenses, including options, are expected to reach $324 million. The entire project will be funded by the federal departments that signed the contract.