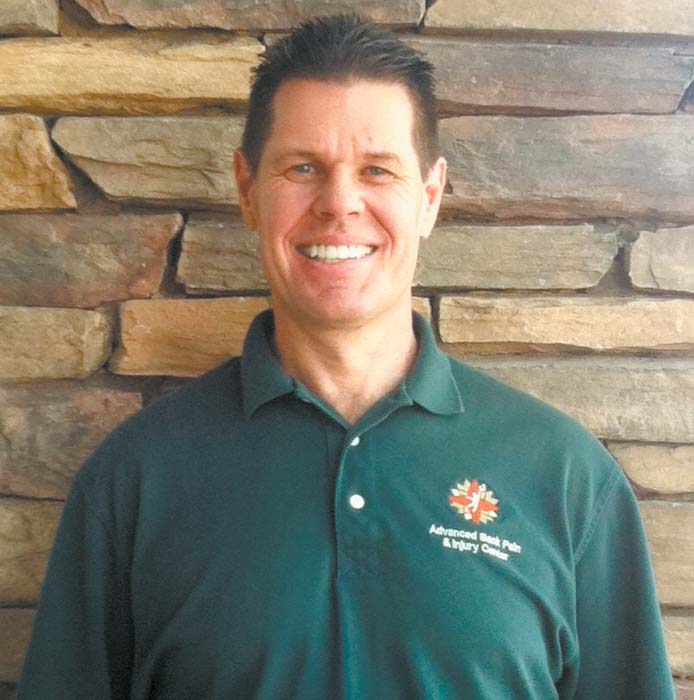 CAREFREE – Drs. Jay McFarlane and Tony Koehler of Carefree Acupuncture & Chiropractic treat a lot of patients who suffer from sciatica. Other than perhaps knowing it's the largest nerve in the body (roughly the size of your pointer finger), or that the sciatic nerve is made up of five spinal nerves, sciatica perplexes people. Most relate it to low back pain. In reality, sciatica is a symptom, not a diagnosis. Possible causes? Degeneration, trauma, spondylolisthesis, pregnancy, muscle imbalance, obesity, spinal stenosis, disc herniation.
Sciatic pain is typically due to compression of discs between each lower vertebra, putting pressure on the accompanied spinal nerves. Characteristics might include: one-side (not both legs); starts in low back and radiates down back of thigh and often in lower leg/foot; normally a sharp, shooting, burning or feeling of electricity; pain, numbness, tingling traveling in lower leg/foot; aggravated by sitting/standing for prolonged periods; relieved by lying down or movement.
Remember, two other conditions may cause sciatica-like symptoms: sacroiliac joint dysfunction (a major weight-bearing joint connecting the tailbone to the pelvis) or piriformis syndrome (when the piriformis muscle is overactive or tightens it can create pressure on the sciatic nerve).
Sciatica may be what ails a lot of folks, but if you have any aches or pains, McFarlane and Koehler, DC can help. "We've gotten great results for our patients." McFarlane is likely a familiar name associated with Carefree Acupuncture. Koehler recently joined the team but know he too was trained by the world-renowned Dr. John Amaro.
McFarlane sees it often in his practice and he laments the fact patients often tend to wait until pain is unbearable before seeking treatment. Don't delay, they can help with therapeutic exercises, acupuncture, massage, nerve flossing, chiropractic, active and physical exercise. At Carefree Acupuncture, they believe in supportive care. Schedule appointments at one of two offices: 11030 N Tatum Blvd #F-102 (Mon, Wed, Fri) 602-494-3037 or 7518 E Elbow Bend Rd. Ste. A-7, Carefree (Tues/Thur) 480-488-9647.