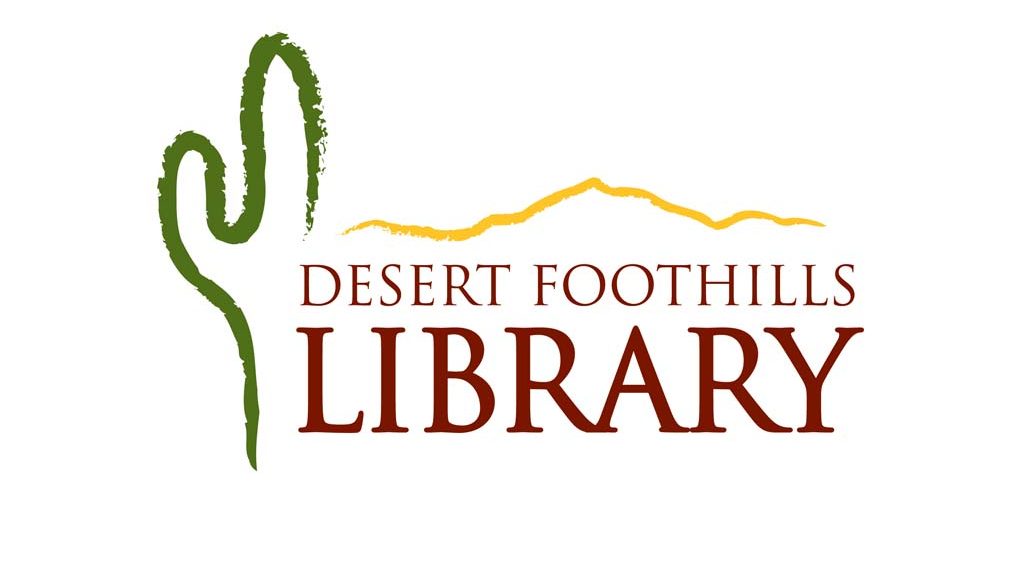 Information for all events: Contact Erin Meadows, Desert Foothills Library, 480-488-2286, emeadows@dfla.org, www.desertfoothillslibrary.org
Where: Events are free & take place at Desert Foothills Library, 38443 North Schoolhouse Road, Cave Creek.
FEATURED EVENT
Wednesday November 28, 10:00-10:45am
Yoga Storytime
Children 3-6 and their families are invited to a new program, Yoga Storytime at Desert Foothills Library. Join us as we yoga-fy storytime with music and movement. Come dressed to move. Fun for the whole family. Siblings outside the age range are welcome, registration not required.
BIRTH – AGE 6 EVENTS
Tuesdays, 9:45-10:30am, November 6, 13, 20, 27
Story Kids – Preschool Storytime
Children ages 3 to 5, or those who have not yet entered kindergarten, are encouraged to join us for a 30-minute storytime featuring music, movement & stories. Siblings are welcome. Registration is not required.
Thursdays, 10-10:30am November 1, 8, 15, & 29
Little Ones – Family Lapsit
Geared to children 10 months to 4 years, join us for a fun 25-minute romp with music, books, rhymes, fingerplays, and felt stories. We reinforce concepts such as colors, shapes & counting to help your child build a strong foundation of literacy skills. Siblings are welcome. Registration is not required. No regular storytime on November 22 due to Thanksgiving.
Wednesday November 14, 10:30 -11:45am
Little Builders
This program is geared to preschoolers to age 6 who wish to develop math, logic, engineering, and creativity skills. We have a variety of S.T.E.M. toys for this age group like Osmo, K'Nex, Keva planks, magnetic toys and more. Call 480-488-2286 to register.
Friday November 9, 11:00am-12:00pm,
Harvest Time Literacy
Please call to register for this fun event for 3 to Pre-K kids. We will paint with pumpkins or gourds, and practice math skills like counting, sorting, sequencing and patterning. Snack provided. Siblings are welcome.
Monday November 19, 11:00am-12:00pm
Sensory Playdate
The Desert Foothills Library offers preschoolers ages 2½ to 6 an opportunity to play with other children in an environment featuring art and sensory experiences. Projects vary month-to-month, but recurring stations like kinesthetic sand and our fun water table will be available. Siblings are welcome. Call 480-488-2286 to register.
Wednesday November 21, 1:30-3:30pm
Create Space
No school today? Looking for something fun to do? CreateSpace is a time for exploration of S.T.E.M. toys, and a place where kids can socialize with other children. Work in teams or by yourself. Tools and toys we have include snap circuitry, Keva planks, robotic toys and more. Call 480-488-2286 to register.
KIDS
Thursday November 29, 4:00-5:00pm
Lego® Club
Children ages 4 & up are invited to bring their creativity and build for an hour with our friendly program leader, Miss Karen. Call to register.