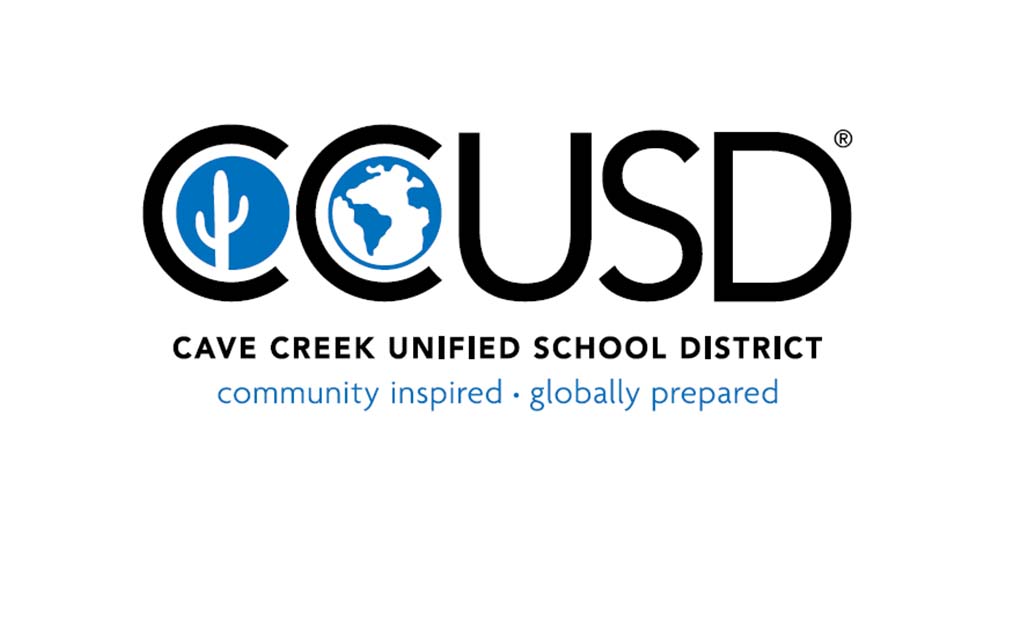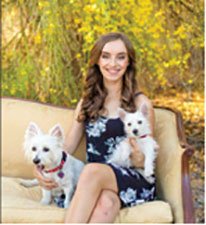 Congratulations to Cactus Shadows' own Sarah Weiss – National Merit Semi-Finalist
– Sonoran Trails Middle School Students of the Month for September…
Congratulations to the following Sonoran Trails Middle School Students of the Month for September! 7th grade: Gina Fabbri; Johnathan Geare; Connor Glenn; Katie Liu; Ali Smith; and Alyssa Wilson. 8th grade: Logan Gerst; Antonio Gianni; Cindy Tapia Grijalva; Robert Lenz; Cole Martin; and Blake Pottinger.
– Cactus Shadows Mountain Bike Club…
The Falcons took home the 2nd Place trophy this past month in Flagstaff. In the first of a five race series, Falcon medalists were: Tyler Walford, Boys 3rd Place JV1D1; Boys Jonathan Hampson 4th Place JV1D1; and Grace Tipton Girls 3rd Place JV2.
– Cactus Shadows Cross Country…
Cactus Shadows Cross Country competed in the Fountain Hills Invitational this past month. The boys finished 15th of 32 teams and the girls finished 9th of 23 teams. Special congratulations to the medalists: Grace Tipton (1st place varsity and new course record holder); Merit Thompson (10th place varsity); Jake Geiselhofer (15th place varsity); Katelyn Bolhke (open); Lauren Jankowski (open); Brianna Tipton (open); Nina Leonard (open); Rachel Leonard (open); and Lucky McGhee (open).
– CSHS' Cassidy Smith ('18)…
At the September 19, 2018 Kiwanis Club of Carefree, AZ meeting, the Kiwanis Southwest District (SWD) awarded local student, Cassidy Smith (CSHS '18), the Kayla Mueller Scholarship. Ron Smith, Kiwanis International Trustee from SWD, attended the September 19th Kiwanis Club of Carefree Meeting to deliver the check. Kiwanis Scholarship Committee Chair and CCUSD Governing Board Member, Janet Busbee, accepted the scholarship on Cassidy's behalf.
– Desert Sun Academy – Kiwanis Terrific Kids…
Congratulations to the August Kiwanis Club of Carefree, AZ Terrific Kids at Desert Sun Academy: Hannah DeMeo (K); Grayson Bush (1st); Kailey Fout (2nd); Brooke Boyer (3rd); Jacob Dobric (4th); Gretchen Euske (5th); and Douglas Paul (6th).
– Horseshoe Trails TRRFCC Kids…
Congratulations to our TRRFCC Kids of Character! TRRFCC kids are nominated by their teachers and one student is chosen per grade level each month as a TRRFCC kid for demonstrating great character. Thank you to Kiwanis Club of Carefree, AZ for sponsoring this important recognition!
Kindergarten: Jessica Rousu; 1st Grade: Cole Onstine-Lichtman; 2nd Grade: Finley Crisostomo; 3rd Grade: Faith Parker; 4th Grade: Alexa Winkleman; 5th Grade: Claire Martin; and 6th Grade: Stephanie Helmick.
– CSHS' Boys Golf…
Last month, Cactus Shadows Falcons Boys Golf Team – ranked 4th in the State! Peyton Richardson posted a 2 under par 34 at Los Colinas Golf Course in Higley. The team, overall, shot even par. Shout out to Carter Forrest (even par), Nathan Granger and Jacob Tarkany (shot one over par).
– CSHS' Girls Golf…
Last month, the Lady Falcons Golf Team took 1st place at the Roar Classic!
– Coffee & Conversation with the Superintendent…
The next Coffee & Conversation of the 2018-19 school year with the Superintendent will be on Friday, October 12, from 9:30-10:30am at Desert Sun Academy, 27880 N. 64th Street, Scottsdale. This is an informal meeting with the Superintendent to ask questions or to just come and enjoy a cup of coffee. Please RSVP to jscotto@ccusd93.org by October 10, 2018.
For Your Information
– PVCC At Black Mountain Save the Date:
Phoenix Astronomy Society (PAS) 70th Anniversary Event at PVCC Black Mountain Join PAS and PVCC Black Mountain on Thursday, October 11th, from 5PM – 10PM for a FREE community event celebrating PAS' 70th anniversary! PVCC's 14 inch Schmidt Cassegrain telescope collects 3,136 times more light than the human eye, allowing viewers to experience the night skies of Cave Creek like they never have before! To learn more, visit https://tinyurl.com/ycc7bjf7. Info: 602-561-5398 RSVP: events@pasaz.org PVCC at Black Mountain 34250 N 60th Street, Scottsdale, AZ 85266
– Cave Creek Unified Education Foundation (CCUEF)…
Our Teachers and students need you! CCUEF is looking for committee members to work with the CCUEF Board of Directors in helping build community relationships that support our local schools with a variety of initiatives. Fund raising, volunteering at events, assisting in our annual Grant the District process and more. Please reach out to us at Info@ccuef.org and we would like to invite you to an upcoming meeting to hear more about how we are helping our local Cave Creek School District. Thank you for your support! Please visit www.ccuef.org
– Desert Foothills Library – FREE 2nd & 3rd grade tutoring…
The Desert Foothills Library, a non-profit library, is offering a tutoring program for children in second and third grades free of charge. The tutors are volunteers to the library, many of them retired Arizona elementary school teachers themselves, and all tutors complete a mandatory Arizona background check and fingerprint clearance. For more information please contact Caitlin Decker, Librarian – Desert Foothills Library, cdecker@dfla.org or by calling 480-488-2286.
– Development Day
George Couros, author of The Innovator's Mindset, presented to CCUSD teachers and District Office staff. Empower Learning, Unleash Talent, and Lead a Culture of Creativity is what his book – and CCUSD is all about. Pictured from l to r are Dr. Debbi Burdick, Janet Busbee
(Governing Board Member), George Couros and Dr. Jana Miller.
– Community Spotlight of the Month:
This month's Community Member of the Month is Ms. Trisha Duley. Miss Duley donated a Baby Grand Piano that had been in Carnegie Hall in New York to the music department at Cactus Shadows High School. The piano had been "signed" in 1941 by Mischa Levitzki (1898-1941) who had been born in the Ukraine, but was a U.S. based pianist, a child prodigy who made his NY debut in 1916. Choral Director, Karen Dolezal, is very thankful to have it in her music room. Thank you, Ms. Duley!