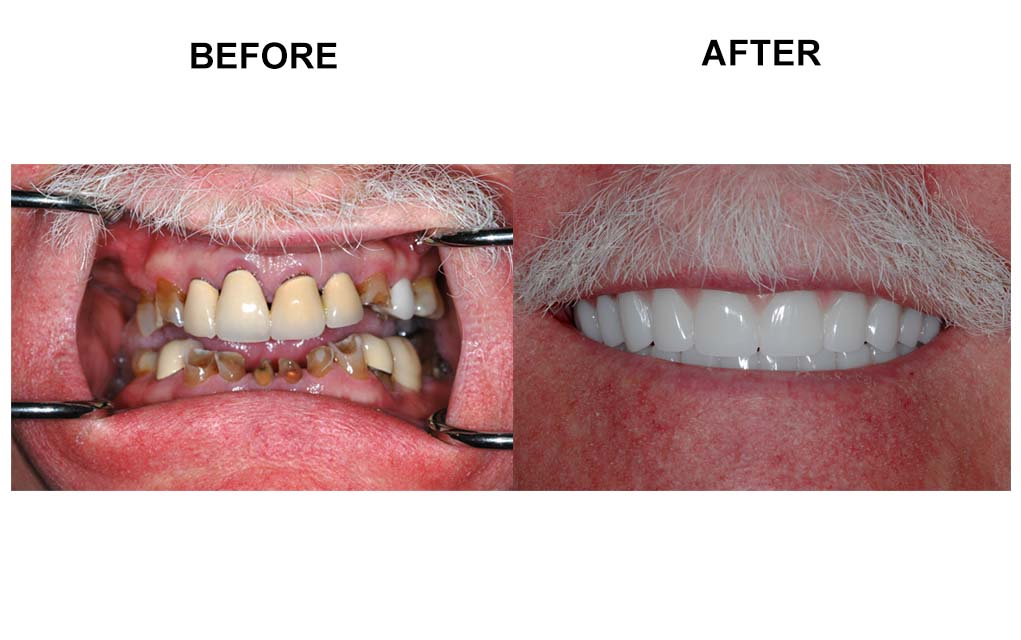 Who is a candidate for Teeth in a Day?
Dr. Devi, who specializes in prosthodontics and dental implant, says, "I reserve this treatment modality for patients with terminal dentition that render them not able to smile or chew efficiently."
Can I get a new set of teeth or a new smile the same day?
"Teeth in a day concepts virtually change patients and we achieve several procedures like extraction of remaining teeth, implant placement and installation of a new set of fixed teeth same day."
How do I know I have enough bone to get implants placed?
Dr. Devi takes a 3D scan of your mouth to determine whether you are a candidate for this treatment concept.
Can any doctor perform this?
This is a complex treatment, essentially a full mouth reconstruction, where the smile and bite needs to be reconstruction to patient satisfaction. Lots of planning is needed even before surgery is performed. A prosthodontist with surgical skills or a prosthodontist and surgeon work together to achieve desired results.
Can I be sedated for the procedure?
"I understand that dental treatment is not pleasant and patients can be fearful about surgery but I offer sedation that calms the patient and lets him/her undergo procedures with ease."
What is the amount of pain involved?
"Pain is well controlled by non-drowsy pain medication. Patients are pleasantly surprised to let me know they have only soreness and no pain. Patients can go back to work and resume normal activities after three days."
After dental implant treatment, patients say:
Rosie Strange – At my age it was stressful for me to go through the surgery, but to my surprise, I did not have any pain, felt sore the same day of surgery, which was totally managed with medications. I did not have any swelling and did not feel any pain during surgery. Now, I have a full set of teeth installed the same day of implant placement.
David Miller – Dr. Devi extracted five teeth and placed five implants. She made sure I was totally numb when she did surgery. Sedation really helped me to calm down. She followed up closely. I'm glad I decided to take care of my teeth. The result was excellent and nothing like I thought.
Visit drdevi.com and see before/after photos of all these patients and read close to hundreds of reviews in Google. "I am thankful for my patients who are the life of my practice and I am blessed with all the good ones who appreciate me and my staff. Thank you!" Phone 480-488-9655 for an appointment at Smile Design Specialists, 34597 N 60th St, Ste. 101.