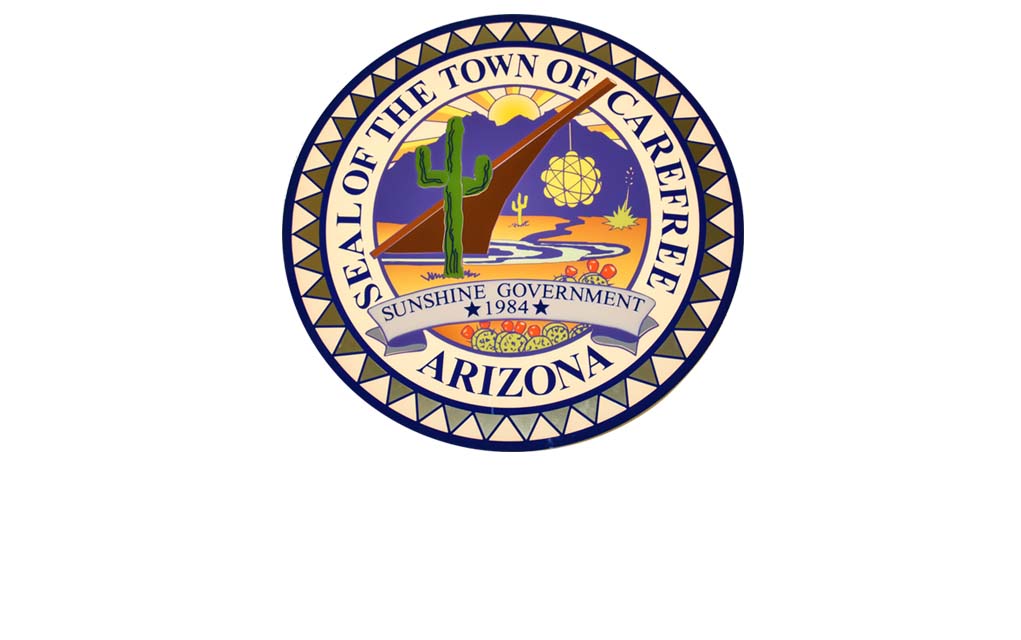 In the call to public at the September 4 meeting, Tom Rawles said he doesn't believe government should exist as a marketing arm for a community. He also took issue with the Town's budget surplus, saying 100 to 150 percent of the operating budget is an "outrageous" amount.
Carefree's new director of marketing was introduced, Beth Renfro. Ms. Renfro is replacing Gina Kaegi who resigned earlier this year. She previously was marketing manager for Scottsdale Arts and has a Masters degree in electronic media and a Bachelors degree in communications.
2019 will mark the 50th anniversary of the Sundial. Plans are being formulated to properly recognize the event. A committee is also working to create a Veterans Memorial to be placed in the Carefree Gardens. The Desert Foothills Leadership Program is also moving forward. The goal is to help local residents and business owners develop leadership skills and contribute to the community. If interested in the leadership program, contact Michael Krahe, mjkrahephd@me.com.
Thunderbird Artists made a presentation to the Council to back up their request for three shows that would occupy a footprint in the Town similar to what they had utilized in the past. In a previous Council meeting it was suggested that the shows occupy Easy Street on the other side of the Sundial where there is no retail shops and in have vendors in the Garden to allow for more access to those Easy Street retail stores. By a 5-2 margin the Council approved keeping the event located where it has been with Gene Orrico and Mike Farrar voting against the status quo.
The Council approved spending $29,352 for signage to go on the both wing walls of the current Gateway signs as part of the "Keep it Carefree" marketing program. One sign will indicate, "Restaurants – Galleries – Shops", the other, "Sundial – Desert Gardens – Splash Pad". Both will also have the Keep it Carefree logo below. The signs will be created and installed by Bertram Signs, a local Carefree business.
Finally, the Council approved an amendment to Town Code regarding storm sewers that was mandated by federal and state law.