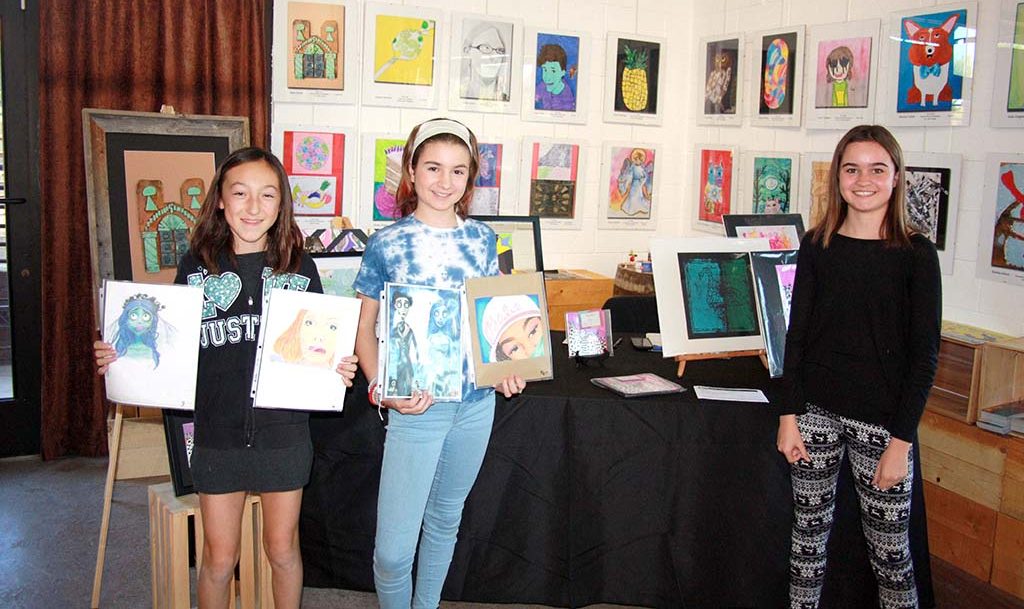 CAVE CREEK – Student artists in grades 6 through 12 from the Phoenix metropolitan area are encouraged to showcase and sell their work at a special youth art studio during the 22nd Annual Hidden in the Hills Artist Studio Tour and Sale.
A signature event of the non-profit Sonoran Arts League, Hidden in the Hills (HITH) is Arizona's largest and longest-running artist studio tour. This year's event features 174 professional artists at 44 studio locations throughout the scenic Desert Foothills communities of Cave Creek, Carefree and North Scottsdale.
The free, self-guided studio tour offers art enthusiasts a rare chance to observe artists at work in their private studios, which are open to the public from 10 a.m. to 5 p.m. Friday, Saturday and Sunday, November 16, 17 & 18 and November 23, 24, & 25. Each studio also has one or more guest artists who will demonstrate how they create their art while displaying and selling their work.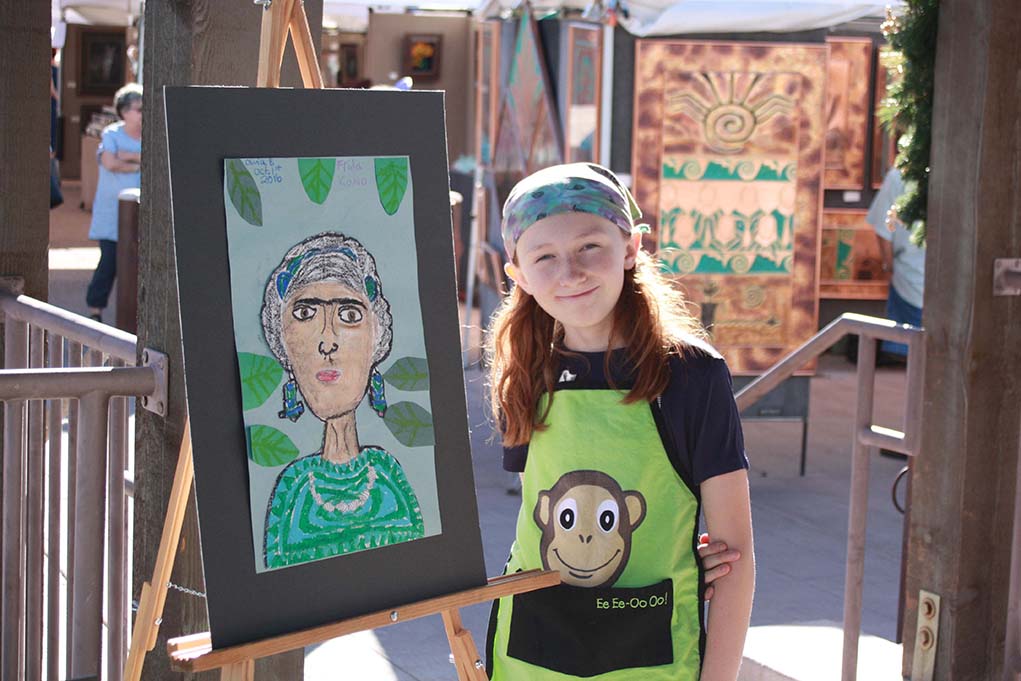 For more than a decade, the prestigious tour has included local student artists at Youth Art Studio One, but this is the first year that the Sonoran Arts League is expanding the studio to include young artists from other parts of the Valley.
"Education and mentorship have always been an important part of our mission," said Pat Bell-Demers, Sonoran Arts League executive director. "Youth Art Studio One not only gives student artists a chance to showcase a variety of paintings, sculptures and mixed media pieces, the students receive practical business experience and professional support."
Sarah Cameron is a multi-media artist who participated as a student in the very first Youth Art Studio One featured by Hidden in the Hills. Now she has come full circle to serve as the League's student mentor for the tour's Youth Art Studio One.
"Our goal is to empower student artists by helping them hone their artistic skills and learn everything from how to price their art to how to engage with prospective clients," Cameron said. "We know that savvy art collectors often like to find emerging artists and follow them as they develop their talent, and we encourage collectors to visit Youth Art Studio One during the Hidden in the Hills tour."
The Sonoran Arts League will host three special information sessions for student artists on Saturday, September 15 from 1 p.m. to 2 p.m., Thursday, October 25 from 6 p.m. to 7 p.m., and Wednesday, November 14 from 6 p.m. to 7 p.m. The information sessions will take place at the Sonoran Arts League's Center for the Arts, 7100 E. Cave Creek Road, Suite 144, at Stagecoach Village in Cave Creek.
The League's Center for the Arts will also serve as the location for Youth Art Studio One and the information headquarters for the popular Hidden in the Hills art tour. Visitors can pick up artist directories, maps and inquire about other tour details prior to and during the tour.
Known for including both nationally-recognized and emerging artists, Hidden in the Hills attracts thousands of patrons who appreciate fine art and seek a variety of mediums, styles and price ranges. With the event taking place the weekends before and after Thanksgiving, the art tour also attracts holiday shoppers who want to find an original, unique gift.
For more information, call (480) 575-6624, or visit www.HiddenInTheHills.org.
About the Sonoran Arts League:
Based in Cave Creek, Carefree and N. Scottsdale, Arizona, the Sonoran Arts League is a 42-year-old non-profit, volunteer-based, arts service organization dedicated to actively advancing art, artists, and art education, affirming the belief that art and artistic awareness is essential to the well-being of life and the community.
The 780 members participate in community outreach programs, public art programs, youth mentoring and art education, as well as free veteran art programs and special art programs. Throughout the year, the League produces several popular events, including the annual Hidden in The Hills Artist Studio Tour and Sale, Sonoran Small Works Art Show, Sonoran Festival of Art Extravaganza, April for the Arts, and the Holiday Artisan Markets. In addition, the League partners with the Foothills Food Bank each year to support the annual Empty Bowls Project.  
By building strong partnerships with area towns, resorts and libraries, the League brings free art to the public. Art in Public Places programs include: The Gallery at el Pedregal and the Boulders Resort, the Desert Foothills Library, as well as the town of Cave Creek and Anthem, Arizona.
A new Center for the Arts at Cave Creek's Stagecoach Village, where the League is headquartered, provides the public with opportunities to create art and learn new skills. The Center also facilitates art events, festivals, exhibitions, shows, group activities and art experiences, and free veteran and youth art classes, providing plenty of opportunities to "Be A Part Of The Arts."