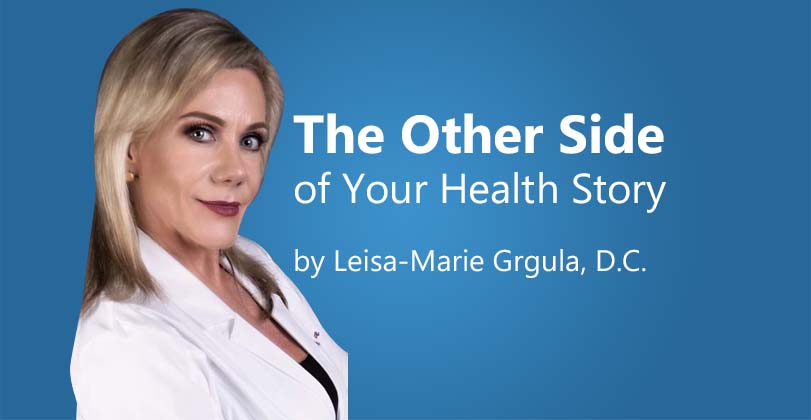 This is a good time of year to catch up on our healthy habits. Things slow down now that we're full swing into summer. We also know the holidays and flu season are right around the corner. These upcoming holidays with crash dieting and over exercising, may lead to people not taking care of themselves during that time of year. I'll give you some ideas on a little TLC and personal housekeeping to keep you in good shape before it's too late.
What are the easiest things to do during the slow, hot time of year?
The first thing many put off is their annual physical. How many of you claim to have it done after the holidays and here we are midsummer, and you never had it done? So many conditions can be caught early and treated effectively, if you get the exam first. Get the physical done now so should there be any further testing and follow-up visits required, they could be done before the holiday excuses set in.
The second thing that people delay is their exercise regime. You do have one don't you? Review your workout as to whether it's doing the job for you. For example, cardio, fat burning, rehab etc. If it's not, change it now. Make sure you're getting the most results in the least amount of time. Try restructuring the plan to fit into your upcoming busy and calorie laden schedule. I offer this service, so if you need help call for an appointment to review your routine.
What about medications and supplements?
Next, review your medications and supplements. Check the expiration date on both. Expired medications, both prescription and over-the-counter, should be discarded properly and replaced if needed. Do it now, so if the time comes that you need them, they'll be current. Most high ended medical grade supplements are okay to take if they are a bit past their expiration date. You'll just have to take a slightly larger dose, as they may not be as potent as they were when they were fresh. If you're not sure, call the manufacturer. You've got the time now, and should your diet not be the healthiest in the next couple of months, your supplements can really help you maintain your health. Speaking of supplements, once again I cannot urge you enough to take a strong medical grade probiotic. Supplements you are taking will be absorbed closer to their potential when you supplement with the proper probiotics. This will help to raise your immune system before cold and flu season starts. Most people like to start their vitamin C regimen now as well. Be sure and take a buffered form and preferably one that is from an organic whole food source. For instance,there are over 10,000 compounds in an orange, why only take ascorbic acid? This is also a good time to start taking echinacea and cycling it with Astragalus. You can go back into my article archives, and read the one I wrote on immune building. A good multivitamin is recommended for everyone. This is a great place to start if you're not a supplement program also. Once again, be sure to take one that is from an organic whole food source.
I hope this helps making things easier now when you may have extra time. This way the holidays may not be as stressful on your body if you take care of yourself now.
If you have any questions for me, please email them at DrLeisa@CaringPainRelief.com
Leisa-Marie Grgula, D.C.
Chiropractic Physician
Accurate Care Pain Relief Center
21043 N. Cave Creek Rd. #A9
Phoenix, AZ 85024
602-493-2228