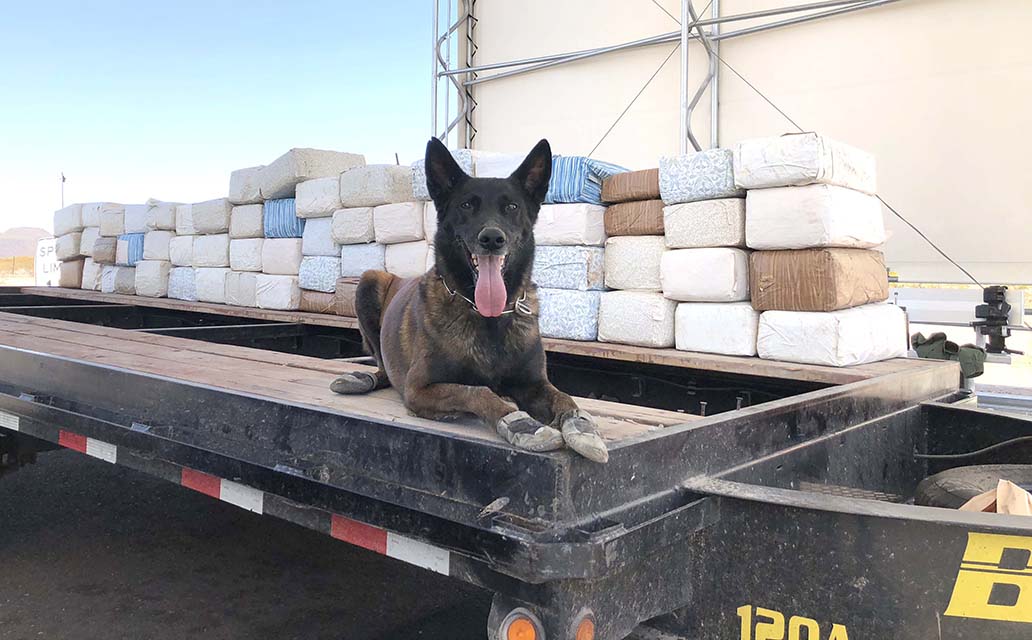 TUCSON – Ajo Station Border Patrol agents arrested a 61-year-old Phoenix man after finding more than 1,400 pounds of marijuana, worth in excess of $700,000, concealed in a flatbed trailer at the State Route 85 Immigration Checkpoint.
An agent working the primary inspection lane referred the driver of a Ford F-250 utility vehicle for a secondary examination. During the exam, a Border Patrol canine alerted to an odor it is trained to detect, emitting from the flatbed trailer the vehicle was towing.
Agents further examined the trailer and noticed what appeared to be bundles of narcotics under wood planks on the flatbed. After removing the excavating equipment being hauled from the trailer, agents found and seized 64 bundles of marijuana. The truck, equipment and trailer were also seized.
The driver was arrested for drug smuggling and turned over to U.S. Immigration and Customs Enforcement's Homeland Security Investigations, along with the marijuana.
U.S. Customs and Border Protection welcomes assistance from the community. Citizens can report suspicious activity to the Border Patrol by calling 1-877-872-7435 toll free. All calls will be answered and remain anonymous.