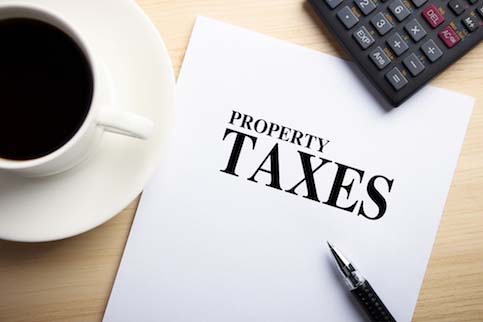 Rising home values are causing residents in Maricopa county to pay more, even after officials voted Monday to decrease the budget by $43 million and keep the property tax rate steady.
In order to pay for county services like parks, libraries, flood control, air quality improvement, voter registration and the office of Sheriff Paul Penzone, residents are expected to see an estimated $6 increase on a $100,000 home in 2019.
Property taxes levied by K-12 school districts, community colleges, cities, state and other special districts are additional and are dependent on location.
The 2018-2019 budget is also expected to account for $30 million in police reforms, which is likely a response to a racial-profiling lawsuit filed over illegal traffic stops of Latinos by Sheriff Joe Arpaio and the department he headed.
Other major facets of the $2.5 billion budget:
$364 million for capital projects, including an East Valley court, a jail intake facility, Madison Street Jail renovations and park improvements.

A nearly $36 million increase in retirement and employee benefit costs.

$21.4 million for employee raises.

$20 million for the Recorder's Office to run this fall's primary and general elections.

$18 million less in funding for the county School Superintendent Office and $2.4 million less for the Public Health Department, largely due to grants that ended.

$4.4 million to design the Animal Care and Control shelter expansion in Phoenix, plus $1.7 million to hire additional employees.

$600,000 to clear a permit application backlog in Planning and Development.

$400,000 in additional cybersecurity funding.

74 fewer full-time employee positions, with the largest decrease in the School Superintendent Office and Public Health Department due to grants ending.