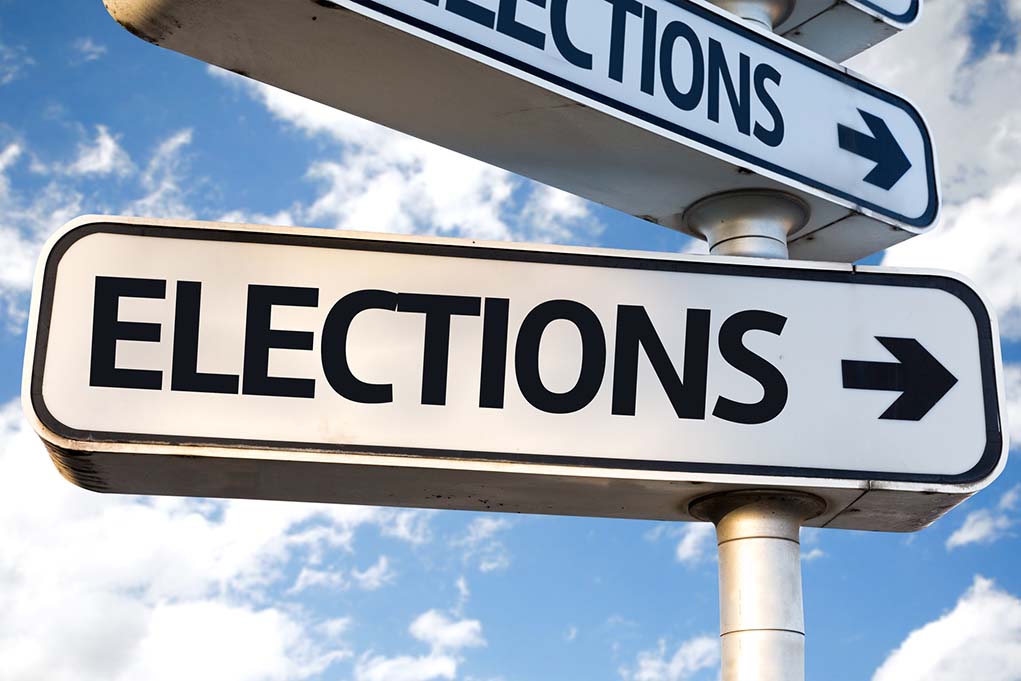 Just like the emergence of saguaro blossoms indicates the summer season is upon us, the proliferation of campaign signs signals the official start of election season. This year June 30 was the first day that election signs could be placed on public right-of-ways. Not even a week into it there have been accusations of signs being put up too early, signs not displaying the required saying of who sponsored or approved the sign, and of signs being stolen.
One candidate in Cave Creek has withdrawn from the race, leaving 10 people vying for the six Town Council Seats. The Mayor's race is between incumbent Ernie Bunch and current Councilwoman Eileen Wright. On July 10, a two part debate, first featuring the mayoral candidates, followed by the Town Council candidates, will be held at Desert Foothills Library. It will be in the new lecture hall and moderated by Ken Strobeck, Executive Director of the League of AZ Cities & Towns. Three additional debates will be held, July 24 at Cave Creek Town Hall, August 2 at Desert Foothills Library, and August 15 at Cave Creek Town Hall
In Carefree, there are six candidates running for six Council seats. The only contested position is for the Mayor's chair between incumbent Les Peterson and current Councilman Mike Farrar. As of press time, Sonoran News has not learned of any debate between the Carefree Mayoral candidates.
Before the election season got into full swing there have been unusual issues in Carefree. They have all arisen from Vice-Mayor John Crane's successful challenge to the Town's term limits ordinance. Farrar, who like Crane would have been termed out and not been eligible to run for a Council seat, filed a challenge to the court's finding in favor Crane. In a subsequent Council meeting, Town Attorney Michael Wright said he was requesting the County Attorney look into Farrar saying Farrar had committed perjury with some of the statements in Farrar's challenge.
Farrar has since filed a complaint with the AZ State Bar over Wright's handling of the original term limits case. He has also asked the County Attorney to investigate Carefree Planning and Zoning Committee member Lynn Hitchon for election interference due to some of the comments she has published in her newsletter, The Carefree Truth.