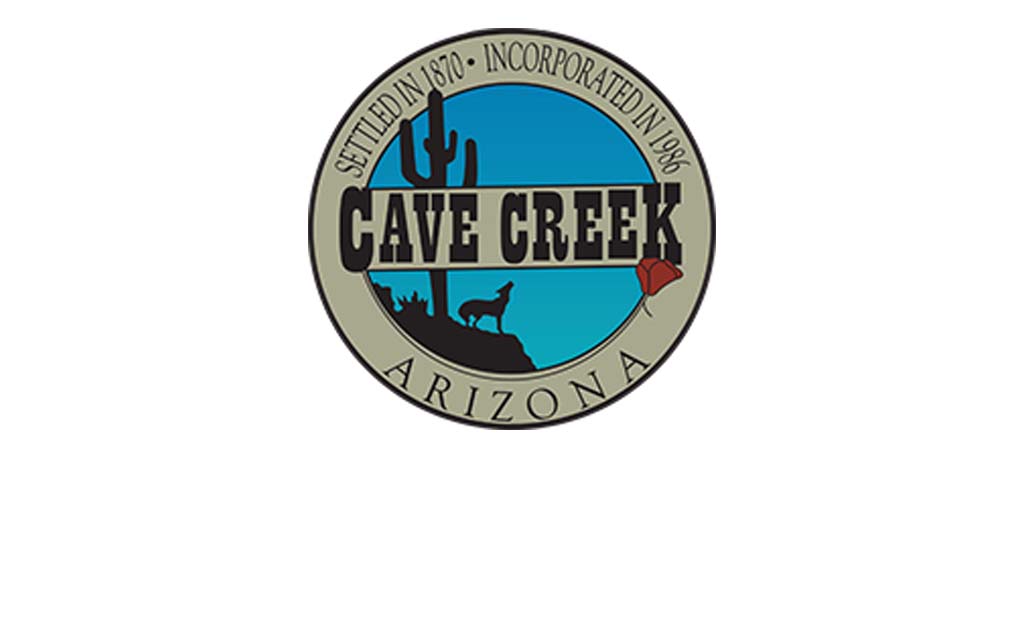 Sonoran News emailed a questionnaire to every candidate that had filed nominating papers with Carefree and Cave Creek. We sent out the questionnaires on June 12 and requested a response by June 26, allowing them two weeks to put their answers together. All candidates were given the same questions in both towns and were given a limit to the number of words allotted for each answer. The only editing was to eliminate bullet points etc. to conserve space.
MAYOR, CAVE CREEK
Ernie Bunch
Office: Mayor, Cave Creek
BIOGRAPHY:
I have been involved in a Family Business for 42 years doing Design, R&D, Sales, Machining, and Service. We've had as many as 99 employees and started with 3. Married with 3 grown Children and one Grandchild. I began serving Cave Creek as a Council member in June of 2005. My interests include reading, golf, gardening, guitar, fishing, hunting. photography, politics, and spending time with my Bride of 36 years.
QUALIFICATIONS:
As a Businessman for 2/3 of my life, making sound decisions, for both the current time frame and future I am well qualified to continue as Mayor. Having served as long as I have I know what the priorities should be to make sure Cave Creek is a viable community well into the future.
GOALS:
Understanding that Government must, by design, make moves slower than in the Private sector my Goals are to continue to implement many of the needed Utility Improvements, Road Repairs, and encourage Commercial Development along Carefree Highway and Cave Creek Road (Sales Tax). I would also pursue nailing down the extra Open Space we have had our eyes on for many years. I can't help but think there is a way to do this without breaking the bank or using a tremendous amount of money from the General Fund.
QUESTION: What do you see as the primary issues faced by the town, and how do you plan to address these issues?
Government has a habit of building things without having an eye on future maintenance.
This is why you see roads crumbling and utilities in need of repair. We have had, in the past, huge subsidies for the utilities from the General Fund. A lack of continuity with Key Staff members has helped to create many problems. Since Jessica Marlow (Utilities Manager) left us about 6 years ago we have had 3 different Utility Managers, one of which was doing our Engineering as well. Turnover of this magnitude hampers forward motion on a multitude of goals and projects. The "Rate Study" for water rates has been going on for well over a year and should have been looked at likely about 3 years ago. The needed Data to accurately populate the Study simply did not exist. It (for the most part) is now available. We're fortunate to have the Water Advisory Committee's relevant expertise for the last several years and we are now beginning to follow the prioritized recommendations per the 2013 Capital Improvement Study. In order to have a Town that is fiscally sound and bring things up to dependable levels requires revenue, and that is why the area in Cave Creek around Carefree Highway and Cave Creek Road is so important. I'd like to achieve a better balance in The Core, of fun activities, and better meet the needs of nearby residents. There is a way to achieve this and some of our Businesses have made great strides while others have ignored the Community needs. These will be brought under control and in alignment with the long term objectives of Cave Creek! Cave Creek needs many things but with a limited Staff we must be mindful of overloading them with Elected Officials "Pet Projects" and Policies.
Eileen Wright
Office: Mayor, Cave Creek
BIOGRAPHY:
Lived in the Southwest my entire life, and the Valley for fifty years. Cave Creek resident for fourteen years. Married to the same wonderful man for over half a century. Two intelligent/beautiful daughters, four precious grandchildren.Bachelor of Science from University of New Mexico. Retired teacher having taught, among other things, firearms and survival skills. "All American Triathlete." Competed as a member of "Team USA" across North America. Studied under Houchol Shaman. Served as Vice-Chairman of Planning Commission. Currently serving as your Councilwoman
QUALIFICATIONS:
I am the most knowledgeable and qualified candidate for Mayor. Prior to being elected to Council, attended every Council meeting for four years. Attended League of Arizona Cities and Towns conventions for three years. Made it a priority to educate myself on water issues for the last five years, attending every CAP and ADWR seminar/workshop.Own and manage a small business – Desert Firearms Training Center. My education, broad Town governance experience, and in-depth knowledge of Cave Creek has and will position me to serve as your Mayor.
GOALS:
Bring respect and transparency to Town government
Transparency is imperative and I will promote it as a priority. You, the residents, come first above all else! I will be available to receive residents' input on all issues. Availability is one factor in good Town governance. I propose to reinstate the Mayor/Vice-Mayor weekly meeting and hold round-table discussions to allow residents to provide input on issues facing our Town. It is important that residents feel that their voice counts. Our residents are important and must be treated with respect.
Bring Cave Creek back to a rational, citizen responsive government.
QUESTION: What do you see as the primary issues faced by the town, and how do you plan to address these issues?
Leadership – The past is the only true measure of performance. By any yardstick, our Town has suffered from lack of leadership. As a proven leader, that is where I come in.
Dispel the myth of Open Space – Adequately inform everyone of the facts concerning the acquisition of the 7,000+ acres.
Invalid and flawed General Plan – I will urge the voters to vote "no" and safeguard Cave Creek's valuable Central Arizona Project water allocation
Knowledge is the key to solving our water crisis. I am the most knowledgeable candidate on the water issues facing our Town. I have made it a priority to educate myself on water issues for the last five years, attending every CAP and ADWR seminar/workshop. I will use my teaching expertise to educate the Council, staff, and all residents about the actual facts concerning our water crisis.
Enforcement of noise and sign ordinances in Town Core, make sure the laws are enforceable and, if not, change them.
Strive to get the Town back to work on a full-time basis with five day work week, review and control Town spending
In order to survive now and in the future, the Town must abide by the basic laws of economics. The Town cannot have all it wants, just all it can afford.
Special Events – Our special event ordinance must be enforced! Bike Week needs to be done intelligently – it is out of control and should not be allowed to exceed four consecutive days.
The bars/restaurants should not be allowed to pack their parking lots with vendors and illegally use the bike lanes for parking.
CAVE CREEK TOWN COUNCIL
Bob Morris
Office: Cave Creek Town Council
BIOGRAPHY:
I am an Arizona native of Territorial era grandparents and an Eagle Scout. I graduated from ASU in Chemical Engineering. I left Arizona for a career all over the US with assignments across the world. After many years working for Fortune 10 companies I retired back in Arizona and moved to Cave Creek 15 years ago. My wife, Jana, and I are trail riders, Cowboy Mounted Shooters and avid Old West history fans. We traveled the country in competitive Mounted Shooting. We live a western lifestyle in Cave Creek with our three horses and desert tortoise, John Henry Holiday.
QUALIFICATIONS:
I served some of the world's largest companies in engineering, projects, marketing and executive management. I led the Due Diligence project in a nationwide merger. I managed a huge petrochemical facility and was the marketing executive over business and economic strategy, computers and engineering. I have particular expertise in financial analysis, business strategy, operational excellence and contracts as well as engineering. I was executive in charge of over a billion dollars in industrial projects and managed hundreds of engineers and thousands of employees. I have served two Terms on the Water Advisory Committee and I am the current Chair.
GOALS:
My primary goal is to lower the risk of a Cave Creek water emergency and to control water rates. That is my area of expertise. 75% of Town problems are water related and they are growing as drought restrictions seem more likely every day. The Town subsidies to Desert Hills need to cease. I advocate selling the Desert Hills Water company at the right price. I will cooperate with and build a good relationship with Carefree. The special deals for developers and zoning exceptions should end. I want to enhance the Town's western brand and support the businesses which drive the Town revenue.
QUESTION: What do you see as the primary issues faced by the town, and how do you plan to address these issues?
A huge issue that is seldom mentioned is the chaotic history in two critical Staff areas. In the last 5 years the town has had four Town Managers and soon its fifth Utility manager. Of those, four have been let go! The hiring and management mistakes have taken a terrible toll on the Town. We seem to stumble from crisis to crisis. There is little discernible human resource management like employee appraisals, succession planning and successful onboarding of employees. I would work to implement practices from other successful organizations.
Cave Creek is a small Town with a big water company. Right now, the Town is heavily burdened by the water companies with many millions in subsidies on the books. Cave Creek even subsidizes Desert Hills! Converting wasted subsidies into Town services is the key issue to the Town's financial success. I am against any property tax. The waste in Town expenses should fund needed services rather than property taxes.
Currently, the Town has NO PLAN to face likely drought water restrictions in spite of years of warning. Cave Creek has no workable emergency plans or plan to stop the Waste Water subsidies. I plan to introduce modern business planning to develop strategies and control expenses.
Cave Creek's unique character is lost with some Town Core building projects. Changing that trend is critical. New commercial construction should be required to explain how they will improve the Town's charm and Western appeal. Everyone is welcome, but the charm comes from the Town's funky and western history.
Reducing the nuisances from noise and event congestion is a key issue. I would find permanent solutions that protect the residents while keeping our businesses healthy.
David Smith
Office: Cave Creek Town Council
BIOGRAPHY:
Grew up in up-state New York, graduated from Union College and worked for State government for 40 years. Spent last 25 years of my career with the NYS Department of Health and retired from the position of Deputy Director of Environmental Health. Married to my wife Diane, with a stepdaughter and son and two children from a previous marriage. Bought home in Cave Creek in 2003 after visiting every southwest state and finding the folks here to be friendly and good neighbors.
QUALIFICATIONS:
I have an extensive background in management, budgeting, personnel management, labor relations, negotiation and troubleshooting. I have served on the Town's Budget Committee for nine years, the Water Advisory Committee for four years, the Planning Commission, including chairmanship, and am now in my first term as Council Member. I know a great deal about the Town and the issues facing it.
GOALS:
One obvious goal is to ensure that the Town's water system is managed and operated in a manner which ensures that, when a resident turns on the water tap, good quality water will come out. That will involve addressing many of the maintenance problems which have developed prior to and since the Town purchased the water system. Additionally, the Town should not stray from its vision as presented in its existing and proposed General Plans. I will work to enable to Council to work as a team and to ensure that actions and decisions are publicly discussed and understandable.
QUESTION: What do you see as the primary issues faced by the town, and how do you plan to address these issues?
The primary issues are: ensuring the continued viability of the Cave Creek water system; improving zoning ordinances to support the way of life preferred by residents, which means respect for property rights, low density development; improved and effective sound and lighting ordinances; and, the need to conduct an overall review of Town Code to ensure that changes in federal and State statutes are reflected in a manner which meet the Cave Creek vision.
We need to ensure that the Town is on a secure financial footing, where the so-called enterprises (Cave Creek water system, Desert Hills water system and the Wastewater system) are More likely to at least break even. Unfortunately, the Wastewater system is unlikely to ever break even, but every effort should be made to make it so. I also believe the Town needs to sell the Desert Hills water system. While it can be made to be financially viable, the bigger issue is that the Town has much less oversight about development in Desert Hills that is the case in Cave Creek. Our town has a water allocation from the Central Arizona Project for 2606 Acre feet of water each year. The amount of water now going to Desert Hills exceeds 400 acre feet, more that four times what the use was when the Town bought that system. We should act to stop the additional loss of what I see as the Town's life blood.
Tom Augherton
Office: Cave Creek Town Council
BIOGRAPHY:
Born and raised in Washington, D.C. I left exploring the dusty recesses of Smithsonian museums and verdant Civil War battlefields for the Arizona Territory. Arriving on the old Salt River Canyon highway, I left behind staff work with the U.S. House of Representatives, the U.S. Chamber of Commerce and the executive branch, but a State Senate legislative internship began more than 30 years in Arizona legislative/policy analysis. (Academic: George Washington University, B.A. in Journalism, University of Arizona M.A. in Journalism and Arizona State University Ph.D. in Public Administration, (ABD). I attended two residency programs at Harvard's Kennedy School of Government).
QUALIFICATIONS:
Cave Creek resident for 33 years. In 1990's, served on Planning Commission, Board of Adjustment, Council: as member, vice-mayor, appointed mayor, elected town's first voter-approved mayor in 1997. Represented town at MAG, (Maricopa Association of Governments). Former Republican precinct committeeman. Valley Leadership graduate-Class 10. Arizona Town Hall delegate (1991, 1996, invited 2008). Maricopa County Superior Court appointment to Citizens Judicial Advisory Council (1990-92). Southwest Leadership program (1992), Certificate of Public Management (1994), from University of Arizona. Selected by Duke University's Terry Sanford Institute of Public Policy, Strategic Leadership for State Executives. Awarded Henry Toll Fellowship (1998), Council of State Governments.
GOALS:
I am asking voters for an opportunity to return to Council. Current members are in-process on critical governance issues impacting Cave Creek businesses and residents. Inside institutional history for current deliberations and reminders about our town's unique character and desert setting is helpful. My passion is to resume work assisting the commercial core: bury the overhead electric lines, install streetscape low illumination, advocate for town parking lots/structures, return the medians with desert plants and add native shade through corridor, re-energize plan for "Tamarisk Grove" as arts district with shopfronts/upstairs housing. (We need to restore twice annual meetings with Carefree Council).
QUESTION: What do you see as the primary issues faced by the town, and how do you plan to address these issues?
Communication. Residents will return to partnering with appointed and elected officials on key town issues when procedural barricades are dropped: 3-minute limit for all call-to-the public comments, complete removal of public speaking from legislative agenda items unless at the chair's (mayor's) pleasure; continued strong reliance on executive sessions as legal staff increasingly focuses on political advice and not legal advice. Water, Growth, Town Debt, In-Fill Development, Regional Multi-Purpose Trails across Private Parcels – it matters not when residents, are not informed/consulted. Social networking is rightly the new "Town Crier" like in colonial days. We all need to trust CC government again.
Paul Diefenderfer
Office: Cave Creek Town Council
BIOGRAPHY:
60 years old. Lived all over the US as a military kid. Started visiting Cave Creek in 1975. Moved up here in the 90s. Small business owner: Phoenix Rock Gym which I started in 1992 and Desert Rat Forge where I create one of a kind forged iron work. Currently building Cave Creek's first shipping container home for me and my wife Maggie.
QUALIFICATIONS:
Small business owner – I know how to get things done with limited resources. Creative thinker. Independent data driven pragmatist. Play well with others. Board member of several community non-profits.
GOALS:
Completion of the walking path thru the historic town core.
Protecting as much open space as prudently and responsibly possible.
Public art throughout the town showcasing Cave Creek artists (at no cost to the town).
Reducing town debt and making sure we are on solid financial footing.
QUESTION: What do you see as the primary issues faced by the town, and how do you plan to address these issues?
Keep it Creeker: Cave Creek has been a very special place for me since 1975. Cave Creek is a wonderfully unique town that can't easily be described. Western – plenty of open space for lots of horses and trails to ride and enjoy. Artsy – there quite a few amazing artists in town along with a fine bunch of musicians. Motorcycles – Cave Creek has become a popular destination for motorcycle enthusiasts. Hiking & biking – lots of trails through beautiful desert landscape. Funky – a drive through the town core confirms that Cave Creek has a lot of unique, one of a kind eating and retail establishments. Low density – the town's residential areas are generally low density and need to stay that way. This is one of the best things about Cave Creek. Dark skies – we can still see the Milky Way. We need to enforce our lighting ordinance starting with an educational campaign to keep our dark skies dark. Creekers are independent and passionate. I want to keep Cave Creek the unique place that we all love.
Finances: Being fiscally conservative means getting out of debt and living within your means. I live this way, I run my three businesses this way and I think governments large and small should do the same. I want to see Cave Creek get out of debt and spend available funds on projects that benefit the community. Everyone, yes including you, should be involved in the process. Open Space: Open space is a treasured and unique aspect of Cave Creek and has always been a very important aspect of Cave Creek. The more open space the better – as long as we can preserve it in a financially prudent way. Cave Creek is no longer the isolated community, miles away from Phoenix and Scottsdale. Our open space came naturally and free to Cave Creek until development moved north. This is no longer the case. It would be great to save as much open space as is affordable for our community to use for recreation and as a buffer to the 'big city' encroachment. Creekers have historically used the many wonderful washes in town to ride their horses and hike. We need to encourage and help property owners to allow folks to continue to do so.
Ron Sova
Office: Cave Creek Town Council
BIOGRAPHY:
As a resident of Cave Creek I have served as a Council Member and Vice Mayor for the last 1-1/2 years. I have over forty years of experience in dealing with planning/zoning boards, city councils, county boards along with county, state and federal agencies throughout the country. I have the skills and experience needed to deal with budgeting, planning and staffing while maintaining a positive relationship with the Town Manager, staff and council members. I am a veteran and member of the Cave Creek American Legion and a second term board member on the Rancho Madera HOA.
QUALIFICATIONS:
I have served as Council Member and Vice Mayor for the last year and a half. I have managed companies dealing with local, state and federal agencies throughout the country. I have the necessary skill set to effectively deal with peers, colleagues, staff, constituents and the opposition. I always make decisions based on FACT and FAIRNESS, never on hearsay, rumor or innuendo. I always look for what will benefit the town and is in the best interest for the town. I have the ability to listen to the opinions of others and compromise on issues when appropriate.
GOALS:
To determine the yearly profitability/loss for the Cave Creek and Desert Hills Water Companies. If operating at a loss, determine the steps/procedures needed to achieve profitability. To minimize the loss incurred by the Cave Creek Wastewater Treatment Plant. To work with the Town Manager, engineer, utilities manager and members of the Water Advisory Board to better allocate funds for much needed Capital Improvements. To prepare an effective water conservation program to insure that the town will have sufficient water in the event of a CAP cutback and to insure enough water in the event of an emergency.
QUESTION: What do you see as the primary issues faced by the town, and how do you plan to address these issues?
The town currently gets 100% of its potable water from the Central Arizona Project (CAP). At our town's current average water usage, our current CAP allocation allows for approximately 1,100 additional residence/business hookups. As such, it is important to maintain our desert rural zoning while still encouraging quality/profitable commercial ventures. We also need to determine the current values of our two water systems and the wastewater treatment facility. We also need to determine the profitability/loss of each of the entities separate from one another. Upon determining the value of each of the companies, we need to see if greater profitability, or minimizing any loss, can be achieved by establishing better maintenance practices and establishing more efficient management techniques. We should continue to encourage quality/profitable commercial ventures to locate in our town core and in the Cave Creek Road/Carefree Highway corridors. This would allow for the generation of additional sale tax revenue to allow the town to provide its residents with the necessary services and additional programs to better maintain and improve the water companies and wastewater treatment services. To establish an additional source of water such as wells and/or the addition of a third water storage facility in the event of an emergency.
Our town is unique and requires that the current council and future councils plan for the sustainability of our unique lifestyle. This is by no means an easy task. It requires hard work, dedication and the ability to balance the needs and requirements of our residents to the resources of the town. It will be through careful planning, attention to details, monitoring opportunities while adhering to our heritage that we will meet the challenges of the future. I look forward to your support and vote in the upcoming primary on August 28th.
Kathryn B. Royer
Office: Cave Creek Town Council
BIOGRAPHY:
I am a graduate of Indiana University with a Bachelor of Arts degree in Telecommunications. I have been a Cave Creek resident and homeowner since 1996 when I accepted a leadership position with Central Arizona Project (CAP), which manages and delivers Colorado River water to 5 million people in Arizona. My career path includes communications management positions at a shareholder-owned gas and electric utility and at NBC and CBS-owned radio stations in Chicago. I am married and have two adult children who attended and graduated from Cave Creek public schools, Arizona State University and the University of Arizona.
QUALIFICATIONS:
After working at CAP for 20 years, I am fluent in Arizona water management, delivery and sustainability. CAP is a large governmental organization guided by strategic business objectives developed by a 15-member publicly elected Board of Directors. I worked closely with the Board to deliver quality business results every year. My knowledge of water issues, the various organizations involved in those issues, and contacts within those organizations are unique attributes I bring to the Cave Creek community. I am skillful at finding innovative solutions for challenging problems, base my decisions on analysis and logic, and am a team player who values leadership and professionalism.
GOALS:
My immediate goal is to protect our CAP water allocation prior to a declared municipal water shortage anticipated by 2025. We need to develop a drought management plan to prepare for shortage and keep Cave Creek sustainable. This includes managing the demand for water from commercial entities that could use effluent rather than potable water. Another primary goal is to increase trust and confidence between the public and Town officials. The first step is to encourage the Mayor, Council and Staff to work together more cohesively to ensure thorough and relevant communications take place before, during and after impactful decisions are made.
QUESTION: What do you see as the primary issues faced by the town, and how do you plan to address these issues?
My primary objective is to fully utilize our CAP water allocation by recharging excess (unused) CAP water to maintain aquifer levels. Over the past two years, we've left over 1200 acre-feet of unused water in the CAP canal and paid more than $32,000 in capital charges without any benefit. One acre-foot of water serves two families of four for one year. Cave Creek is not only wasting money but we are losing 1/5 of our total CAP allocation by not storing this water. This excess water could serve thousands of households in Cave Creek. There are several options to protect this excess water and we must be willing to spend what it takes to preserve our allocation before we lose it, which is a real possibility.
Related to that issue, the 2019 Town budget anticipates a water rate increase which I am not convinced is necessary. Inefficient water utility operations, an unusable $60,000 water rate study and the possible loss of 500 Carefree customers are self-created problems that should not be used to justify rate increases.
Cave Creek is fortunate to have a very high per-capita portion of open space within its boundaries because of Spur Cross, the Cave Creek Regional Park, Jewel of the Creek, Go John and Gateway Parks, as examples. The proposed 4,000 acres of additional open space should be considered if it is economically feasible. We have 10 years left on our Agreement with the State to determine if this is a priority and plan for acquisition.
Historically, Cave Creek has been known to be an equestrian community. We are fortunate to have trails both within the Town and easily accessible to pristine areas outside of Town. Along with the question of need and private property rights, the cost of building and maintaining trails needs to be considered.
The election will determine whether our community supports or rejects the proposed General Plan. While the stated Vision positively reflects the views of our citizens, the document itself is too detailed and operationally oriented. Its purpose is to serve as a guide, not a command. It is a general plan, not a specific plan. Still, time to move forward.
I am confident that the results of this election will bring together a diverse team of people, who will move us forward, for the greater good of Cave Creek. I am sincerely dedicated to that cause.
Reg Monachino
Office: Cave Creek Town Council

BIOGRAPHY:
My wife and I retired to Arizona in 1999. We built our house in Cave Creek in 2004. I had spent 35 years in Banking and Brokerage on Wall Street. I accepted some consulting assignments for a while and then eased back into permanent retirement.
My service to the community has included volunteering at the Desert Foothills Land Trust, Triple R Horse Rescue, the Foothills Food Bank and I'm a Board Member of Wild at Heart and also a member of the Cave Creek Museum, the Desert Foothills Library, the Sonoran Arts League and the American Legion.
QUALIFICATIONS:
As a Town Councilman I will apply both my Financial and Town Government experience for the benefit of Cave Creek. My first involvement in town government was as a member of the Town's Fire Options Committee in 2008.
I was a charter member of the Water Advisory Committee from 2009 – 2012 and ultimately became Chairman.
I was Vice Chairman of the town Planning Commission from 2007 – 2012 and I serve today as a Commissioner.
I served as Town Councilman from 20013 – 2015.
Board member & Treasurer of Ventana Academy 2006 – 2011.
GOALS:
My first goal is to maintain our Open Spaces and by that I mean low density housing. The growth of high-density, multifamily developments projects has one thing in common – the destruction of the desert and the destruction of the desert is forever.  Our open acreage in Cave Creek appeals to developers. The conversion of rural Cave Creek into a Scottsdale look-alike will ultimately have the effect of lowering property values throughout Town. The recent Meritage project, 31 units crammed into 8 acres has chipped away at our open space and puts us further down the path to wall to wall housing.
QUESTION: What do you see as the primary issues faced by the town, and how do you plan to address these issues?
The critical issue for Cave Creek is of course water. Over the last decade the Town of Cave Creek has demonstrated that it is unable to manage a Utility. The system is way overbuilt to support the mythical growth promised with the State Land agreement.​
The General Fund is gutted by the over $1 million going to subsidize the Sewer System yearly. Plus there is another $900,000 sales tax also subsidizing the sewer operations. The Town borrowed $65 million to purchase and upgrade the Utilities. The crushing debt payments on that borrowing each year is nearly $5 million.
Council has stated that there is no problem. "We pay the debt each year and have never missed a payment".  This uninformed view overlooks the "opportunity cost" of the payments. We could have used the $5 million for better roads and lower water rates.
I have for some time proposed the sale of the Utility companies. Recently, the Town of Carefree has determined that the Cave Creek Utility companies are unreliable and thus have begun a process to withdraw from our service. That would remove approximately 500 customers from our system and nearly 20% of the Utility revenues. Arbitration (over the next year and a half) will determine the money settlement. Whatever the outcome the Town will still own the Utility companies and new water rates will be imposed upon the residents.
When elected to Council I will still propose the sale of the Utilities. I don't know if they can be sold or for how much. But if we do nothing, the problems remain.
My additional legislative initiatives include:
Council is responsible of the safety of its residents and as such controlling traffic throughout town is essential. I will propose a traffic study to determine where to put up to four stop signs in an effort to ensure safety.
I will also introduce a resolution that guarantees our residents their personal property rights.
I will propose the establishment of an Economic Development function to assist business development in the Town Core.
Susan Clancy
Office: Cave Creek Town Council
BIOGRAPHY:
I have lived in Cave Creek for over 36 years and I have seen it change in many positive ways. It has been an honor to serve the Town of Cave Creek as a Council Member for the last two terms. Prior to that, I had the privilege of serving for 16 years on the Cave Creek School Governing Board as the Vice President and then the Governing Board President. I was also on the Board of Directors for ASBA as the representative for Maricopa County. Finally, I was a small business owner for 12 years in Cave Creek.
QUALIFICATIONS:
I believe that having served on the Cave Creek Unified School Governing Board for 16 years, presently serving on the Town Council of Cave Creek for almost 4 years, as well as precinct committeeman in LD15 for 5 years, LD1 for the last 4 years, and having run for State Legislator, gives me experience necessary with codes, regulations, budgets, personnel, and intergovernmental agreements on a State and Federal level.
My broad experience helps me in setting realistic goals and expectations and assuring that those goals are met for the health, safety, and welfare of the citizens.
GOALS:
I believe a shared vision for the Town's goals should be consistent with the rural character of the town and continue to ensure the health, safety, and welfare of the residents. The Town Council is not a single individual, it is a group that has varied ideas that come together in the best interests of the people to ensure the Town's future.
Continue with updating town codes and regulations in each department, hire a highly qualified engineer to manage the water and sewer companies and Town Hall open five days a week to support the residents and businesses.
QUESTION: What do you see as the primary issues faced by the town, and how do you plan to address these issues?
My primary concerns facing the Town of Cave Creek are as follows.
Budgeting and planning for the future of water supply and infrastructure requires setting aside a greater amount of funds to be potentially used in the coming years. Monies will not be spent until a complete analysis of the water system is done by a highly qualified engineering company and agreed upon priorities are set into place.
A water and sewer infrastructure analysis needs to be completed for Cave Creek and Desert Hills water companies as well as the sewer plant. This includes the physical and organizational structure.
The Town's future water allotment is paramount now as well as during future drought conditions. The utmost concerns include the need to investigate banking water, conservation programs, and restructuring water costs within the town.
Economic development focusing on the core of the Town and outlining commercial areas within the town limits of Cave Creek to continue to support future revenue streams for the Town's expenses.
Ensure the Town of Cave Creek is protected in the future when entering into contracts with the Town of Carefree or other cities, as well as intergovernmental agreements with the State or Federal Government, Maricopa County, or any other government entity.
Passing the Town's updated General Plan for the following year will ensure our zoning overlays and open space so that we continue to protect our Town's unique western heritage.
The plan allows our residents to preserve the most beautiful living dessert in the world, including the variety of wildlife that exists within and outside our town limits.
Thomas McGuire
Office: Cave Creek Town Council
BIOGRAPHY:
I am a native of Western New York State. After a career in public education Elaine and I moved to Cave Creek in 2000. We considered other Arizona destinations. But we were drawn by the large lots, the beautiful High Sonoran Desert and the vibrant, Western character of Cave Creek. I quickly became a contributing member of the community. As no other place where we have lived, we consider Cave Creek our home.
QUALIFICATIONS:
Most important is my commitment to Cave Creek. When others dropped out in recent Town Council turnovers, I remained as a steadfast vote for the citizens. My service has also included 15 years of guiding hikes at the Spur Cross Ranch Conservation Area, 5 years as a volunteer at the Cave Creek Museum, ongoing work on trails and open space, and 10 years on the Town Council. I received a Bachelor's degree in Geology from the University of Rochester and a Masters degree from the State University of New York.
GOALS:
I have worked with the present and past Councils, and with staff to set and implement policies that will preserve features that make Cave Creek unique. They include open space with trails that connect throughout the town. Cave Creek has a Western Town Core and successful businesses that generate sales tax. But most important is our desert rural life style. On every front I work for the present and future quality of life for the citizens of Cave Creek. Through efficient use of our resources, we can avoid a town property tax.
QUESTION: What do you think are the primary issues faced by the town and how do you plan to address these issues?
The citizens of Cave Creek expect their Council members to consistently and steadfastly represent the best interests of the citizens. I have served Cave Creek on the Town Council for five previous terms. Over the years I have voted against other Council members in reckless decisions that have cost (or could have cost) the town hundreds of thousands of dollars.
Our first responsibility is to deliver reliable town services. Our most critical need is a reliable and sustainable water supply. I helped establish a long-overdue water policy. We are now using about ¾ of our Central Arizona Project water allotment. We have extend that resource by requiring that new businesses and residential developments bring their own water supplies. Furthermore, secure delivery of water depends upon our long-range Capital Improvement Plan to upgrade our aging water infrastructure.
Sale of any part of our water systems (Desert Hills and/or the Carefree customer area) should be done only if it benefits the citizens of Cave Creek.
I recently attended a conference sponsored by the primary Arizona water planning agencies. Their projections, based upon current drought conditions, estimate that by 2025 we have more than a 90% chance that municipal supplies will not be seriously impacted. Regardless, water planning and conservation need to be implemented.
We also need to more efficiently utilize our waste water system. It is important to bring new development into the system. This will also make our wastewater system more economically viable.
Cave Creek businesses provide the sales tax that is our major revenue source. A strong business environment will help us continue to pay down our remaining $40 million of debt from our water and wastewater systems. Never the less, my first priority is the citizens. I am working on better ways to manage the sound, light and traffic issues that interfere with our desert rural life style.
We will continue to protect and enlarge our open space for the benefit of the citizens through intelligent zoning, acquisition of desert land and connecting trails. Adoption of the 2018 General Plan will guide us for the next decade to be sure Cave Creek is a community that is a highly desirable destination for both visitors and residents.