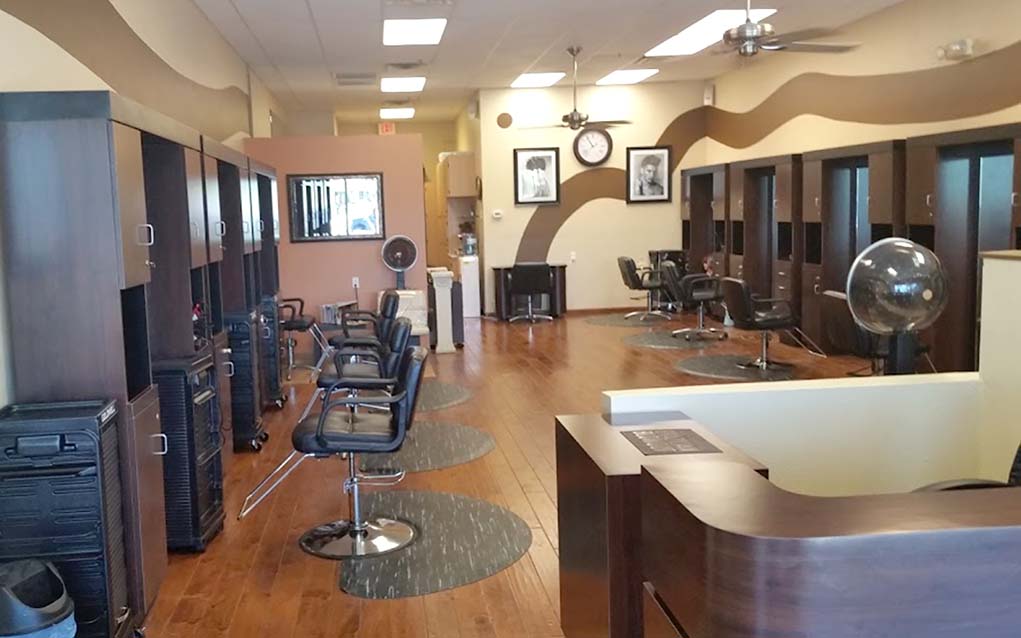 CAVE CREEK – There's a new salon in town – Jagged Edge – where "Beauty is our Business." Customers can request the usual treatments: cuts, of course, and Brazilian blowouts, corrective coloring, Balayage/Ombre, roller sets and updos, extensions, perms, waxing and even makeup application. What sets Jagged Edge apart is the dedication to customer service.
"I am extremely customer service oriented," offered Deborah, who manages the salon. "I welcome customers, give them what they want and they leave happy. We also give the type of look that you generally have to go to Scottsdale or New York to get! Our goal is to give confidence.
"Because I have been in this business so long, I can look at a client and see what will look best. We offer free consultations, the latest techniques and really listen to input from our clients."
Deborah and her team, stylists Shalene and Judy, ask: "Is your hairstyle dated? Do your tresses have their own personality and need taming? Maybe your hair is color dull and begs for brightening? Are you bored with your average 'do and seek change?" If so, you need Jagged Edge Hair Salon!
Deborah and her partner, George Tsigourakos, make it easy for busy folks to have their hair cut, colored, styled, whatever they need, with convenient hours – Tues – Fri, 10 to 6, Sat, 9 to 4, Mon by appointment. (Walk-ins welcome normal business hours.) Sunday the salon is officially closed … unless you're a bride and the wedding party needs to be coifed! (Special events count, too!) Phone ahead to guarantee your most magnificent you!
Because Jagged Edge recently opened its doors, they are still evolving. Currently they carry Redken and Goldwell products, but they may expand. There's a display of handbags for sale, and Deborah said they plan to add hats and jewelry. They also encourage experienced stylists and nail techs to join their team. Call for an appointment to see if you'd be a good fit.
Jagged Edge Salon is located at 29834 N. Cave Creek Rd. #106 (in Safeway shopping center). Phone 480-563-3157 for queries or scheduling. Save 20 percent on any hair service by bringing in ad or mentioning article!