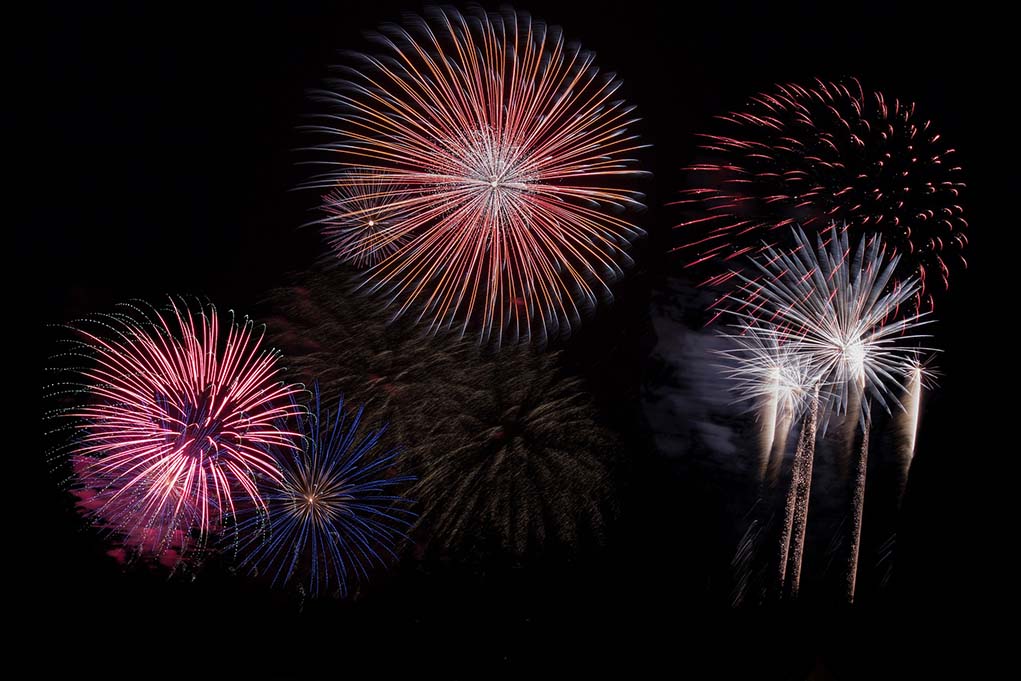 As we approach the coming birthday of our nation, it is important to keep in mind some essential safety tips.
Fireworks: Every year, more than 50,000 fires result from firework misuse. When operating, take proper precautions to ensure safety.
1. Never disassemble, combine, or alter fireworks.
2. Do not point fireworks at yourself or others.
3. Keep fireworks away from children, and keep spectators at a safe distance.
4. Always keep a portable fire extinguisher nearby.
5. Only light fireworks on the ground, and in areas that are dry and fire resistant.
Cooking: With July being one of the peak months for grilling fires, it is essential to know grilling and cooking safety.
1. Do not grill indoors or in any enclosed area.
2. Keep children and pets at least three feet away from grills and stove tops.
3. Always place the grill at least two feet away from decks, trees, siding, or any other outdoor equipment.
4. Check the gas grill hoses for cracks, holes, and leaks.
5. Never pour water on a grease fire. Attempt to remove all oxygen from the flame by covering it with a pot or baking pan.
Water Activities: Being one of the hottest months of the year, water activities are common to beat the heat. Stay safe this summer by learning proper caution.
1. Always have a designated supervisor when children are swimming.
2. Review safe boating practices.
3. Never consume alcohol while driving a boat.
4. Set water safety rules for your family.
5. Always have life preservers on hand for every passenger before boating.
Keep these safety tips in mind, and have a happy 4th of July.