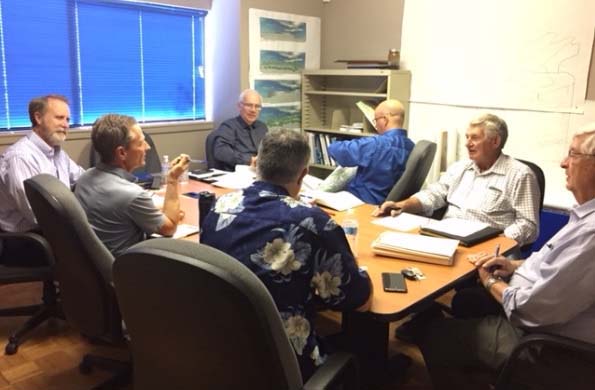 CAREFREE – The Carefree Water Committee, the Town of Carefree and Mayor Les Peterson will be hosting two comprehensive discussions in the new Carefree Town Council Chambers at 33 Easy Street at 5:00 PM on Tuesday, June 26th and Monday, July 9th.
This committee has been working and meeting regularly, analyzing data and meeting with the Central Arizona Project (the source of most Carefree water) to chart the path to the most appropriate water future for Carefree.
Approximately 80% of Carefree homes and businesses today receive water and water service from the Carefree Water Company system. The remaining 20+%, over 500 homes and the retailers, Lowe's and CVS Pharmacy, on the west side of Carefree are serviced by the Cave Creek Water Company. These homes and businesses are referred to as being in the "Carefree Service Area" of the Cave Creek Water System. These homes and businesses in the Carefree Service Area have been identified by the Carefree Water Committee as an area not consistent with the Town's long-term goals for its residents. These Carefree homes and businesses have questionable service today and uncertain water service and availability in the future.
RSVP at Events@Carefree.org or call 480-488-3686. www.VisitCarefree.com
Water Committee:
Carefree Water Company GM, Greg Crossman
Carefree Mayor Les Peterson
Carefree Vice Mayor John Crane
Carefree Council Member Stephen Hatcher
Carefree P & Z Vice Chairman Tom Cross