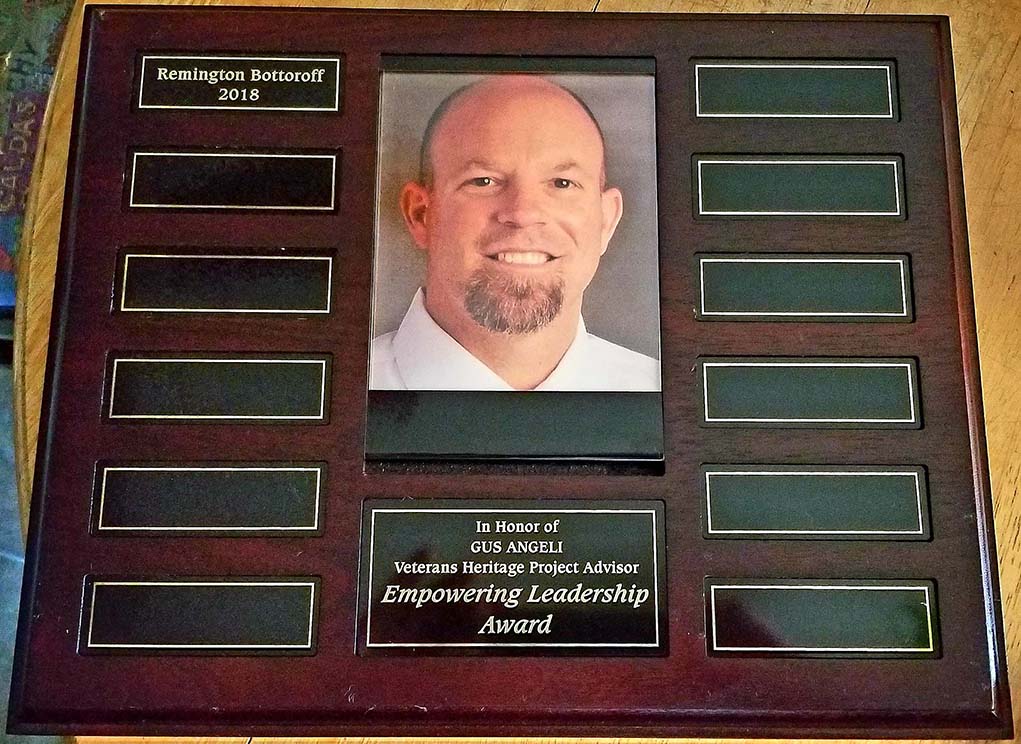 Remington Bottoroff, Cactus Shadows Class of 2019, was the first recipient of the Gus Angeli Empowering Leadership Award.
Gus was a beloved math teacher at Cactus Shadows High School when he lost his fight with cancer this school year.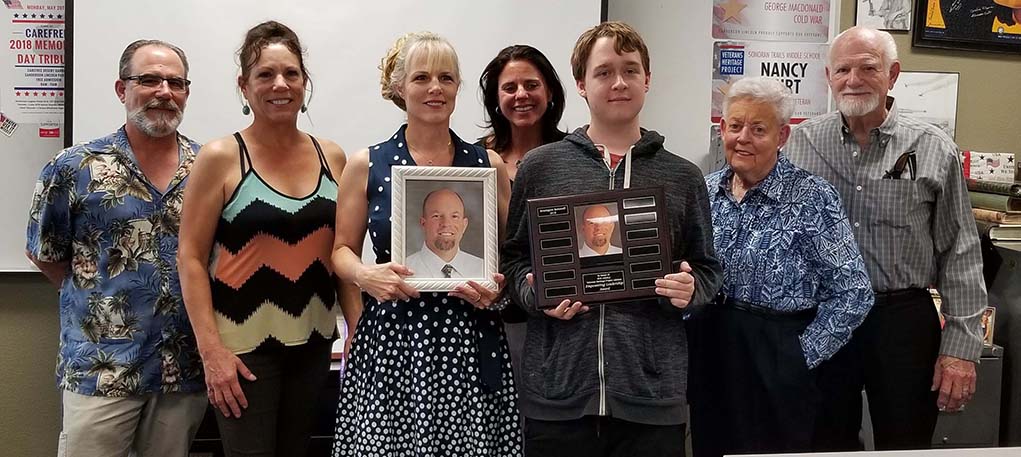 On May 17, Gus' family (Trace Angeli, Martha (Angeli) Chansley, Margot Angeli, Cadi Angeli, and Polly and Hank Angeli) came to the Veterans Heritage Project (VHP) classroom at CSHS to hand out the award.  Gus was a champion of the underdog and the recipient of this award would have to exhibit a quiet work ethic.
Dr. Debbi Burdick, Superintendent said, "It would be impossible to think of Gus Angeli without picturing leadership.  The Gus Angeli Empowering Leadership Award is such a fitting way to honor Gus' memory.  Congratulations to Remington for having the honor of the first student recipient of this very special award."
A student will be recognized each year in Gus' name.  Congratulations Remington!
For more information regarding CCUSD, visit our website at ccusd93.org or call 480-575-2000.