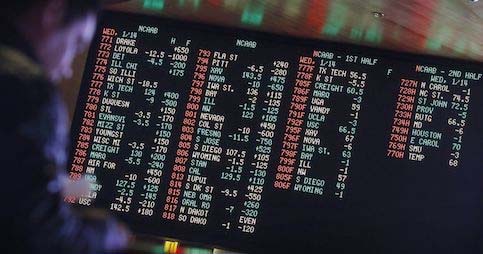 In 1992, a federal law was passed prohibiting many states from legalizing sports betting. On Monday, the Supreme Court opened the opportunity for New Jersey and other states who want to use sports betting to attract tourists and add revenue. The law passed with a ruling of 6-3. The argument was that the 1992 was in violation of the constitution, which prohibits the federal government to interfere with state policy. Now, according to one Supreme Court Justice, each state has the freedom to act on its own.
The question remains whether or not gambling will be regulated by the federal government.
New Jersey's governor, Phil Murphy is elated, stating that New Jersey gambling facilities can now participate in the same sports betting privileges some other states enjoy. In the 2011 election, New Jersey residents voted in favor of legalizing sports betting. Professional sports leagues along with the NCAA immediately challenged the law, citing the 1992 law banning sports gambling. Now that the federal law has changed, the NCAA is examining their own policies on sports betting.
The sports leagues who argue against sports betting do so out of concern that sporting events will become corrupted vehicles for gambling instead of wholesome entertainment. They also argue that the original 1992 law did not force the states to take any actions, but only prohibited sports betting. States were able to act against the law within a year of its passing.
In the past, Nevada was the only state in which sports betting was legal.
Will Arizona allow sports betting within the state? According to the Arizona Department of Gaming, sports betting will be illegal unless action is taken by the state. Governor Ducey did tweet that the ruling opens Arizona's options, which suggests at least some in the government may be interested in making sports betting legal. State Attorney General Mark Brnovich also seems to be on board with legalizing sports betting in Arizona. At the moment, friendly bets between friends are legal in the state, while organized betting in which a third party profits is not.
According to Brnovich, it will take some time before sports betting becomes legal, because the state legislature has to approve the change. He also states that it may not be as lucrative as some anticipate.
On the other hand, Vince Francia, who is the general manager of Phoenix racetrack Turf Paradise, states that sports betting could bring in millions of dollars every year. He also states that it is common knowledge that people are betting illegally in person and online. In these situations, there is no legal recourse for victims of fraud. Making sports betting legal, with regulations in place, will enable bettors to protect themselves.
It is really up to the state legislature to determine whether or not sports betting will become legal in Arizona. If you feel strongly about this issue, make sure you let them know how you feel about it.