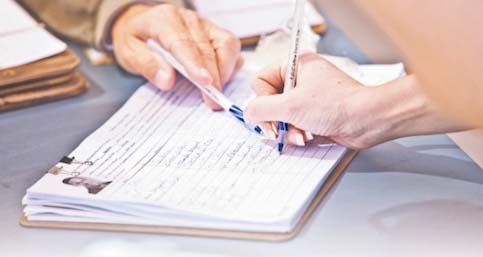 An Arizona state representative has written to the state Attorney General to provide what he calls evidence of wrongdoing concerning potentially illegal signature-gathering efforts paid for by a California billionaire determined to change Arizona's energy mix.
State Rep. Vince Leach, a conservative Republican from southern Arizona, sent a letter to Attorney General Mark Brnovich on May 9, 2018. The letter targets Fieldworks, LLC., an out-of-state petition circulation firm hired by California hedge fund billionaire Tom Steyer, the financial muscle behind NextGen America.
According to multiple media reports, Fieldworks and NextGen are working together to buy and gather the more than 250,000 petition signatures necessary to place a statewide measure on the Arizona ballot.
According to critics of the Steyer measure – which seeks to change the state Constitution and remodel Arizona's electricity and renewables infrastructure based on California regulations – the new rules could cause power bills in Arizona to double. The Steyer proposal could also cost the state thousands of jobs through the premature closing of the Palo Verde Nuclear Generating Station, which has been America's largest producer of clean energy for the past quarter century.
Leach's letter contains an affidavit from an 18-year-old Chandler man whos says he is registered as a petition circulator. The legal filing accuses Fieldworks and Next Gen's so-called "Clean Energy for a Healthy Arizona" campaign of having "inappropriately registered" the man's name with the Arizona Secretary of State's Office.
Leach requests that AG Brnovich, "Please consider this in connection with your investigation, as there is no valid reason for registering circulators who are not employed to circulate petitions."
The investigation into the Steyer campaign and its petition-gathering efforts was still pending at press time.