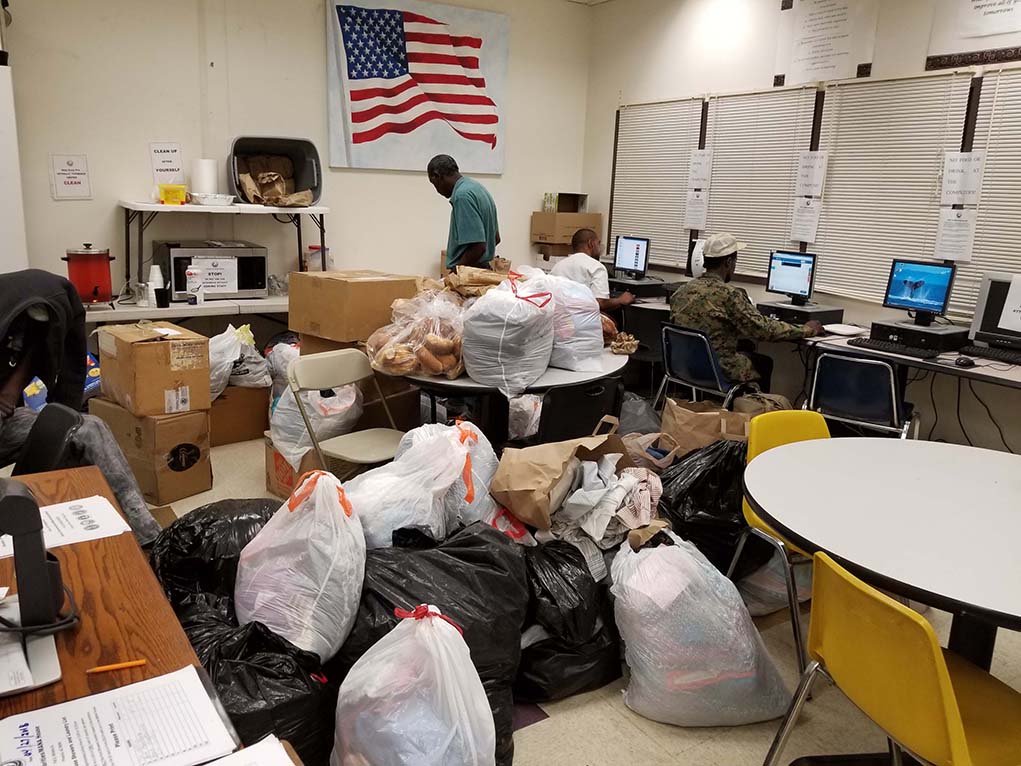 Desert Foothills Lutheran Church in Scottsdale partners with the Veteran's Outreach Center in Phoenix to help former servicemen and servicewomen, many of whom are homeless. In the past the church has provided water and food in the form of snacks and microwavable meals.
For three weeks in April members of the Church, cleaned out closets, dresser drawers and shoe bins gathering a great quantity and variety of clothing. On Friday April 27th, everything that was collected was taken to the Veterans Outreach Center in Phoenix. There were two vehicles packed to overflowing with bags and bags of clean, useable items for distribution.
They were met at the center by several men who helped unload the vehicles and brought everything inside. Once inside the center these grown men couldn't wait to go through the bags. It was like Christmas for some of them each finding gems for themselves. They found shoes, socks, jeans and jackets. They were excited to receive these gifts. These Veterans, who live on the street, wish to thank Desert Foothills Lutheran Church for its compassion and willingness to help in their time of need.