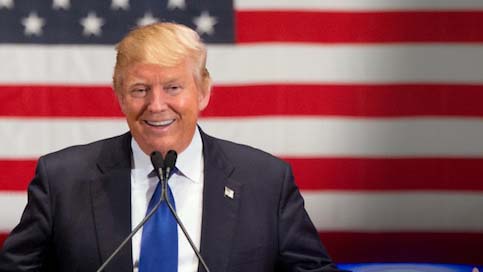 President Trump has been formally nominated for the Nobel Peace Prize. There were 18 Republican lawmakers that signed the paper to nominate him. The reason is that of President Trump's work in bringing peace in the Korean Peninsula.
A letter that was presented to the Norwegian Nobel Committee stated he worked tirelessly in order to apply enough pressure to North Korea to bring peace in the area.
They claim that Trump united an international community. He was able to include China in it. This community was able to impose the most successful sanctions in history. They are responsible for North Korea being willing to negotiate.
Because of the fact that Korea has avoided requests to stop the aggression, President Trump initiated the peace through strength policies that seem to have worked.  The lawmakers say that President Trump has worked hard to bring peace to the world and therefore deserves the award.
According to the Nobel Prize's website, in order for a nomination to be valid, it has to be submitted by certain people. This includes people in the national government. This would mean that the nomination of President Trump for the prize would be valid.  There are about 330 candidates right now. The prize winner will be announced in October.
President Trump has been able to prove to North Korea that he means business, and this movement is picking up momentum.  Now that the leaders of North and South Korea have met and actually were cordial to each other. The declaration of the end of the Korean War was a historical event.  When North Korea promised to end their nuclear weapons program, President Trump was given credit.
There may be some controversy to Trump receiving the award since his 2017 taunting of the Korean leader. Those that support him receiving the award state that it was a "peace through strength" strategy similar to what President Ronald Reagan used when he was dealing with the Soviet Union.
Trump gained more momentum toward winning the prize when South Korean President Moon Jae-in said that he should win.
It was criticized when the award was given to Obama before he had time to prove that his foreign policy could work. Other presidents have also won the award including Jimmy Carter, Woodrow Wilson, and Theodore Roosevelt.  Other people in the government have also won the Nobel Peace Prize including Vice President Al Gore.