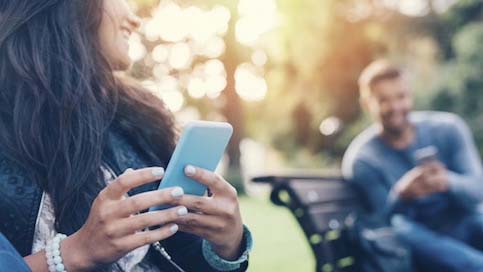 People will soon have the option to use technology to provide their consent if they choose to be physically intimate with their sexual partners. Applications, like uConsent, are designated for college students and enables them to securely and anonymously provide their consent to do something.
Cody Swann, CEO of Gunner Technology, which owns uConsent, indicated that he designed the app so that two people have to be in the same room together when they give consent, in order to facilitate a discussion. One person types what he or she is requesting into the app, but must orally tell the other person what it is. That person then types into his or her phone what he or she will agree to, and a bar code is generated. The two people then hold their phones together and the app captures the bar code and makes sure that what was requested matches what was granted, the info is encoded and stored securely in a cloud-based database.
Similar apps and campaigns are also gaining momentum in the wake of the #MeToo movement and the growing number of sexual-harassment scandals at many different levels across the nation. Affirmative consent is another popular resource designed to help take the guesswork out of determining exactly what consent is, and also recommends ways to ask for consent. Alison Morano, founder of the Affirmative Consent Project said, "A lot of problems come from miscommunication. If you have an actual conversation, it will help you make a decision you won't regret in the morning."
Critics of the apps point out they are too narrow in scope and shouldn't be substituted for a traditional open and honest conversation between consenting individuals. In addition, some of the apps haven't implemented ways for people to withdraw their consent, and some fear that the recorded consent could be used against victims in court.