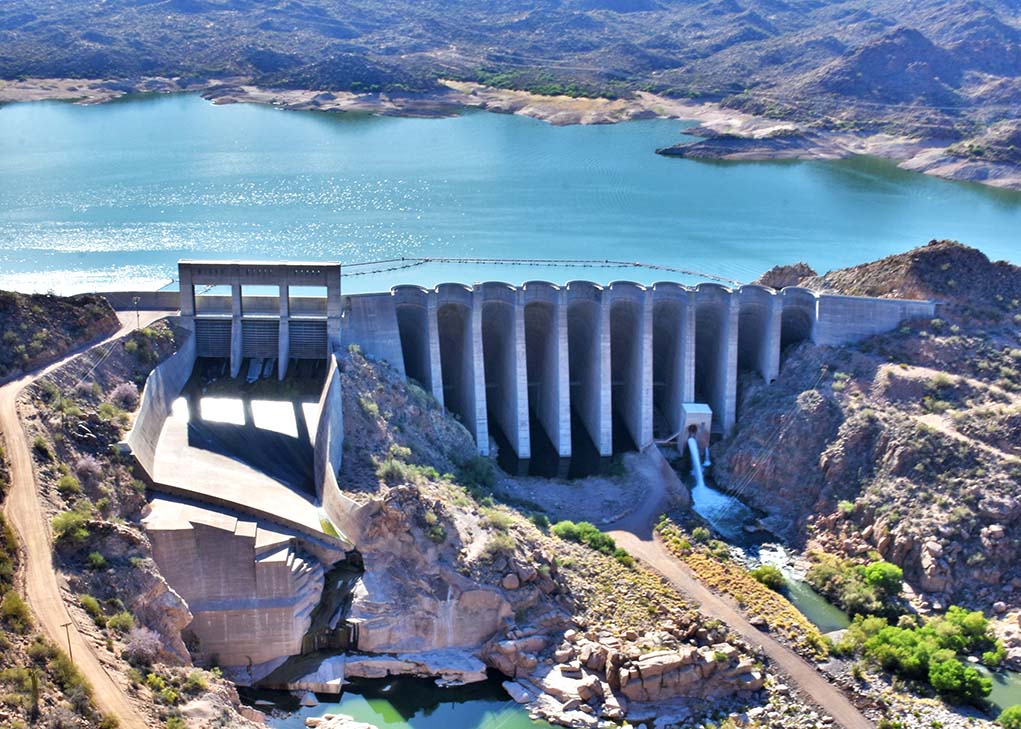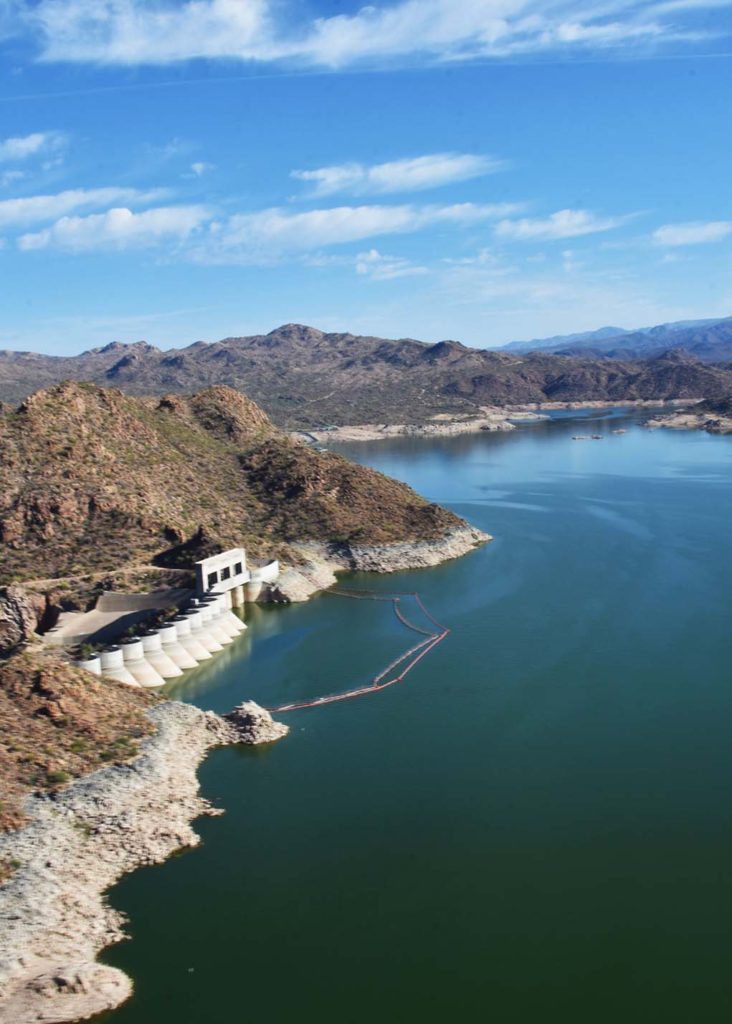 A project to replace debris traps on the outflow pipes at Bartlett Dam will soon be underway. The traps are like screens or sieves that prevents large objects from getting into the outflow pipes that could possibly clog or damage them. They are still using the original ones installed when the dam was constructed in the 1930's.
Currently, the lake is about 45 percent full and will be drawn down slightly to make it easier to install the new units. According to SRP, this past winter will likely provide a record low runoff. Horseshoe Lake, just upriver from Bartlett, which would normally be completely emptied by now with this little runoff, is being kept at 8 percent capacity until the work at Bartlett is completed. At that time water in Horseshoe will be drained into Bartlett. This should raise Bartlett Lake to a level just above its current volume.
SRP is required to completely empty Horseshoe Lake each summer to maintain habitat for the Willow Flycatcher and to deter the propagation of non-native fish species. Bartlett Lake will remain open for recreation and camping during the maintenance project.