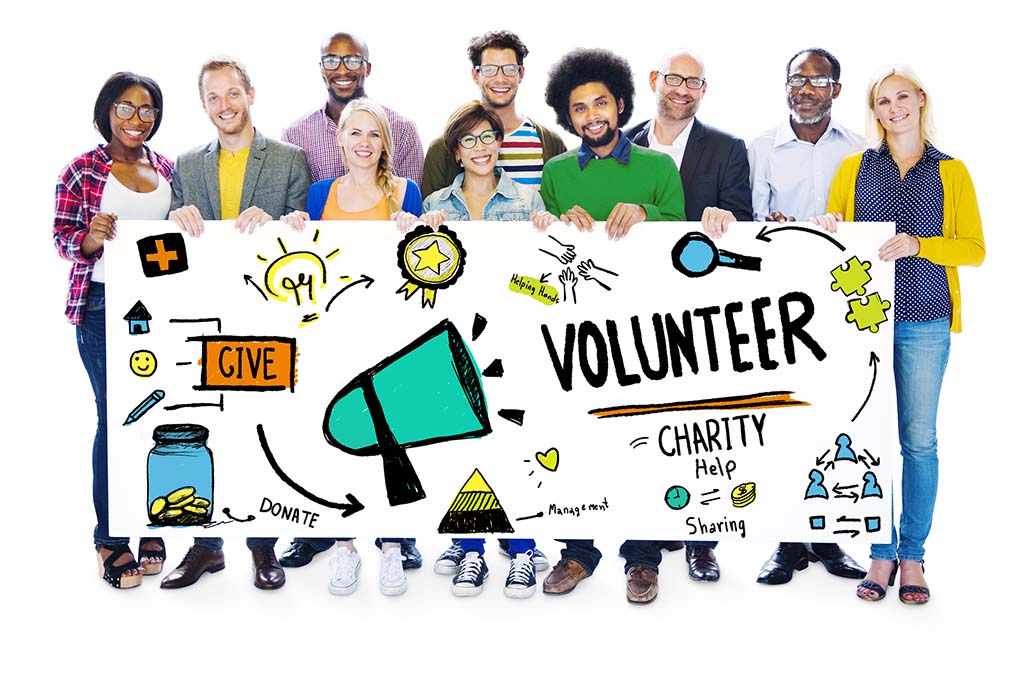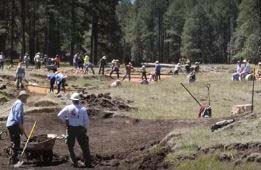 CLINTS WELL — The Arizona Elk Society (AES), in cooperation with the Coconino National Forest and the Arizona Game and Fish Department, is seeking 150 volunteers over the May 19-20 weekend to help finish one of the largest volunteer wildlife projects in Arizona – Long Valley Riparian Meadow –near Clints Well, just north of Payson, Ariz.
Volunteers are needed for this two-day event to help assist in riparian restoration, including tree thinning, rock structure building, stream channel shaping, and meadow log fence construction.
Long Valley Riparian Meadow is a headwater meadow in a watershed that provides water to West Clear Creek and the valley. This restoration project is critical for the survival of elk, deer, wild turkey, bears and all wildlife that these riparian areas affect. This project will help restore water and functionality in the meadow back to a natural healthy state, while increasing food sources for wildlife. Riparian meadows in Arizona are ecosystems within themselves; less than 2 percent of Arizona is riparian, and 80 percent of the wildlife in those areas depend on the meadows for life.
Please consider volunteering for this project. Project and RSVP information is below.
LOCATION: Long Valley Work Center (approximately 35 miles northeast of Payson and 60 miles southeast of Flagstaff, just south of the Clints Well Long Valley Store/Café/Garage complex on SR 87.
DIRECTIONS: From Phoenix: Take I-17 to Highway 260 exit in Camp Verde, then take Highway 260 east (Zane Grey Highway) to SR 87, then take SR 87 east toward Clints Well. From Mesa (through Payson): Take SR 87 to Payson. From Payson, continue on SR 87 for about 37 miles to Clints Well. From Flagstaff: Drive 55 miles south on FH 3 (Lake Mary Road) to SR 87 at Clints Well. Turn right on SR 87 heading south.
Just south of Clints Well (if coming from the north) or just before Clints Well (if coming from the south), in approximately ¼ mile you will see FR 141. Turn south on FR 141. Travel approximately ¾ mile on FR 141, turn right onto FR 147A – watch trail signs for Camp Area first, then Project Area.
CAMPING: Volunteers are welcome to come up for the day or stay over and camp with the group. Most people stay the weekend and like to camp on-site. The main camp will be at Long Valley Work Center. Camping is available all along FR 147A. It is recommended that big trailers use those areas. See a map at https://www.arizonaelksociety.org/project/buck-springs-allotment for camp areas indicated in brown boxes. Follow the directions above to FR 147A, then follow the AES trail signs. Space will be available for vehicle, tent and RV camping. Porta Johns and wash stations will be available in main camp.
FOOD/DRINKS: AES appreciates those who volunteer for these projects and works hard to take care of them. AES will provide volunteers with refreshments and the following meals: Friday dinner; Saturday breakfast, lunch and dinner; and Sunday breakfast and lunch.
ITEMS TO BRING: Gloves, long-sleeve shirt, hat, and sunscreen. Old clothes are recommended. Be prepared for cool mornings and possible rain. Tools and safety glasses will be provided.
PLEASE RSVP: If you plan to volunteer for this project, please RSVP online at www.arizonaelksociety.org/Long-Valley-Meadow-Volunteer-Form or contact Tom Schorr at tomschorr@arizonaelksociety.org. It is important to RSVP so the organizers can plan for food and supplies.
The Arizona Elk Society is an organization committed to benefitting elk and other wildlife by conserving and enhancing wildlife habitat in Arizona, protecting sound wildlife management through partnering with government agencies and other organizations, and implementing special programs for youth education regarding wildlife conservation, hunting, and outdoor activities. For more information, visit https://www.arizonaelksociety.org.