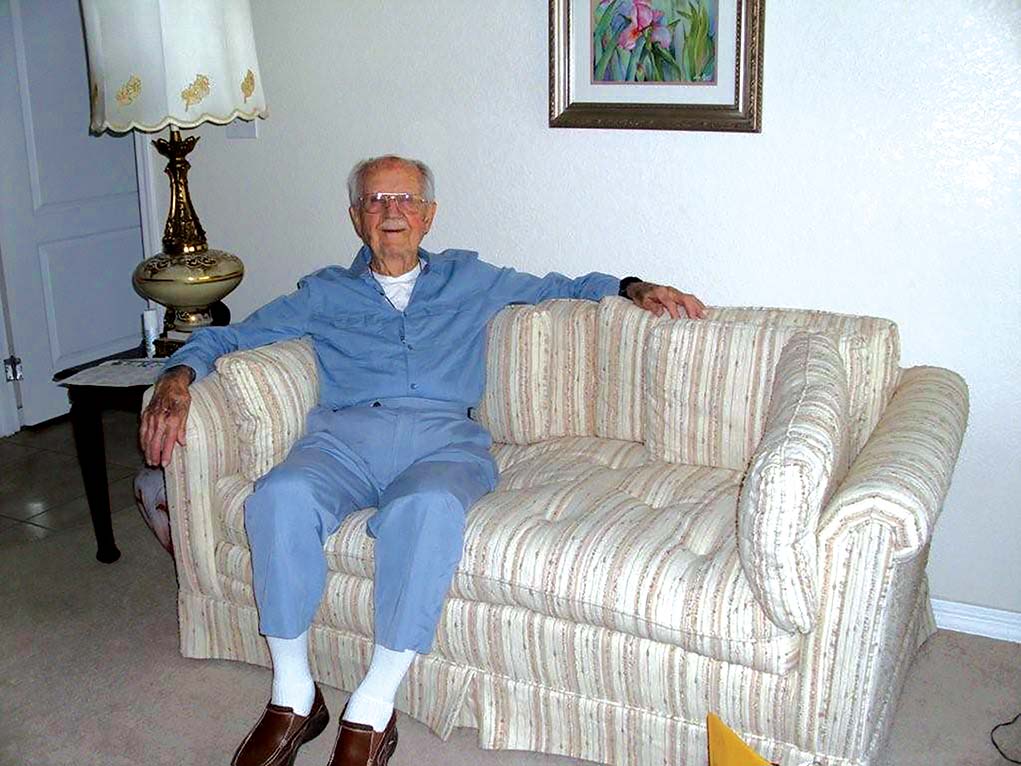 CAREFREE – Before choosing the Heritage at Carefree, Paul Roach and his family checked out nearby retirement homes. None appealed to them. Roach had previously spent six years at a Sun Health community. After his wife Wilda died in 2016, it made more and more sense to move closer to family. It's been a change for Paul, primarily as a result of coming from a senior living facility with 300 or so residents, to the Heritage, which is much more cozy and attentive. "If I have any concerns, I can ask Nancy, or Natalie or Rachel, and they are all willing to help," Roach said.
The World War Two veteran has a private room that looks out onto a wash. He sees dove and quail. Roach brought his own furniture, so his suite feels homey. He likes the freedom it affords him to do what he likes – read, walk the halls or the grounds, challenge
himself with FreeCell games on his computer. "They do have a monthly activity calendar. There's trivia, Bingo, exercise, they bring in entertainment, sing and play the piano," Roach explained.
Paul has only been at the Heritage a short time, but he appreciates the weekly cleaning and the three meals a day. "They post a list of meals for the month. They are always plentiful." He did have to wait a month before a room opened up, so Roach advises if you are looking for a place to retire, start your research now! The Heritage at Carefree Retirement Living is very much in demand, especially with those in the area who know its reputation for luxury, elegance and comfort in senior living.
Owners Donna Holbura and her family encourage anyone seeking retirement living for themselves or aging relatives to come take a tour at 36590 N Pima Rd. Tours may be arranged by calling 480-488-1622. Floor plans are also online at www.heritagecarefree.com.