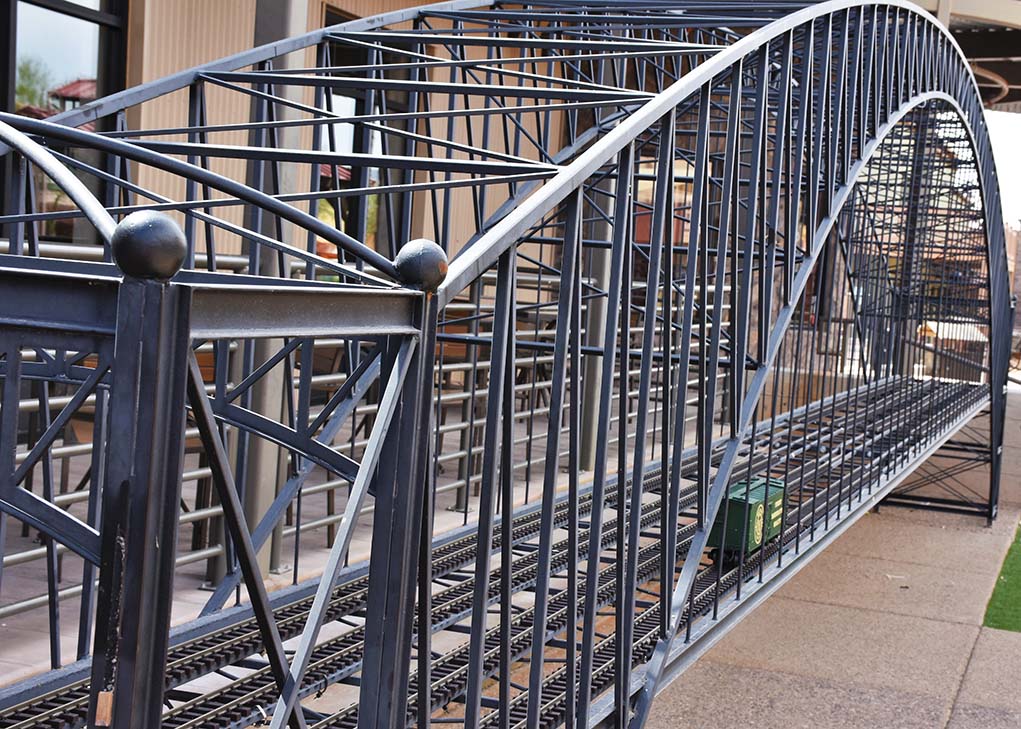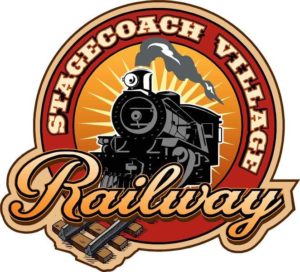 I once heard, 'There's a train lover in all of us, but not everyone lets it out.' Soon all of us will be able to see locomotives pulling boxcars along the steel rails. Ok, so the boxcars will only be about 16 inches long and the 1800 feet of track will be 10 feet overhead. It's been a year in the making, soon Stagecoach Village Railway will have two trains running simultaneously.
Fabrication of the railway is being done offsite and then will be assembled and connected to existing structures on site. One feature of the layout will be a 35 foot replica of New York City's Hell's Gate Bridge which will span the east entrance of Stagecoach Village.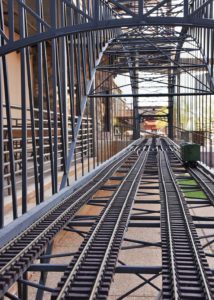 Bryan Watson of Watson's Hat Shop is one of the people that will admit to being a train lover. He knew a client of his had a large outdoor train layout in their yard that had the Hell's Gate Bridge replica spanning their swimming pool. The family became friends as well as clients of Mr. Watson. After the passing of the family patriarch, he casually asked what the family was going to do with the large train set. When he was told that it needed to be removed so the house could be sold, the idea for Stagecoach Village Railway was germinated.
Now the idea is blossoming and become a reality. The train will run every day of the week from 9am to 9pm and will be lit for nighttime enjoyment. Funding for the train, layout, and their maintenance comes in part from the selling of advertising on the boxcars. Businesses pay $500 for the first year which includes the design, creation, and painting of the box cars. They can then renew each year for $200.The trains are G gauge with a scale of 1 inch equals 22.5 inches. Plans are already being made to further expand the layout in the future.