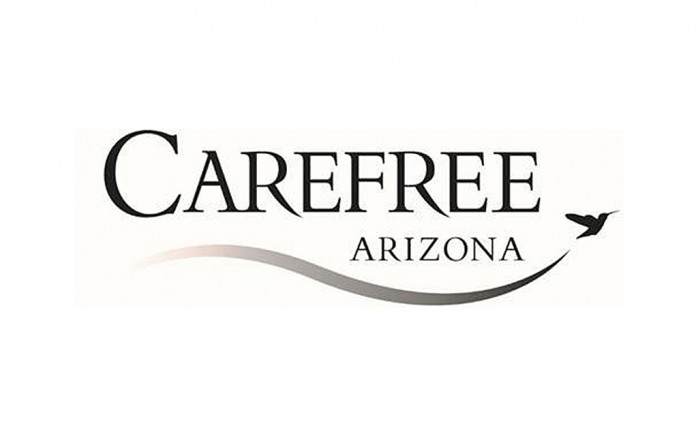 During the call to the public, Councilman Mike Farrar stepped up to the microphone to address the Council as a citizen. He is coordinating the upcoming Memorial Day event and gave a few highlights. Cactus Shadows band will provide the music, the American Legion will lead a parade in town, and Luke Air Force Base will provide an Honor Guard and a flyover. He did express dismay that the Town would not provide $1000 for the purchase of Memorial Wreaths representing each branch of the service that could be reused every year. No other town funds are being spent on the event.
Carefree Town Council members were asked to spend $10,970 from the contingency fund to purchase four radar speed signs at their April 3 meeting. The Council has previously heard many citizen complaints of speeding in the town.
According to information presented by Town Manager Gary Neiss, the signs not only display the speed of the vehicle, but also displays messages such as 'SLOW DOWN' They are also an effective way to manage, monitor, educate and enforce speed limits. The signs, are solar powered and have battery capacity to work 24 hours a day and function on rainy days. They collect data such as traffic counts, ranges in speed, and tracks date and time. All of that data is downloadable via Bluetooth. Data can then be shared with law enforcement.
Several residents spoke in favor of the signs, but some said they believe the speed limit on Cave Creek Road north of the Carefree Highway should also be reduced. Another voiced concerns over the vegetation in the median in that reduces the ability to see oncoming traffic when making a left turn onto Cave Creek Road, asking that it be severely cut back or eliminated from near the breaks in the median.
After verifying funds were in the budget, the Council decide to purchase two additional signs as well. The six signs will be installed by town employees and should be up and running by early summer.
Also approved was a Special Use Permit that will allow a two story, 650 unit self-storage facility. Plans presented to the Council showed setbacks that exceeded minimums on all sides. The facility will be located on Cave Creek Road, just North of Lowes. As this is adjacent to one of the areas mentioned by citizens as already having traffic issues, it was pointed out that this type/size of business would average about 114 in and out vehicles per day, whereas a fast food restaurant would have thousands. One neighbor, Cheryl Carmitchel, said in the past she would have been against this, but with changes in the area, and a planned housing development on the other side of her property she would be neutral on this proposal, calling it 'The best of the worst'.
In other business, Councilmembers approved a Restaurant Series 12 Liquor License for Café Binks and a special event Liquor License for the Knights of Columbus at Our Lady of Joy Parish Hall on April 14. It was also announced that two budget workshops will be held this month on April 17 and April 24.