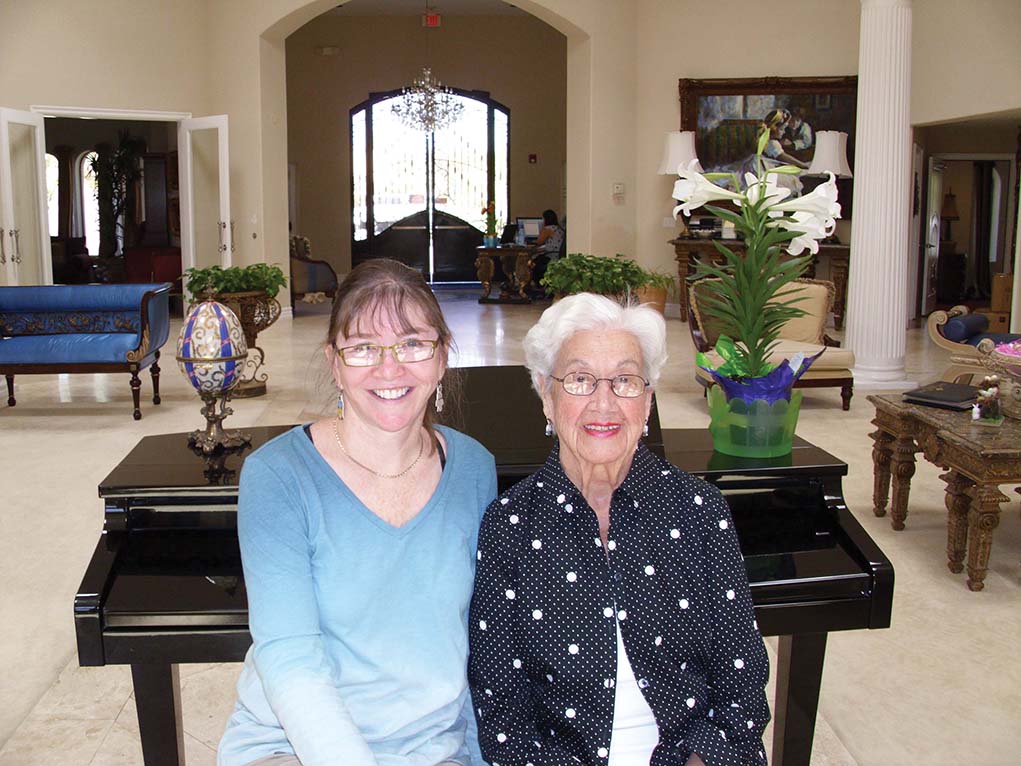 CAREFREE – When it came to deciding on a retirement home, Mary Gene Eldridge (pictured in polka-dots) didn't need to seek out the perfect one. Her daughter Penny Clark had a friend whose mom lived at the Heritage at Carefree, and she loved it. The family knew Mary Gene would fit right in, and four years later, she's still loving it! "It's such a wonderful place to live because the people here are so wonderful," Eldridge offered. "The people who work here, the people who own it (Donna Holbura and her family) are lovely. They are so accommodating, so kind."
Eldridge enjoys independent living at the Heritage, but she said if she ever requires more care, she knows she can continue to rely on the facility because it also has assisted living, Memory/Alzheimer care and nursing services. So no need to move away from her home and what she knows if the need ever arises. "I know I'll always be cared for here, and I appreciate that very much."
Before she moved to the Heritage, Mary Gene sold her car, however, she still gets out. "Every Wednesday, you can sign up and go out for lunch and shopping. Natalie is such a good driver and she makes you feel like you're going to have such a good time. And we do!" she said.
Also weekly is housekeeping services of her private room. "Anne comes every week, and she's so sweet and considerate, obliging in every way," Eldridge added.
The Heritage at Carefree has turned out to be everything Mary Gene imagined. She wouldn't live anywhere else. She enjoys being active, loves the food, even attends the religious services when available. "The Heritage is one of God's blessings," Eldridge assured.
Learn more about the Heritage at Carefree Retirement Living (36590 N Pima Rd) by going online at www.heritagecarefree.com or by calling 480-488-1622. Residents may choose a one-bedroom, two-bedroom or studio efficiency, each with its own kitchen and bath.