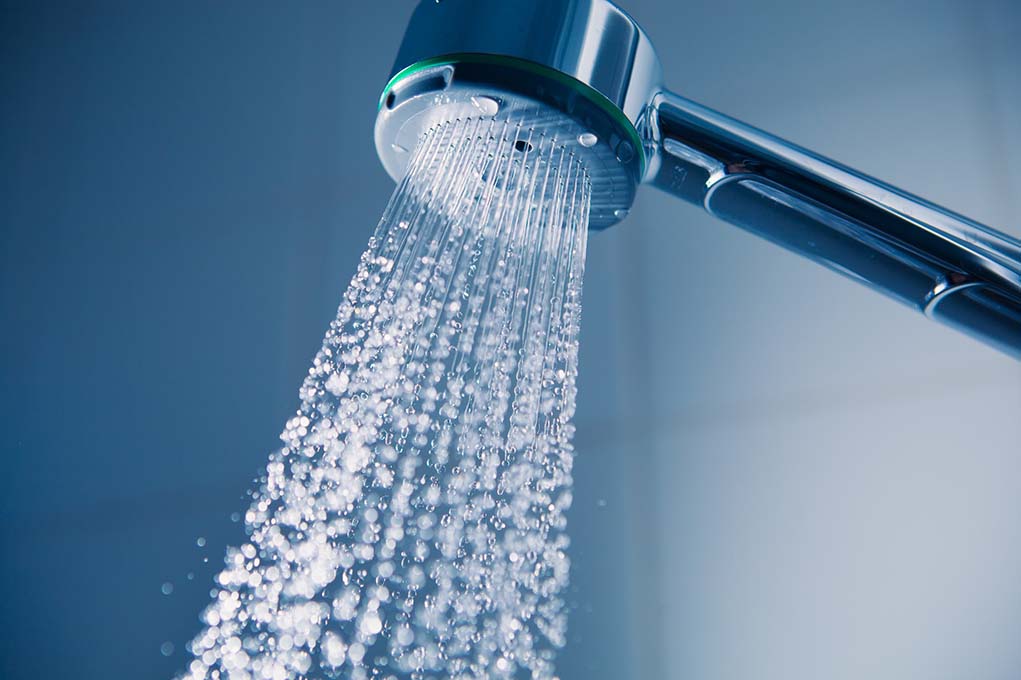 The results of a study by Walker Consulting and Willdan Financial Services were revealed during a joint work session of Cave Creek's Water Advisory Board and Town Council. The Council has already given notice that rates for water and sewer may be increased on July 1. There has not been a rate increase since 2009. In the last nine years, the cost of Central Arizona Project water, which is the source of the Town's supply, has grown from $91 per acre/foot to $214 per acre/foot. It's estimated that by 2022 the cost will grow to $230.
Cave Creek's water is provided by two entities under one roof. The study looked at those serviced by Desert Hills Water Company (DHWC), which the Town took over about a decade ago, and Cave Creek Water Company separately in the report. Both water delivery entities as well as the sewer service are currently bolstered by money from the Town's general fund. One of the goals is to have each of the utilities revenues at least cover all their operating costs, and secondly, build up cash reserves to weather unexpected circumstances. Percentages of increase below reflects average change when looking at all rates. Not all rates will go up. Some may be lowered. Higher usage customers will see a higher increase. Rate increases often lead to conservation of water by users and a decrease in usage was factored into the formula.
Cave Creek Water Company is in the best fiscal shape. The study proposed either a one-time increase of six percent or an increase over two years with a three percent increase each year for a total increase of 6.09 percent. There would also be changes to the base rate, which is based on meter size. Residential meters of three quarters of an inch or less would see a slight decrease in the base cost. Larger residential meters would see an increase. Commercial customers with a meter size of two inches or less will also see a decrease in the base rate, with larger meters showing an increase. According to information provided at the session, homeowners using the average of 10,500 gallons a month with a 5/8 inch meter would see a less than one or two percent increase in their monthly rates, based on if the increase is done in one step or two. Those with a one inch meter with the same 10,500 gallons used would have their monthly water bill go up around $30.00 per month.
Desert Hills Water Company customers would be looking at larger increase overall. The proposal looked at rate structures based on two formulas. One would have town recoup some of the money invested in obtaining and running the company with an eight percent return on investment (ROI). It was noted that most private water companies' profit margin is seven to nine percent. The second option eliminates the ROI from the equation.
If the ROI option is adopted, those serviced by DHWC would have a 15 percent increase in each of the next four years and an eight percent increase in the fifth year, a total increase of almost 89 percent at the end of those five years. If the ROI is taken out of the equation, the first year increase would be 14 percent, second year four percent, third year three percent, a two percent increase in year four, and no increase in year five. A 24.5 percent overall increase. According to the proposal, all DHWC customers would see increases in their base rate.
DHWC rates will be restructured so residential and commercial accounts using less than 30,000 gallons per month may initially see a decrease in their rate which may erode as the rates increase over the next four years. Those using higher volumes of waters will shoulder the largest burden of the increase.
Presently the sewer utility takes in revenues of just under $1.5 million with expenses totaling of about $3.1 million which means $1.6 million is taken from the Town's General Fund to make up the deficit. Under the proposal presented at the work study session, sewer rates would effectively be doubled using a four year phasing in of the increase. Each of the first three years would have a 25 percent increase with year four only showing a five percent increase, compounded that adds up to just over a 100 percent increase from current rates to year four. Residential sewer rates would go from the present rate of $45.00 a month to $92.09 in four years.
The Water Advisory committee will be meeting between now and April 6 to review the proposal and make a recommendation to the Town Council. The rate study will be posted to the Town's website no later than April 6 to allow residents a full month to study it before the Town Council holds a public hearing on May 7. If the Council adopts any rate changes, they will go into effect July 1.