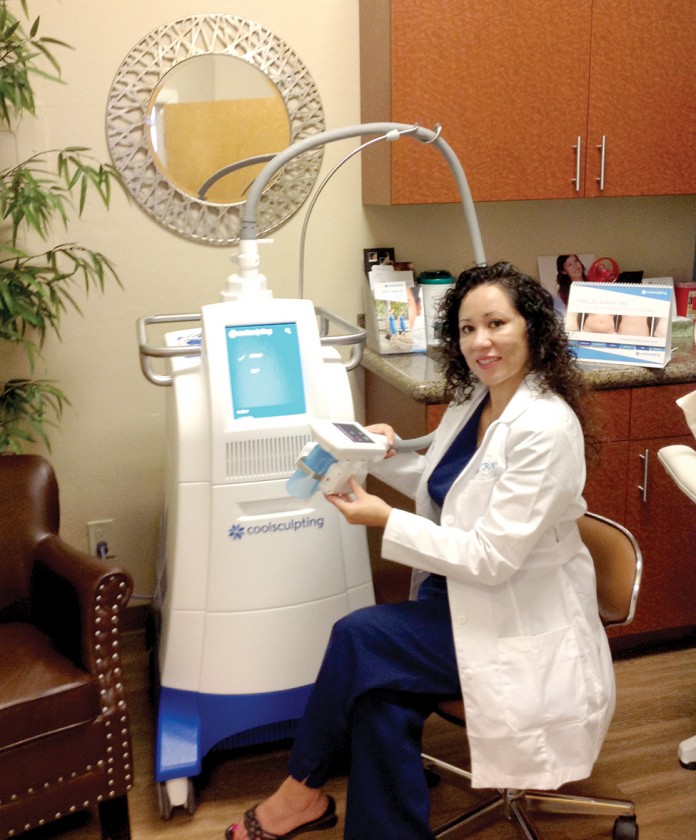 CAREFREE – Well into its third year and Revital-AZ Laser & Medical Spa is still growing. Owner Rosie Andaverde, R.N. and medical director, Dr. Mark Biliack, have added two new lasers, offering more tools in the proverbial toolbox than simply the PicoSure laser. "PicoSure is the best laser technology available, but we are filling in the gaps for more options," Biliack explained.
Now, clients can ask for IPL (Intense Pulsed Light) treatments. IPL targets sun damage, age/brown spots, vascular-type lesions, rosacea, even resistant unwanted hair. IPL not only corrects skin irregularities and reverses signs of aging, but it's also touted as a preventative anti-aging solution, used to even skin tone for a more youthful appearance. It's non-invasion so patients need not worry about downtime.
For those deeper wrinkles, scars, blemishes and issues requiring more aggressive treatments, Revital-AZ brought in a CO2 laser. "We have many options for the many needs our clients have," the beauty experts added.
The goal at Revital-AZ is to do the least amount of damage and assure the least amount of downtime, so with these types of procedures, they not only provide numbing cream but now a Zimmer Chiller unit. The Zimmer Chiller adds an extra layer of cooling comfort for those who may be sensitive to having "work" done. And it's just one more reason to choose Revital-AZ Laser & Med Spa.
But it's not all about lasers at Revital-AZ. Remember, patients can partake of injectables (Botox, Juvederm, Kybella, Restylane, Dysport); CoolSculpting, to eliminate stubborn fat safely and effectively, without surgery or downtime; IV Vitamin/Nutrient Therapy, effective for a boost or a malady; micro-needling; tattoo removal; a full line of products: Revision Skincare (including award winning Nectifirm) and Jan Marini Skin Research. See more at revitalaz.com.
Whatever your beauty needs, the professional Revital-AZ team can help. As more neighbors discover this med spa, the schedule fills up fast, so phone today! (They may be able to squeeze in a quick appointment, but do allow a two-week lead time.) Revital-AZ Laser & Med Spa is located at 7401 Easy St. Call 480-629-5776 to commence your own revitalization!