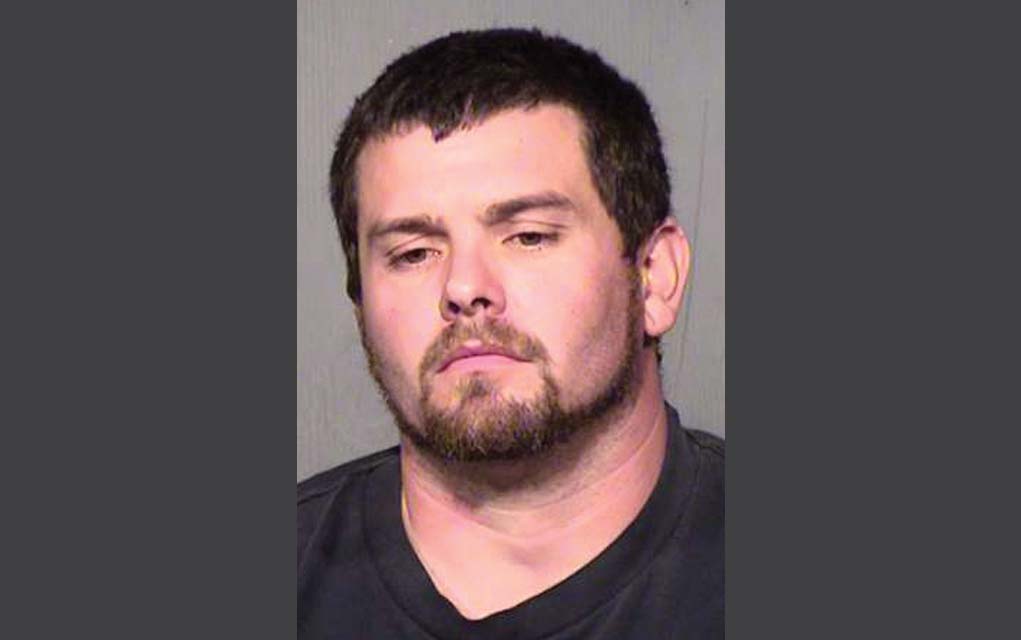 Maricopa County Sheriff's Office Deputies arrested a man in connection with a serious boating accident on Bartlett Lake in August of last year. In a press conference, Sheriff Paul Penzone said a 15 year old boy on a Sea Doo watercraft was struck by a fishing style boat and seriously injured on August 5, 2017. The operator of the boat was asked to take the injured jet skier, who had life threatening injuries that required months of hospitalization, on board his boat. The operator of the boat refused, saying he would go get help. Instead of getting help he fled the scene.
Sheriff's Detectives were able to locate a shop where the boat had been repaired shortly after the incident. Additional investigation discovered 32 year old Brad Becker of Peoria had used his father's boat that day. Detectives questioned the 16 year-old daughter of his girlfriend, a Cave Creek resident who had been with him that day. She confirmed the incident and provided details during questioning that only someone involved in the scene would know.
Becker was charged with leaving the scene of an injury accident, which is a class five felony.