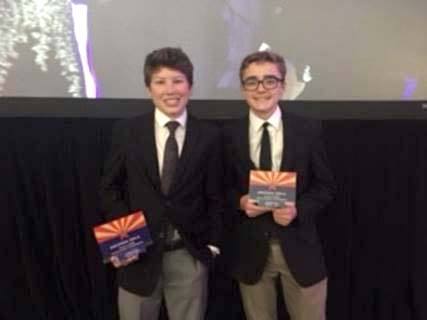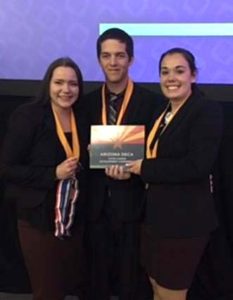 Cactus Shadows High School, located in the Cave Creek Unified School District, is proud to announce that 24 students competed in the DECA 2018 State Career Development Conference this past weekend.
Ten out of the 24 students received a combination of medals and plaques for their abilities in the fields of Business, Finance, Entrepreneurship and Marketing.  Seven of them will be representing Arizona DECA at the International DECA Conference April 20-25, 2018, in Atlanta GA.
Dr. Steve Bebee, principal of Cactus Shadows High School said, "Watching our students grow up and seeing the talents that they possess never ceases to amaze me. I am so proud of our students and congratulate them on a job well done."
Winning Falcons include Allie Frisch (State DECA Test Medal); First place in Role Play for Travel and Tourism, the team of Katie Inman and Jordyn Russek (attending International DECA Competition); Top Ten Medal Winners  for Business Financial Services, Bryce Coup and Gregory Woodford; Overall 4th place for Entrepreneurship Team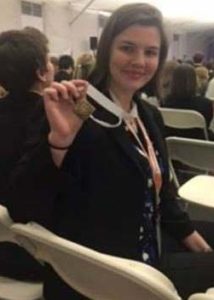 Decision Making, Luke Samples and Andres Scola (attending International DECA Competition) and overall 1st place for Buying and Merchandising Operations Research, Kaylee Hamm, Samantha Harmouz and Tyler Fleming (attending International DECA Competition).
Cactus Shadows High School is an A+ School of Excellence and a World Class High School for the 21st Century.  For more information contact Dr. Bebee at sbebee@ccusd93.org or by calling 480-575-2401.