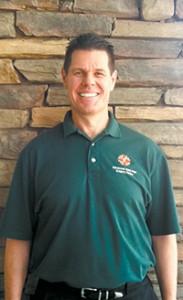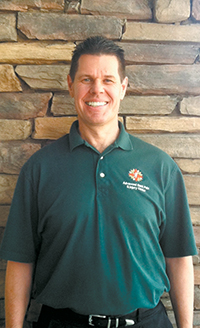 CAREFREE – There's a basic belief at Carefree Acupuncture & Chiropractic Center: Take care of yourself and you're more likely to stay well. "Our number one goal is to promote prevention," explained Jay McFarlane, DC, CCSP, Dipl. Ac (IAMA). It's proven that regular treatments of acupuncture and chiropractic make it less likely for folks to get sick. "It naturally boosts immunity," he reiterated.
Not only is McFarlane a proponent of acupuncture and chiropractic care, he believes in making good choices in nutrition and supplements. "We can coach in anti-inflammatory foods," he said. Indeed, Dr. Jay and his team can assist with monitored, supportive care. He's not just a back and neck guy!
At Carefree Acupuncture & Chiropractic patients are offered a full range of options. For instance, a comprehensive bloodwork evaluation that not only reports standards but ideals. Also, an online questionnaire that delves into 13 body systems resulting in a baseline for each patient's health, thus revealing where McFarlane can begin for optimal health. Or, try "Low-Level Laser Therapy that restores health by removing the underlying causes of ill health by decreasing inflammation, increasing oxygen and blood flow, promoting muscle calcium uptake and increasing neurotransmitters release."
Many patients don't realize the impact the gut can have, be it healthy or not. A healthy gut is a major factor in anti-aging. An unhealthy digestive system can be at the root of joint pain or a lack of energy. Dubbed the gut matrix, take care of it and it will take care of you. "Connect the dots, that's what we do here," McFarlane added.
Consider Carefree Acupuncture & Chiropractic Center for more than when you sleep "wrong" or you're hunched over from a weekend warrior road trip. "The symptoms are the last indicator," McFarlane offered. As such, the symptoms are the first to go away, but it's not Band-Aid therapy you'll find. "Eastern medicine is all about helping the body heal itself." If you think you feel good, it's still worth a visit to Carefree Acupuncture to assure you STAY that way. There are two locations: 11030 N Tatum Blvd #102 (Mon, Wed, Fri) and 7518 E Elbow Bend Rd., Carefree (Tues/Thur), so phone 480-488-9647 or 602-494-3037 to get well and stay well … naturally.