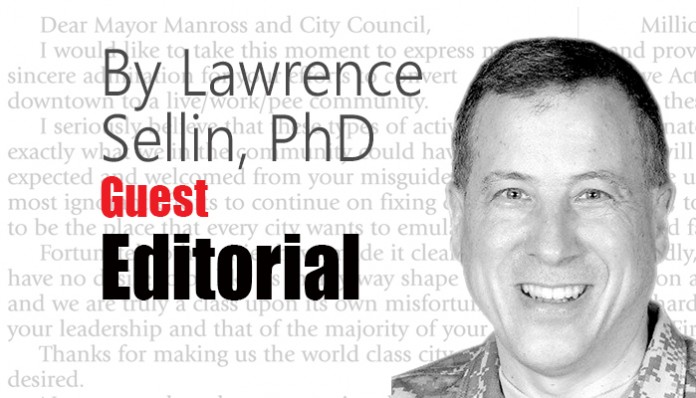 On January 1, 2018, The Daily Caller published information — later confirmed in two separate reports, here and here — about a plan for a Chinese military base on the Jiwani peninsula in Pakistan, near Gwadar, a sea port critical to the success of the China-Pakistan Economic Corridor (CPEC).
According to noted national security correspondent Bill Gertz:
"Plans for the base were advanced during a visit to Jiwani on Dec. 18 by a group of 16 Chinese People's Liberation Army officers who met with about 10 Pakistani military officers."
"The Chinese also asked the Pakistanis to undertake a major upgrade of Jiwani airport so the facility will be able to handle large Chinese military aircraft. Work on the airport improvements is expected to begin in July."
Sources now say the plan has been accelerated. Upgrade of the Jiwani airport is already underway. In addition, procedures are being formulated for the relocation of the local population to make way for Chinese military and other support personnel. The sensitivity and importance of this issue to China and Pakistan cannot be overstated. After the disclosures and the expected denials from both Islamabad and Beijing, Pakistani officials, as early as January 5, 2018, launched a leak investigation and it was jointly decided to advance the schedule for the Jiwani base.
Strategically, China's Belt and Road Initiative (BRI) is their roadmap to geopolitical dominance. It is soft power with an underlying hard power, military component, the so-called "String of Pearls" bases and facilities.
A Chinese military base on the Jiwani peninsula will complement the Chinese base in Djibouti, which became operational in 2017. Both are located at strategic choke points. The Djibouti base is near the entrance to the Red Sea and the Suez Canal, while the Jiwani base will be within easy reach of the Strait of Hormuz, a combination, not only capable of dominating vital sea lanes in the Arabian Sea, but boxing-in U.S bases in the Persian Gulf and outflanking the U.S. naval facility on Diego Garcia.
There is concern that the Chinese will transform its 99-year lease of the Sri Lankan port of Hambantota into another naval base, the exact "debt-trap" method the Chinese used in Djibouti and after its acquisition of a 40-year lease of the Pakistani port of Gwadar. There are also continuing Chinese diplomatic efforts to gain access to the Maldives.
All of the above represent elements of China's "String of Pearls" bases to secure military dominance of the maritime component of BRI.
In addition to explicit economic and military moves, China is planning a fiber optic network to control the flow of information and is mapping the northern Indian Ocean seabed, potentially for a SOSUS-like system to monitor maritime traffic and control a fleet of subsurface drones.
While the United States is tinkering with counterinsurgency policy and nation building in Afghanistan, there are seismic strategic changes taking place in South Asia and the Indian Ocean region.
It is senseless to continue an unsuccessful, costly and exhaustive approach in Afghanistan, which not only places our forces at an equivalent tactical level to the Taliban, but allows Pakistan to regulate the operational tempo and the supply of our troops.
Instead, the U.S. should be moving toward a policy that shifts the burden of Afghanistan stability to the regional players who have thwarted our efforts there and adopt a strategy that exploits our technological advantages to counter growing Chinese sophistication and ambition through augmented U.S. naval and air power projection and the selective use of covert, special operations and cyber warfare operations.
The foremost regional problem is to have a workable plan to secure Pakistan's nuclear arsenal, which is growing more dangerous because of its expanding tactical nuclear weapons program.
The United States is not without strategic options to disrupt Chinese hegemony. The linchpin of BRI is CPEC. Pakistan's main vulnerability remains ethnic separatism, which was largely the reason Pakistan adopted a program of Islamization in the late 1970s. Pakistan is the Yugoslavia of South Asia with the Pakistani province of Punjab as the equivalent of Serbia, when that country pursued an expansionist policy in the 1990s.
For example, BRI cannot succeed without CPEC and CPEC cannot succeed without a subservient Balochistan, a province with a festering insurgency that was once independent and secular before it was forcibly incorporated into Pakistan. Balochistan is also where Pakistan maintains a significant Taliban infrastructure and provides safe haven to its Quetta Shura leaders.
There clearly needs to be a sense of urgency applied to this challenge because current U.S. policy in Afghanistan is about to be overtaken by events.
An American withdrawal from Afghanistan will only be a humiliating defeat if the United States is forced into strategic retreat because we do not have a plan in place to address the changing regional conditions.
Lawrence Sellin, Ph.D. is a retired US Army Reserve colonel, an IT command and control subject matter expert, trained in Arabic and Kurdish, and a veteran of Afghanistan, northern Iraq and a humanitarian mission to West Africa. He receives email at lawrence.sellin@gmail.com.