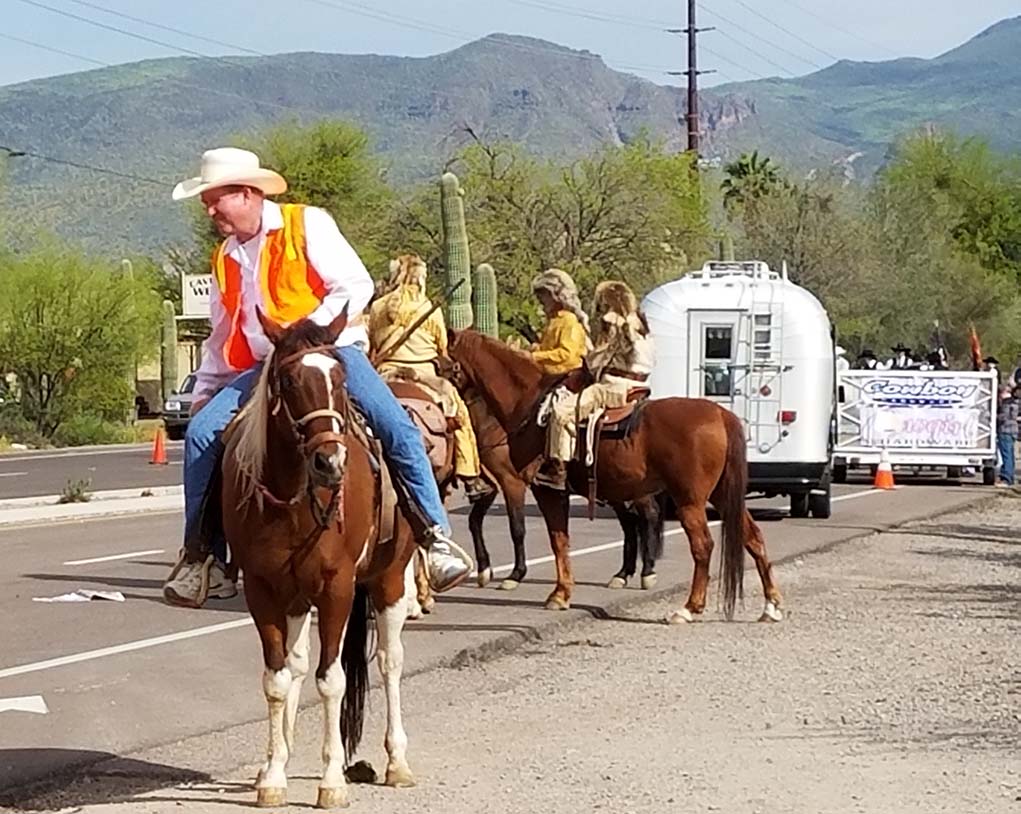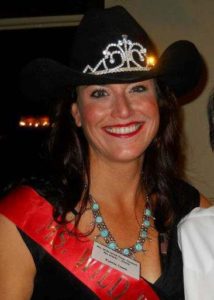 When this year's Cave Creek Rodeo Days Parade kicks off at 9am on Saturday, March 17, over six months of planning and hundreds of volunteer hours will have gone into it. Parade coordinator Kristin Lewis has never put together a parade before. She had some experience with special events from being part of the Wild West Days planning committee, and is even a former Miss Wild West Days.
One big help putting it all together is the sense of community that exists in Cave Creek, which means people are willing to be a part of the parade, whether actually being in the parade, being part of the planning, or volunteering to help with some of the tasks the day of the parade, like registration or cleanup.
An important aspect of the parade for Lewis is that it maintain the town's history and culture, keeping the Wild West alive. But at the same time she is incorporating the modern with the old school. There is online registration but some of the participants don't ever use the internet and applications are sometimes hand delivered.
Last year the parade was put together in just a few weeks as the previous organizers moved their support to events in Buckeye. The name also changed from Fiesta Days Parade to Cave Creek Rodeo Days Parade. Even with such little time to plan, organize, and recruit, a large part of the community jumped in to make that a success.
With more time to plan and network, this year promises to be one of the biggest parades ever. Lewis shared that over lunch with representatives of the Shriners, they committed to provide a large contingent for this year's parade including Kayla the Camel. 'It's almost like a parade within a parade!' Lewis said. In addition to a large number of entries from local businesses and organizations, some of the participants include Parasols & Petticoats, Wells Fargo Stage Coach, and the Rainbow Ladies.
The reputation of the Cave Creek parade is so great that some units from other parts of the state forgo local events to come to Cave Creek and be part of this parade. Lewis says "They have more fun at our parade and we take good care of them."
Part of the planning is public safety. The Town of Cave Creek, which is a sponsor of the parade, arranges for the placement of temporary traffic control devices and having sheriff's department personnel assist with crowd and road control and flow. On parade day, traffic will be restricted to one lane of traffic in each direction from West to East. All traffic will be shifted from the south side of Cave Creek Road to the North side of Cave Creek Road, so that the parade may flow properly from West to East on the South Side of Cave Creek Road. According to Cave Creek Town Marshal Adam Stein, there will no road closures but some delays may be expected as the parade passes.
To enhance the enjoyment of parade goers there will be five announcer stations to provide commentary as to who the participants are and information about them. The announcer stations will be located near Local Johnny's, Big Earls, Kiwanis Marketplace, Buffalo Chip, and Harold's. 
The announcers will also act as judges for the parade. Marchers and riders will be competing for prizes in several categories including; Horse Drawn, Mounted Riders, Motorized, Walking Group, Musical, Youth, Commercial, Royalty/Best Costume, and Patriotic
Even though the parade is be only a few days away, volunteer opportunities still exist, and it's not too late if you'd like to take part in the parade either. To register for either, go to cavecreekrodeo.com.