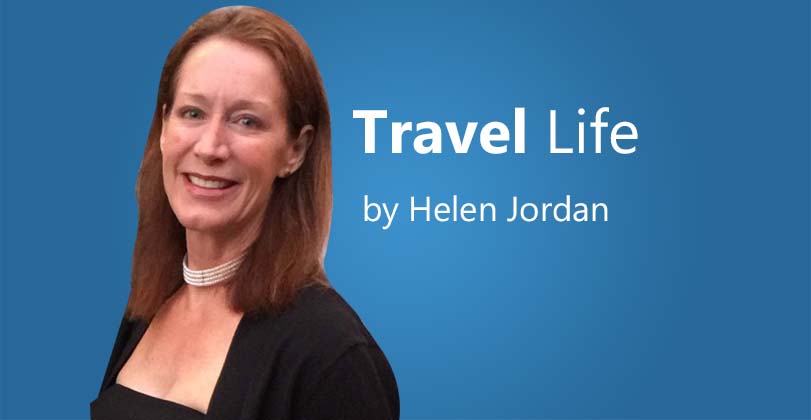 The holidays are long over, you've been working long hours and weekends, and you're ready for a vacation that allows you visit multiple locations without breaking the bank.
You know that cruises offer that opportunity, but you have reasons why a cruise is DEFINITELY NOT the answer. Well, my friends you're not alone.
I can't tell you how many times I've heard:
Large ships are like floating cities

The ports are overcrowded because multiple ships dock at the same time

I'll get seasick

I'll feel "stuck" on the ship

There's not enough time in port, I won't even be able to experience nightlife in certain destinations

I'll get just a miniscule glimpse into the destination

Entertainment is mediocre at best

Cruises are for old people

The activities that I find interesting aren't included and are expensive

The excursions are "touristy" and not authentic

The cruises I'm interested in are beyond our budget, and

The destinations are always the same – the Mediterranean, the Caribbean, Europe, and Mexico.
I'll bet some of those comments resonate with you. Cruises are truly affordable when it comes to all that you get for the price: accommodations, meals, entertainment, and transportation to your next location. Put aside what you're heard or experienced and let me introduce you to some cruise options that may not have hit your radar!
Expedition Cruising
This is one of the best ways to immerse yourself in a destination. Cruise destinations include the Arctic, Antarctic, the Galapagos, Pacific Northwest, Alaska, Latin America, Norway, Greenland, Iceland, and South America. Depending on the cruise line and style of cruise, it can be very basic to comfortable luxury. Cruise Lines to consider are Hurtigruten, Uncruise, Quark, Tauck, Silversea, and Ponant.
Number of Passengers: Passenger counts vary and can range from just 50 to 300 or so.
Cost: Costs vary greatly depending on style of cruise and destination, yet can start as low as $4000 per person, double occupancy. Keep in mind that accommodations, meals, and activities are included in the base fare.
Age Restrictions: For the most part, the cruises allow children. These are not Disney cruises, so entertainment will be limited. Keep in mind that expeditions on the small zodiac boats may have age restrictions for safety reasons. Check with each individual line.
Yachting
Of course, you can splurge and book a small yacht just for family and friends, yet there are other affordable choices that provide you with the feel of the yachting experience. Cruise destinations include the Mediterranean, Caribbean, Southeast Asia, Panama Canal, and Ocean crossings. Cruise Lines to consider are Sea Dream, Star Clippers and Ponant.
Number of Passengers: Passenger counts vary and can range from 90 to over 260.
Cost: Costs vary depending on cruise line, amenities, and destination, yet can start as low as $1500 per person.
Age Restrictions: Cruises are family friendly for most ages; however, there are typically not any children specific activities for younger travelers.
Barge Cruising
You've heard of river cruising, but a more intimate approach that allows for a deeper view into a specific region is barge cruising on canals in Europe. If you have the luxury of time, you may want to combine a barge cruise as a starting point for an extended visit to a specific region or country. Barge cruises are generally all-inclusive and are great for large or multi-gen families. If you reserve far enough in advance, you can charter the ship and have it all to yourself. Destinations include France, Ireland, Scotland, England and Italy. Cruise lines to consider include Abercrombie & Kent, Barge Lady, and CroisiEurope.
Number of Passengers: Passenger counts range from 8 to 20 guests.
Cost: Costs vary depending on barge and destination yet can start as low as $3700 per person.
Age Restrictions: Typically, the minimum age is 12 years old. If you charter the ship, there is usually no age limit.
River Cruising
A fantastic way to visit multiple destinations is to take a river cruise. Check in, unpack once, and you're on your way! There are several cruise lines, each with their unique spin on the experience, as well as price point. Many of you are familiar with the cruises in Europe, yet there are river cruises on other major rivers throughout the world. Destinations include Germany, The Netherlands, Czech Republic, Switzerland, Hungary, France, Spain, Portugal, Egypt, Vietnam, Myanmar, Botswana, South Africa, Tanzania, and India.
Number of Passengers: Passenger counts vary and can range from 28 to almost 200.
Cost: Cost vary depending on cruise line and destination yet can start as low as $2000 per person.
Age Restrictions: Typically, the minimum age is 12 years old. There are a few cruise lines that open specific cruises during school vacations for younger passengers as young as 4 years old and will offer activities to keep the kids entertained.
Think About It
If you have a reason why you don't want to cruise or couldn't possibly find it interesting, I ask you to consider the options I discussed. I'll bet that for every objection to cruising that I listed above, there is a cruise line that will overcome it through their unique style and offers. Cruises are for non-cruisers. I urge you to consider going on one. Now is a good time to look and book. This is "Wave Season", essentially, the Black Friday or cyber Monday of the cruise industry, except it's better!! It lasts three months from January through March and is the best time of year to find promotions and discounts from the various cruise lines. Cruise lines offer deals on fares and extra amenities including onboard credits, prepaid gratuities, drink packages, dining packages, shore excursions, and discounted or free air fares. Some of the most popular cruise itineraries and dates may already be sold out for 2018, and cruise lines are booking for 2019 in certain cases. If your vacation is already booked for this year, consider getting a deal on an early booking discount for 2019!
Helen Jordan is the owner of Jordan Luxury Travel, an independent affiliate of Brownell Travel, a member of Virtuoso. She can be reached at helen@jordanluxurytravel.com.