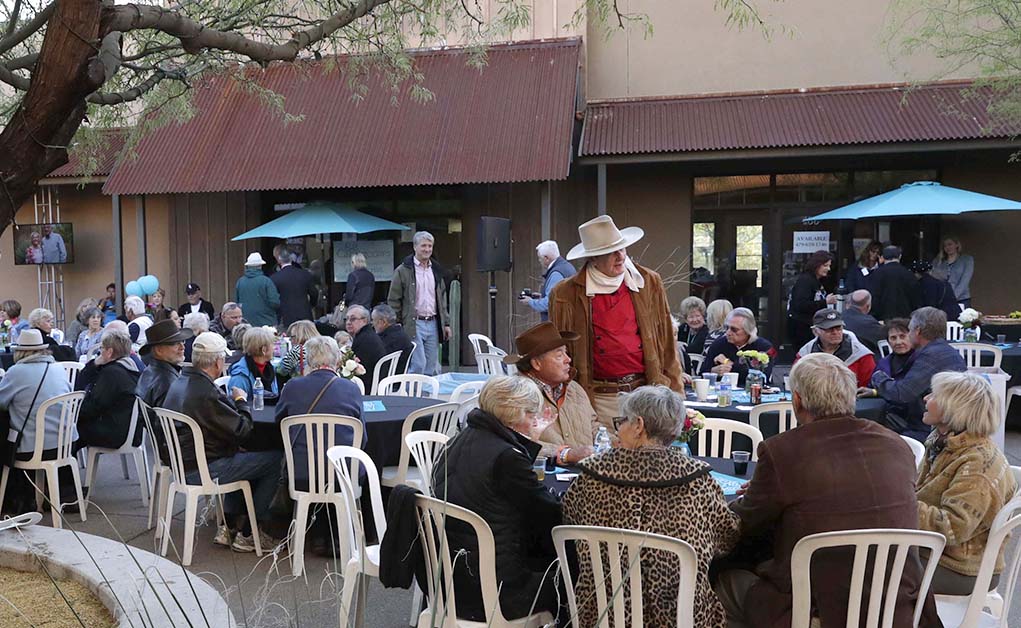 CAREFREE/CAVE CREEK/N. SCOTTSDALE – Savor epicurean delights at the Foothills Caring Corps' 14th Annual Taste of Foothills Fundraiser in Cave Creek with food tastings, auctions, live music and VIP ticket options.
The much-anticipated social event and fundraiser benefiting transportation for seniors will take place from, 5:00-8:30 p.m., Thursday, March 15, at Stagecoach Village, 7100 Cave Creek Road, in Cave Creek. 
Meet TV personality and native Phoenician Terri Ouellette, host of Sonoran Living on ABC15. "Terri O" has entertained and educated viewers for more than 20 years on the morning news, hosting several lifestyle shows and in her book, "Easy Embellishing with Terri O." Through the years, Terri has remained one of the Valley's most respected and well-known celebrities. Besides sharing her passion for creativity, Terri also has a passion for helping people learn how to live life to the fullest.
General admission is $50 per person. The $1,000 VIP admission provides tickets for 10 and a reserved group table. All proceeds benefit the volunteer-based nonprofit. 
Tickets are on sale online at www.foothillscaringcorps.com/events or by calling Foothills Caring Corps at 480-488-1105.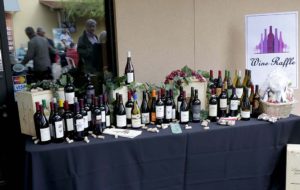 Guests of this benchmark philanthropic event will enjoy a festive evening filled with sweet and savory tastings from local restaurants. Participating restaurants include Bryan's Black Mountain Barbecue, Carvalho's Brazilian Kitchen, Civana Carefree, It's a Divine Bakery, Harold's Cave Creek Corral, The Herb Box, Liberty Station and Venues Café.
Auctioneer Jonathan Blair will offer a chance at prizes, as well as local and travel experiences. Attendees will hear musical entertainment by Kilted Spirit. Since 2010 Kilted Spirit has charmed Phoenix with a unique blend of Celtic sound, bringing an Irish flair to popular and classic dance. Their eclectic mix of instruments and boundless enthusiasm bring fun and excitement to every show. This is an event for the entire Valley community.  
The popular wine table is back offering participants the opportunity to win an entire table filled with wine bottles and accessories. 
The Taste of Foothills Fundraiser helps support the Caring Corps mission to promote elderly independence and is a vital contributor to the nonprofit's diverse selection of programs and services. 
"We are so grateful for the community's generosity at the Taste of Foothills Fundraiser. With each admission ticket purchase, you make a generous contribution to support services promoting elderly independence and help the Caring Corps to meet the growing need for these services," said Foothills Caring Corps Executive Director, Debbra Determan.
For tickets, to become a volunteer or get more information, call the Foothills Caring Corps at 480-488-1105 or visit foothillscaringcorps.com.
Calendar:
14th Annual Taste of Foothills Mobility Fundraiser
Who: The Foothills Caring Corps
When: 5:00 – 8:30 p.m., Thursday, March 15, 2018.
Where: Stagecoach Village, 7100 Cave Creek Rd., in Cave Creek.
Admission: $50 per person
VIP Admission: $1,000.00 VIP receives 10 tickets (admit 10) and a RESERVED TABLE.
What: Food, wine and craft beer tasting, wine table, live music, and live auctions to benefit the non-profit Foothills Caring Corps.