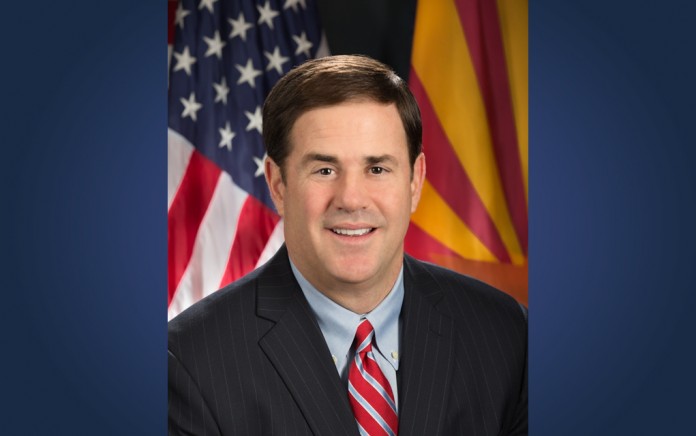 PHOENIX — Governor Doug Ducey is partnering with the Arizona State Fair to launch the 3rd Annual Governor's Bookmark Design Contest. Beginning February 7, 2018, Arizona children grades K – 6 are encouraged to design bookmarks showcasing an "Amazing Arizona" theme. Each winner will have his/her design reproduced and printed on bookmarks that are distributed to students touring the Arizona State Capitol. Winners of the bookmark contest will be invited to meet Governor Ducey.
Additionally, winning designs will be used to promote the Arizona State Fair's Read & Ride Program, which gives children ages 5-14 the opportunity to earn free ride passes through dedicated reading efforts. Each bookmark contest winner will also receive a VIP package to the State Fair that includes: four admission tickets, VIP parking passes, ride cards, and four reserved concert tickets.
"Encouraging a love of reading early in life is critical to creating strong readers and successful life learners," said Governor Ducey. "Through this contest, and our partnership with the Arizona State Fair's Read & Ride Program, we are encouraging all children to make reading a daily priority. I'm looking forward to seeing the incredible artwork Arizona students create this year."
Contest entries must be received by April 20, 2018 and must be submitted via mail.
Contest winners will be notified by May 1, 2018.
For more details, including rules, templates, and entry information, please visit http://education.azgovernor.gov/edu/reading-essential.