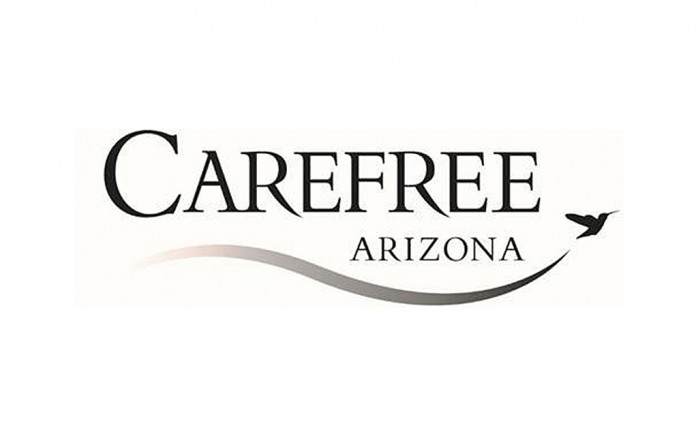 The appointment of a new town council member and a lengthy report on the results of the 2017 Enchanted Pumpkin Garden highlighted the Jan. 9 regular meeting of the Carefree Town Council.

Stephen Hatcher, one of 4 candidates to fill the seat left open by the passing of council member Jim Van Allen, was appointed by a vote of 5-1, needing 4 votes for a majority. Each candidate had an opportunity to address the council prior to the vote. Having to vote for what is actually an elected position and choose from 4 highly qualified individuals was, by consensus council comments, "very difficult…and not something we would ever want to have to do again." Hatcher was immediately sworn in and took his place on the dais for the remainder of the meeting.
The Town of Carefree released the following statement:
_____
"At the January 9, 2018 Council Meeting, Mr. Stephen Hatcher was officially sworn in as a new Council member replacing the vacancy created by the passing of Council Member Jim Van Allen.
Mr. Hatcher is a former aerospace engineer and is currently working in the financial services industry for Wells Fargo Advisors leading one of the largest wealth management teams in the Valley as a senior investment officer. Hatcher believes his background as an engineer working for Lockheed and Boeing has helped him to develop creative solutions to technical problems which could be helpful in his time on Council.  Mr. Hatcher holds a degree in finance and resides in Carefree with his wife Beth who is a school teacher for Desert Willow Elementary and has lived in the area since 1992.
Mr. Hatcher was selected from a field of four candidates, including Carefree Planning and Zoning Vice Chairman Tom Cross, John Traynor and Vince D'Aliesio and immediately assumed his seat on the Town Council after administration of the oath of office. Mayor Peterson commented, "We look forward to Mr. Hatcher bringing new perspective and experience to the challenges the Town Council is facing, just as he did in his work on the Carefree Strategic Plan Development project."
For more information please check the town website, www.VisitCarefree.com."  
_____
Best described as a very comprehensive review, Marketing Director Gina Kaegi gave an extensive recap of the most recent Enchanted Pumpkin Garden event, including financials, attendance and marketing strategy, social media, national recognition and the influence of Ray Villafane's contributions to it's continued success. In only it's 3rd year, all the event's metrics reflected prominent growth and promise for the future. Following Kaegi's presentation, the discussion centered squarely on branding issues, more local business participation and securing more sponsors to offset expenses with each council member offering ideas/suggestions for the future.
At the conclusion of the presentation and discussion, there was a motion to renew Villafane's contract for 2018, pending minor language/expectations updates, asking $100,000, compared to $85,000 for 2017. Approval was unanimous.
In other business:
Three Conditional Use Permits (CUPs) were individually approved unanimously, although closely tied to one another as communications, antennae, construction, location and equipment related.
Council Member Mike Farrar gave a brief presentation, recapping his trip to Puerto Penasco, Mexico last December as part of the Arizona Mexico Commission Conference.